Reproductive Rights: Letting It All Hang Out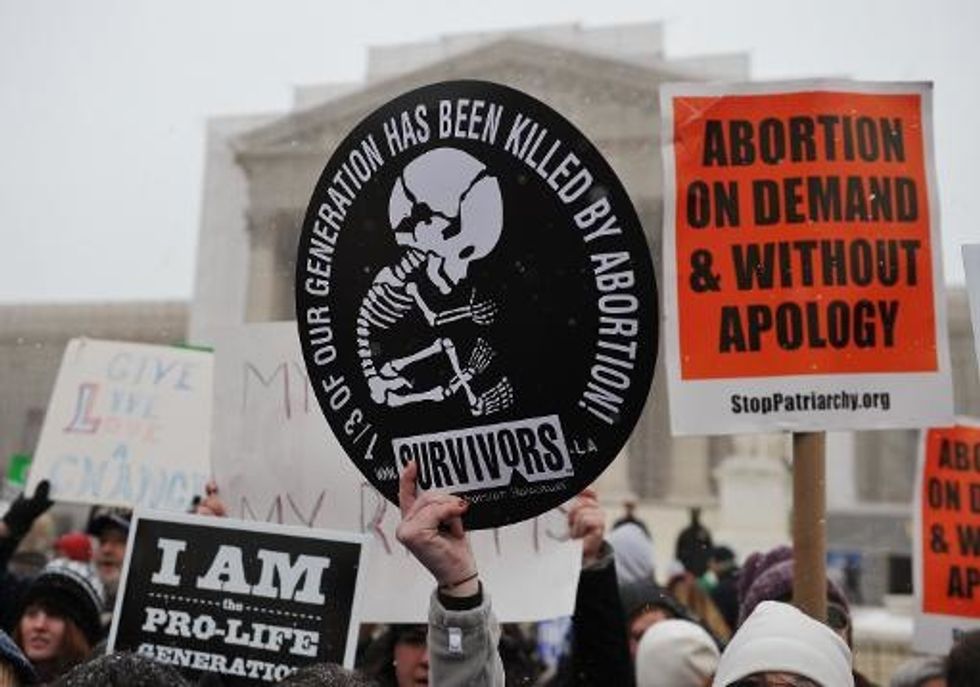 To understand the right-wing mindset on reproductive freedom, I would recommend a glance at this series of tweets by National Review correspondent Kevin D. Williamson, followed by Damon Linker's saner response in The Week. In a nutshell, Williamson urges that women who have abortions should be hanged – along with the doctors, nurses, and other staff that oversee the procedure.
A notorious blowhard, race baiter, and misogynist, Williamson evidently yearns to stir outrage (and attract attention to himself). But the magazine that employs him is well within the Republican mainstream – and as Linker explains, nobody should be shocked by Williamson's smirking sadism, which proceeds with perfect logic from the "conservative" insistence that abortion is infanticide.
To implement Williamson's medieval notion of justice would require a lot of scaffolds. According to both Planned Parenthood and Operation Rescue, about one-third of all American women undergo an abortion by the age of 45.
In their endless war on women, the most fervent wingnuts take no prisoners.