Republican Senator Vows To Help Constituents Enroll In Obamacare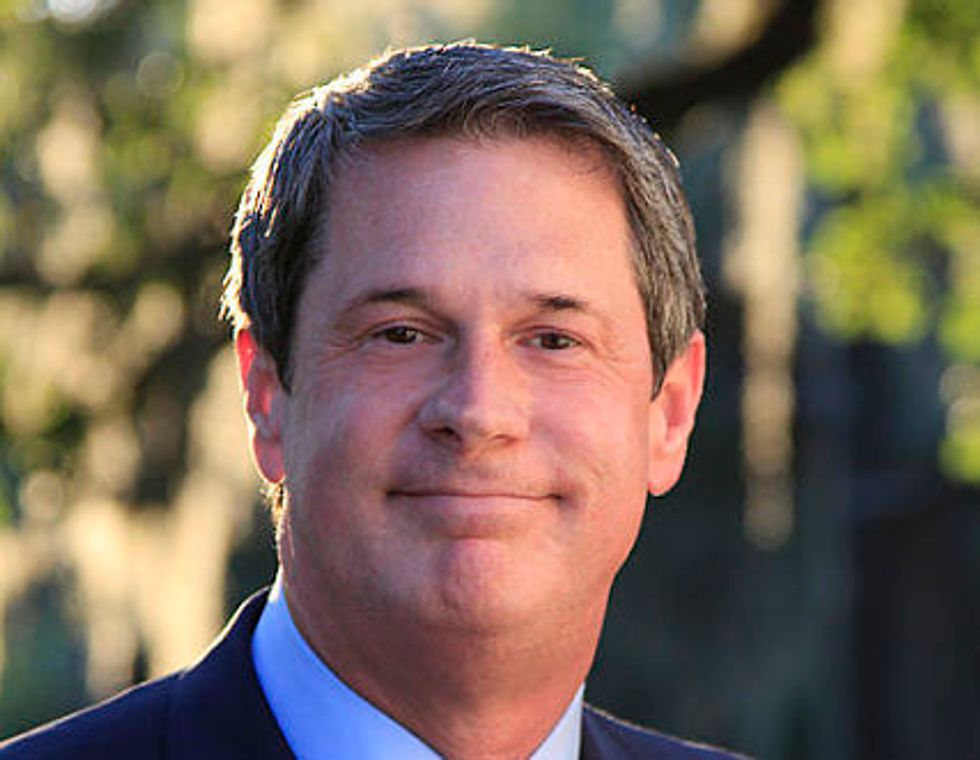 Senator David Vitter (R-LA) bucked the conventional wisdom within the Republican Party this week when he announced at a town hall meeting in Hammond, Louisiana that his office will help constituents get medical coverage under Obamacare.
Vitter has been a vocal opponent of the health care legislation, and is one of 11 Republican senators to sign a letter that threatens a government shutdown to defund Obamacare. But Vitter's unwavering support of the effort to repeal the health care legislation won't stop him from helping his constituents. When asked "is your office going to help constituents who might simply want to buy insurance?" Vitter replied: "Well, we're helping folks in any way we can trying to get them good information… We field calls every day in my offices in Louisiana trying to help people with individual questions and circumstances and I would encourage folks to call my office to get that guidance and help."
Vitter's comments are similar to statements Rep. Paul Ryan (R-WI) made on the issue. During a recent town hall meeting in Wisconsin, Ryan said about Obamacare: "Anybody [who] has a problem with the federal government, we're going to help them because that's my job."
But Ryan's and Vitter's pragmatic approach to constituent service may cost them with the right wing of their base. Rep. Robert Pittenger (R-NC), who authored over a dozen bills to repeal Obamacare, recently experienced the short memory of his Tea Party supporters. Despite his outspoken opposition to the Affordable Care Act, Pittenger was recently heckled by Tea Party Republicans at a town hall meeting when he refused to say he supports the movement to shut down the government in order to defund the health care law.
Other Republicans have gone as far as to not help their constituents navigate the health care legislation. Rep. Jason Chaffetz (R-UT), told The Hill his office tells constituents to take their problems up with the federal government.
"We know how to forward a phone call," Chaffetz told The Hill. "I have two dedicated staff who deal with nothing but Obamacare and immigration problems," he added. "I'm sure there will be an uptick in that, but all we can do is pass them back to the Obama administration. The ball's in their court. They're responsible for it."
All of this shows there are varying levels of GOP opposition to Obama's health care law. Some Republicans — like Marco Rubio, another senator who would risk a government shutdown over Obamacare — believe the threat puts pressure on the Democrats.
"The pushback we get from that from some people is, 'Well, that's crazy, because that means you're willing to shut down the government over Obamacare,'" Rubio said. "That's not the way I see it. The way I see it is, if we pass a budget that pays for everything except for Obamacare, and the president says he'll veto that, it is he who wants to shut down the government.
At a state level, some GOP governors, like Louisiana's Bobby Jindal, are rejecting federal tax dollars allotted to expand Medicaid. Despite pressure from Republicans and Democrats to accept the federal funds, Jindal has remained steadfast in his opposition. And there's no sign Jindal will let up without a great compromise by the Obama administration. Other GOP governors, like Jan Brewer of Arizona, have succumbed to the expansion of Medicaid despite their opposition to the law.