Republicans And Patriotism: Bolton Or McCain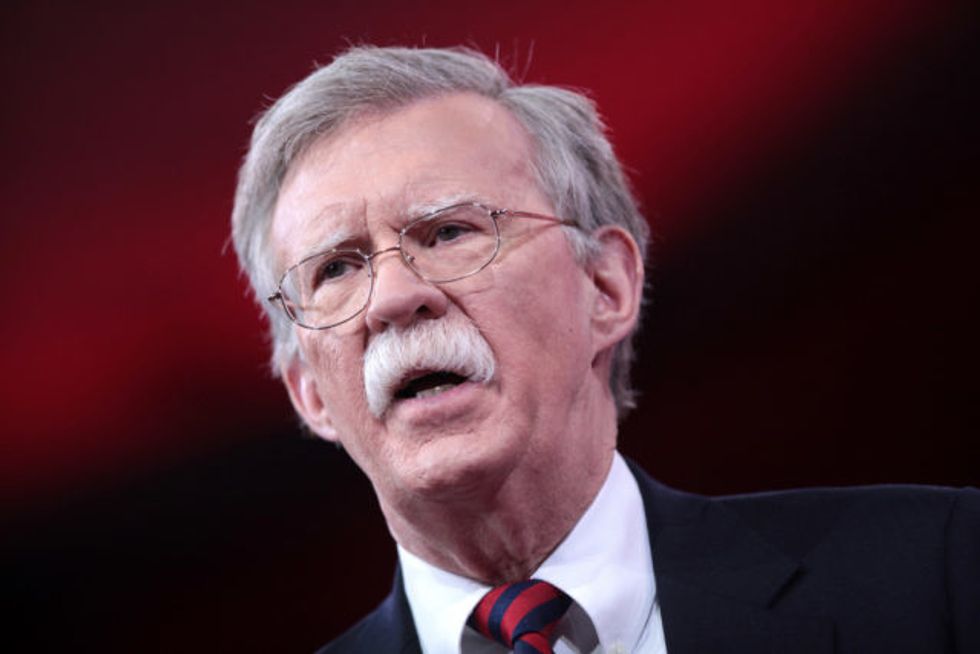 Reprinted with permission from Creators.
The election night words of the long-shot Republican candidate after his upset victory remain with me to this day: "I learned long ago that serving only oneself is a petty and unsatisfying ambition. But serve a cause greater than self-interest and you will know a happiness far more sublime than the fleeting pleasure of fame and fortune."
That leader was summoning those within the sound of his voice to self-sacrifice. Contrast that with another leader's explanation, some 25 years after the fact, on why he, a Yale alumnus, had chosen not to answer his country's draft call to serve in the U.S. military and join his contemporaries then fighting and dying: "I confess I had no desire to die in a Southeast Asian rice paddy. I considered the war in Vietnam already lost."
Let's just think about the logic of that second statement. Those were not the words of a sincere conscientious objector to his nation's military engagement. The writer expressed no objection to his country's fight other than his sense that the United States could not win.
Thank God that 241 years ago when the British captured this rebel nation's capital of Philadelphia and drove Gen. George Washington and his hungry and under-equipped army to the frozen exile of Valley Forge, American patriots didn't decline to enlist in the battle for independence because the odds against Washington's army and the American Revolution were too long. "The powerful British empire is the prohibitive favorite, so I'll sit it out, thank you."
More Americans died in the Civil War's Battle of Antietam than in any engagement in the nation's history. The Union's prospects were bleak, but fortunately there were then brave young Americans willing to risk their lives and limbs to save it.
We can all be grateful that even after the 1942 Battle of Bataan — when the Japanese drove American and Filipino forces from the Philippines, killing and wounding 30,000 troops and brutally incarcerating 76,000 more — 16 million Americans were willing to go to war for their fellow citizens and for their country.
The election night victory remarks cited above were those of American patriot John McCain, on the occasion of the senator from Arizona's surprise 2008 New Hampshire presidential primary win. McCain also wisely observed that "patriotism means more than holding your hand over your heart during the national anthem."
The Yale alumnus who chose not to put himself anywhere near harm's way in 1970 was John Bolton, President Donald Trump's choice to become his administration's third national security adviser in just 15 months. Bolton, who has not been reluctant to recommend pre-emptive U.S. military action against North Korea and Iran and still, some 15 years later, continues to defend the wisdom of the U.S. war in Iraq, apparently misses any moral inconsistency between his own decision as a young man to avoid service and dispatching young Americans to combat that is anything but clearly winnable.
In the matter of Republicans and patriotism, please put me down on the side of John McCain and not on that of John Bolton — or Donald Trump.
To find out more about Mark Shields and read his past columns, visit the Creators Syndicate webpage at www.creators.com.