Republicans Embrace Tax Cuts And Ruinous Deficits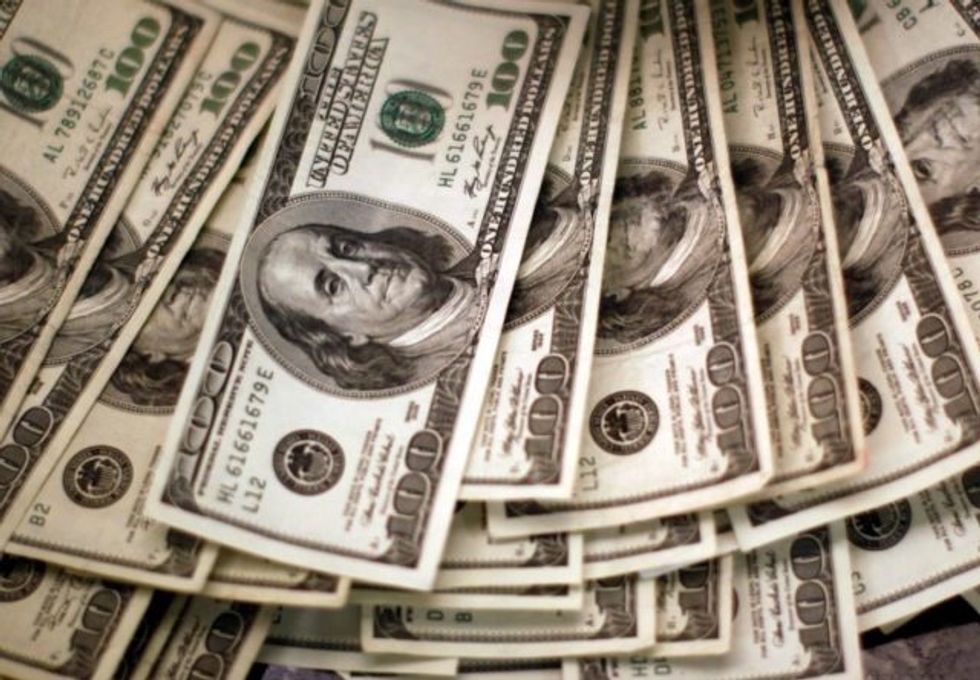 Reprinted with permission from Creators.
The U.S. economy is humming like a bee in clover. Gross domestic product is growing at a solid clip; inflation has stayed down; and unemployment is at its lowest level in 17 years. So Republicans have soberly assessed the economic conditions, carefully considered all the options and selected the prescriptions that would do the most to enhance long-run prosperity.
Sure they have. And I'm Serena Williams. Actually, they want the only thing they ever want: tax cuts. Most things in this vale of tears are tragically temporary. But the GOP's insistence on reducing taxes is eternal.
Republicans have long claimed that tax cuts produce faster economic growth. This, however, may be the first time they have claimed that tax cuts produce faster growth before they have been approved.
After the Commerce Department reported that the annual GDP growth rate rose to 3 percent in the third quarter, the chairman of the White House Council of Economic Advisers boasted that it happened because businesses were jazzed about the prospect of lower corporate tax rates. "It's clear that is a major reason," declared Kevin Hassett. He predicted that if the tax cuts don't pass, the market will tank.
In fact, it would be hard to find a less auspicious moment to cut taxes. There is no downturn calling for fiscal stimulus. Tax collections are not high by historical standards. Revenues are too low to cover obligations. The federal budget has a large and persistent deficit, which the tax cuts would aggravate.
But so what? Cutting taxes is the centerpiece of the Republican approach to governing. George W. Bush said we needed a tax cut in 2001 because the federal surplus was too big. In 2002, the pretext was the need for stimulus to recover from a recession. Even two major wars costing trillions of dollars were not considered a good reason to raise taxes.
In 2008, the Great Recession provided another rationale for the same play. But that recession ended more than eight years ago. And still, the only tool in the Republican tool kit is this all-purpose potion.
A frequent pretext for it is the "starve the beast" argument — that cutting taxes forces government to shrink by denying it nutrition. This theory, note, directly contradicts the conservative claim that cutting taxes raises revenue by supercharging the economy. In any case, Ronald Reagan's former chief economist, William Niskanen, refuted the theory by documenting the historical fact that when federal revenues go down, outlays go up.
For eight years, congressional Republicans denounced President Barack Obama for the size of the national debt, which more than doubled during his tenure. In 2011, tea party champion Rep. Michele Bachmann, R-Minn., opposed a higher debt ceiling because "America cannot keep borrowing money it does not have." During his campaign, Donald Trump said he would pay off the national debt in eight years.
But Congress' latest budget resolution is the equivalent of inviting an unreformed alcoholic to hang out with Mila Kunis in the Jim Beam warehouse. It makes no attempt to eliminate the deficit, much less the debt. It provides for tax cuts that it says would increase the debt by $1.5 trillion over the next decade.
In practice, the results wouldn't be that bad. They would be worse. The Tax Policy Center in Washington estimates that even after accounting for the positive economic effects of the tax cuts, revenue would plunge by $2.4 trillion over the next 10 years.
Few GOP members seem to mind. That's in keeping with the petrification of their thinking on tax cuts. Once, it was a remedy addressing existing circumstances. Then it became a general principle. Finally, it became a religious dogma, doubted only by irredeemable heretics. Taxes may never be raised; they must always be cut.
That policy might make sense if spending were reduced to reflect the lower revenue. But the party has largely given up the goal of curbing federal outlays, much less balancing the budget. When the Senate approved the plan to cut taxes and revenue by $1.5 trillion, it voted to trim just $1 billion — billion, not trillion — on the spending side.
For eight years, congressional Republicans warned that if Washington continued to live far beyond its means, the day would come when we would all suffer the consequences. Under their fiscal plan, the consequences wouldn't change. They'd just arrive sooner.
Steve Chapman blogs at http://www.chicagotribune.com/news/opinion/chapman. Follow him on Twitter @SteveChapman13 or at https://www.facebook.com/stevechapman13. To find out more about Steve Chapman and read features by other Creators Syndicate writers and cartoonists, visit the Creators Syndicate website at www.creators.com.