Republicans Who Know That The Trump Indictment Is Devastating
@monacharenEPPC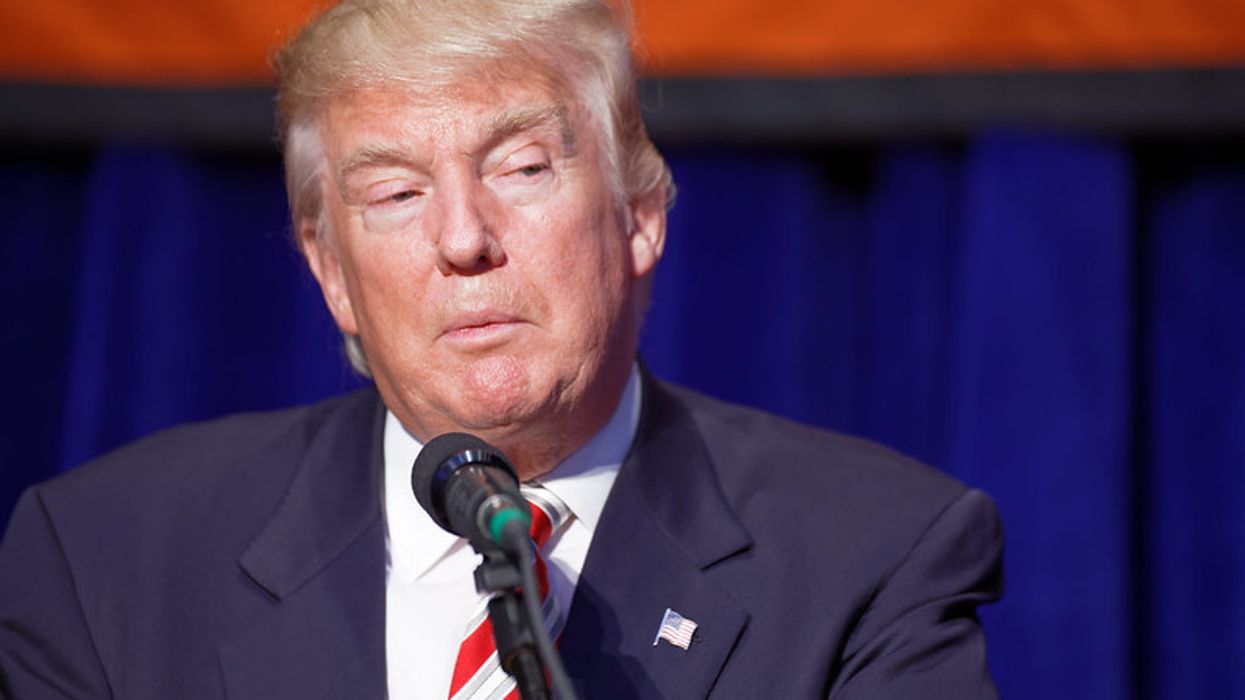 What will Republican voters make of Trump's federal indictment? There have already been polls, but they are too early to mean much. Voters' reactions will be influenced by Republican leaders and media personalities. For the past eight years, "influencers" have rallied around Trump. The base has accordingly dismissed every allegation as politically motivated and the politicians, in turn, have pointed to the opinions of "the people" as justification for sticking with Trump themselves. Rinse and repeat. That minuet continued after the indictment was announced, but this time there were some interesting dissenters.
Yes, the usual lemmings, Lindsey Graham, Kevin McCarthy, Jim Jordan, Elise Stefanik and more, leapt from their chairs to offer bad-faith excuses for Trump. McCarthy found himself defending the placement of highly classified documents in a Mar-a-Lago bathroom because "bathroom doors have a lock." Most of the talking heads on Fox and other right-wing outlets decried the "weaponization" of the justice system and many, including some members of Congress, went even further and urged violent resistance.
But there were some Republicans — even some stalwart Trump defenders — who swallowed hard this time and told the truth. Even on Fox News Sunday.
Former Attorney General Bill Barr, appearing on Fox, was unsparing. "I was shocked by the degree of sensitivity of these documents and how many there were, frankly. ... And I think (the search) was a right thing to do, and ... the counts under Espionage Act that he willfully retained those documents are solid counts."
"Solid counts," not a "boxes hoax," as Trump calls it. Barr continued, "I do think that ... if even half of it is true, then he's toast. I mean, it's a pretty — it's a very detailed indictment, and it's very, very damming."
Law professor Jonathan Turley has been a reliable Trump shill for some time, and even as recently as the night the indictment was announced, he was predicting confidently that "Trump could run on pardoning himself." But on Friday, after reading the indictment, Turley was sounding chastened. Allowing that "we haven't heard from the other side," Turley acknowledged that "It is an extremely damning indictment ... Some of the evidence is coming from his former counsel." Referring to the photos of boxes stacked in various locations, he said, "It's really breathtaking. Obviously, this is mishandling. Putting classified documents into ballrooms and bathrooms ... borders on the bizarre." And he cautioned the Trump attorneys (yet to be named), "The Trump team should not fool itself. These are hits below the water line ... It's overwhelming in its details."
Former Rep. Trey Gowdy wasn't pulling any punches either. Asked by Fox's Shannon Bream whether some of the evidence in the indictment might never be seen by a jury, Gowdy said, "Well, the most damning piece of evidence to me is the audiotape. I mean, you want to talk about consciousness of guilt?"
Alan Dershowitz has embarrassed himself by his past Trump advocacy, including during an impeachment trial, and yet he, too, was awed by the strength of the indictment, which he said was "stronger than many people anticipated."
The "most important" and "most difficult for Trump" he argued, were the audiotapes. "It may not be a smoking gun, but it's a gun, and it's a very important piece of evidence, and it's enough to convict ... (Trump) of knowingly possessing unauthorized classified material ... Donald Trump has a lot to worry about."
National Review would not, it's safe to say, be mistaken for an anti-Trump publication. They fall more into the anti-anti-Trump camp much of the time. But in the wake of this indictment, they've run a number of scorching essays. Andrew McCarthy, a former federal prosecutor, had no patience for the Trump as victim narrative:
"These are not the people who want to take him out. This is not Joe Biden, Liz Cheney, congressional Democrats, or the 'fake news' media. ... No, the evidence comes from Trump's lawyers. The people who were trying to minimize his criminal exposure and push back against his destructive tendencies. The people who were trying to help him. ... If you tell me I need to look the other way on that because Hillary Clinton got a pass, I respectfully suggest that you've lost your way."
Ed Whelan of the Ethics and Public Policy Center was not a Trump apologist, but he's an influential conservative legal analyst, and he was at pains to debunk the argument some were floating that the Presidential Records Act somehow permitted Trump to do what he did. He tweeted, "I marvel at various leaps people (including, I'm sorry to see, people I like) are making in claiming this case means that (the) Presidential Records Act gives Trump protection against criminal prosecution for allegedly retaining (and lying about retaining) classified materials."
Finally, three of Trump's rivals for the Republican presidential nomination declined to bend the knee this time. Asa Hutchinson called on Trump to withdraw from the race and scorned Vivek Ramaswamy for promising to pardon Trump. Chris Christie declared that the facts in the indictment are "devastating." And Nikki Haley suggested that "Trump was incredibly reckless with our national security."
Would it have been better for the entire GOP to have taken an off-ramp many years ago? Without doubt. But that cannot blind us to the fact that right now, some former Trump allies are telling the truth, and that may just influence a few Republicans who've rarely heard this kind of thing from their own side before.
Reprinted with permission from Creators.