Right-Wing Media Divide In Reaction To FBI Raid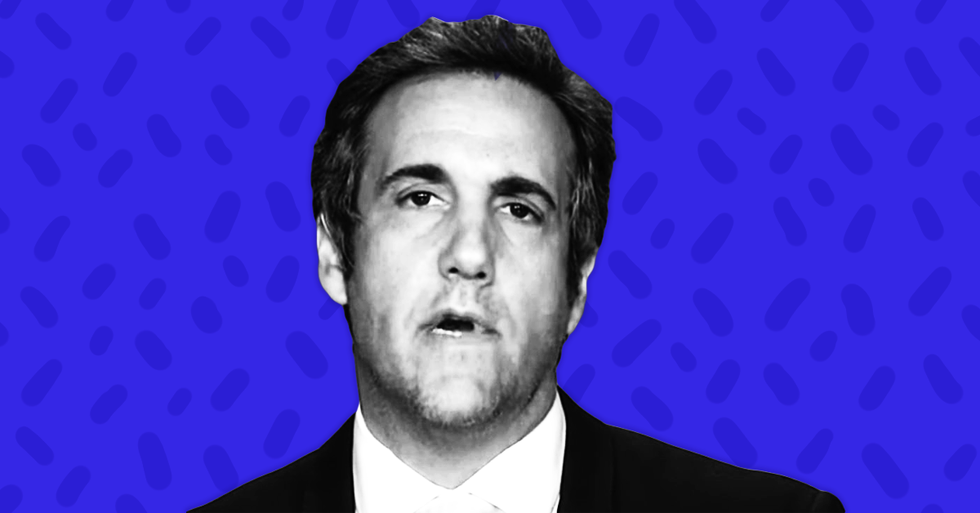 Reprinted with permission from MediaMatters.
President Donald Trump's most avid defenders have split over how to respond to the FBI raid of his lawyer Michael D. Cohen's office and residence. Last night, Fox hosts Lou Dobbs and Sean Hannity used their shows to call for action against the investigators while this morning, the hosts and guests of Fox & Friends warned that any such action could have severe consequences for Trump's administration.
In an extraordinary move, the FBI yesterday seized business records, emails, and documents from Cohen's New York office, acting on a warrant obtained by the U.S. attorney's office for the southern district of New York in coordination with special counsel Robert Mueller's investigation into Russian interference in the 2016 presidential election. Cohen played a key role in both the potentially illegal payoff of adult film actress Stormy Daniels as well as the Trump Organization's shady international business dealings.
The unusual divide among Fox's pro-Trump propagandists over how to treat a major new development in the series of federal criminal investigations into the president and his associates comes as Trump has been reportedly watching cable news coverage of the surprise raid and fuming.
Speaking to reporters before a meeting with senior military leadership, Trump described the action by law enforcement as "an attack on our country, in a true sense. It's an attack on what we all stand for." Asked about whether he might respond by firing Mueller, he said "We'll see what happens," adding that "many people have said" that he should do so.
Trump also blamed the day's stock market decline on the raid. This parroted an argument made on Fox News a few hours earlier, unsurprisingly suggesting that Fox was the network he was tuning in to for Cohen coverage.
If the president watched Fox News' Hannity or Fox Business' Lou Dobbs Tonight — both among his favorite programs, each hosted by a conservative commentator Trump frequently consults for advice — he would have seen an extensive attack on the investigations. Highlights include:
Dobbs said of Mueller, "I would fire the SOB in three seconds if it were me."
Fox legal analyst Gregg Jarrett responded, "I know you would and he certainly deserves it."
Dobbs described the investigation as "a historic assault on the very idea of American government, a constitutional republic."
Fox contributor and former Trump White House aide Sebastian Gorka told Dobbs, "Mueller has to be dealt with. He has to be fired or he has to be asked, 'What are you investigating that has anything to do with Russia?'"
Joe diGenova, a Fox regular who was briefly part of Trump's legal team, argued that Rod Rosenstein, the deputy attorney general overseeing Mueller's investigation, and FBI Director Christopher Wray should be held "in contempt of Congress" for failing to provide documents on the Trump investigation quickly enough, and "if they don't produce the documents, they should move to impeach both of them."
Hannity opened his show by saying, "This is now officially an all-hands-on-deck effort to totally malign and, if possible, impeach the president of the United States. Now, Mueller and Rosenstein have declared what is a legal war on the president."
Hannity added, "My message tonight to Mueller is simple: If you have evidence of collusion, any at all, show it to us or end this partisan investigation. The country is hanging by a thread tonight and you don't seem to care."
The hosts of Fox & Friends handled the story very differently. To be sure, they were also quite critical of the raid. Brian Kilmeade argued that it was intended "to get to the documents that many people thought violated attorney-client privilege." Ainsley Earhardt portrayed it as a conspiracy on the part of Mueller, his team of Democratic attorneys, and Rosenstein, whom she described as "Mueller's BFF." And the whole gang criticizedAttorney General Jeff Sessions' decision to recuse himself that paved the way for Mueller's appointment.
But contrary to the evening lineup, the morning show's hosts and guests largely argued that any effort the president might take to curtail the investigation would only make things worse. Kilmeade and co-host Steve Doocy pointed out that there would be a "firestorm" if Sessions were to step down because the argument that he had done so without being pressured would not be credible. And Jonathan Turley, a constitutional law professor and Fox regular, argued that if Trump were to fire Mueller, he would "magnify the dangers for himself and his presidency."
Moreover, the program devoted surprisingly little time to what seems like an earthquake for the Trump administration. Fox & Friends spent only a handful of segments on the story over the course of the broadcast, hardly the sort of all-systems-go defense we've come to expect from the president's favorite show.
It's unclear which message is getting through to Trump. But it appears that his tweets this morning saying "Attorney–client privilege is dead!" and calling the probe "A TOTAL WITCH HUNT!!!" were motivated by criticism of the investigation on Fox & Friends.
Here we go. My best guess right now is this.

Left, Fox & Friends, 6:02 a.m.

Kilmeade: The raid of Cohen's office was "to get to the documents that many people thought violated attorney-client privilege."

Right, Trump, 7:07 am pic.twitter.com/OpupXERkxl

— Matthew Gertz (@MattGertz) April 10, 2018
Hrm. More evidence for the 6 am hour though.

Left, Fox & Friends, 6:04 a.m.
Trump

: "I have this witch-hunt constantly going on for over 12 months now.

Right, Trump, 7:08 am pic.twitter.com/vN2IaI209S

— Matthew Gertz (@MattGertz) April 10, 2018
We may find out shortly whether Trump will take Dobbs' advice to fire Mueller immediately or be convinced by Turley's comments that that would be a crucial mistake.
Header image by Sarah Wasko / Media Matters