Ron Johnson Comically Flubs Attempt To Smear Biden (VIDEO)
@CynicalBrandon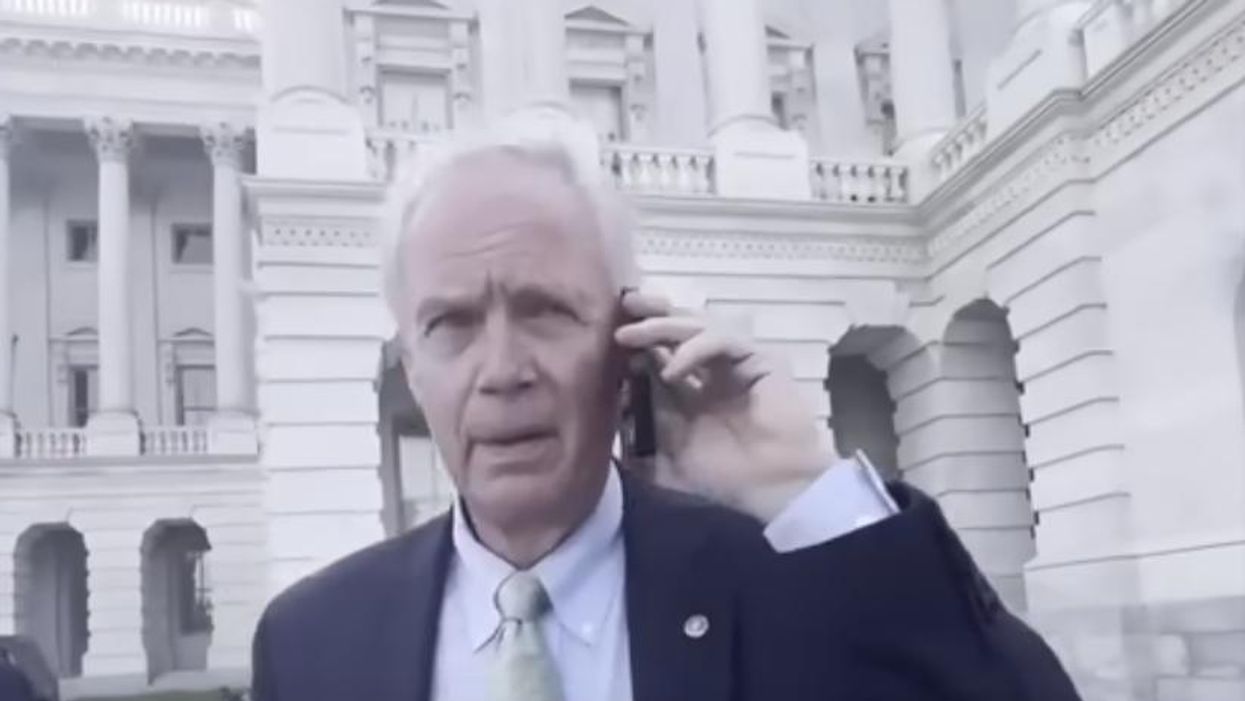 YouTube Screenshot
Sen. Ron Johnson (R-WI), whose involvement in former President Donald Trump's coup to overthrow the federal government and ensuing insurrection at the Capitol on January 6, 2021 has recently come to light, appeared on the right-wing media network Real America's Voice on Thursday and pushed conspiracy theories about President Joe Biden.
Stumbling over his words, Johnson accused Biden of facilitating purported behaviors and activities for his son Hunter, whom Republicans frequently invoke when they need a distraction. Johnson then suggested that Biden had concurrently run a global human trafficking network during last year's military withdrawal from Afghanistan.
"I'm highly concerned that Joe Biden is comprised," Johnson stammered (presumably meaning to say 'compromised'). "The fact that he might have funded his son's use of, potentially, escorts in part of a sex scandal – a global sex scandal, sex, uh, operation – is also troubling."
Watch below via Ron Filipkowski:

The rumors proffered by Johnson, which have also been peddled by Donald Trump Junior, are false, and have been debunked by reputable fact-checkers.
Johnson's remarks ignited social media, where observers were dumbfounded.

Johnson's struggle to make his case was telling, users noted.

Johnson is currently vying for a third term in the Senate. Recent polls indicate that while he leads a handful of GOP challengers, he is trailing Democratic candidates who want to flip his seat. One of them is Wisconsin's incumbent Democratic Governor Tony Evers.
Reprinted with permission from Alternet.