Russia Denies Calling Shots In Ukraine's Crimea Standoff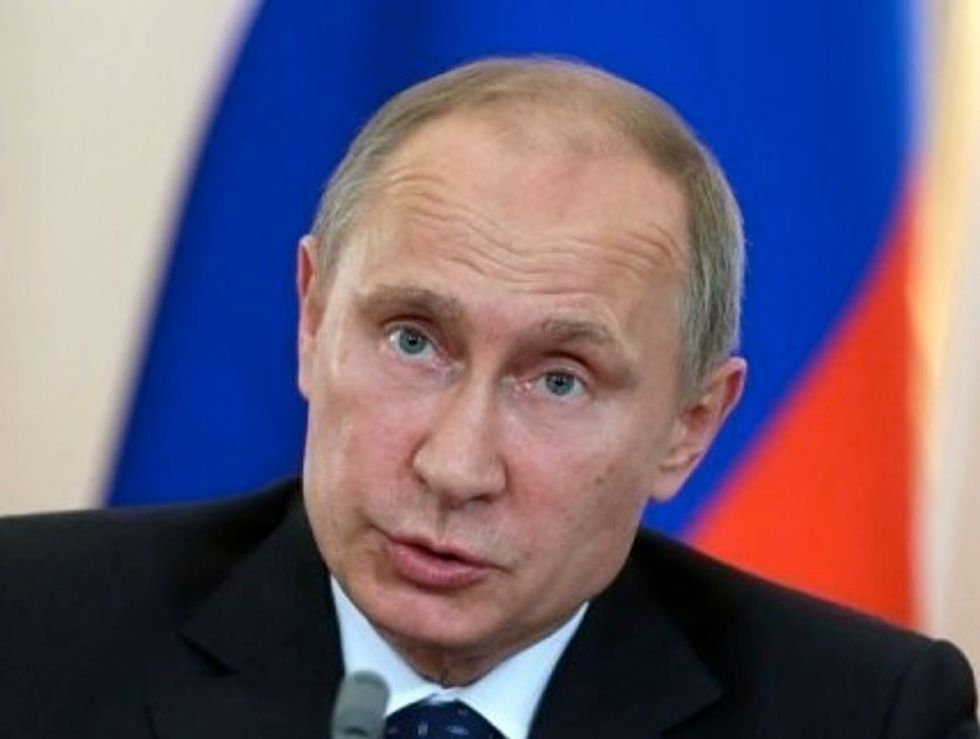 By Carol J. Williams, Los Angeles Times
KIEV, Ukraine — Russian and Ukrainian officials dug in on their armed standoff over the strategic Crimean peninsula on Wednesday, with the new head of national security for Ukraine saying the Kremlin needed to acknowledge the failure of its "blitzkrieg" against the southern territory and Russia's foreign minister insisting Moscow isn't calling the shots there.
Ukrainian National Council for Defense and Security chief Andriy Parubiy described the tug-of-war over Crimea as tense and dangerous but said there had been only two new "provocations" by Russian forces overnight and both had failed to wrest Ukrainian military installations from Kiev's control.
"The citizens of the southern and eastern regions are demonstrating that they don't accept intervention by a foreign state," Parubiy said of reports from Donetsk that a takeover of local government functions by Russian gunmen had been peacefully reversed and the blue-and-yellow Ukrainian flag was once again flying over the city.
"The blitzkrieg of Russian President (Vladimir) Putin has failed," said Porubiy, a former parliamentarian who was instrumental in guiding the three-month protest against ousted ex-President Viktor Yanukovich.
Parubiy also disputed Putin's characterization of Yanukovich's abdication of power as an unconstitutional coup d'etat inspired by U.S. and European interference in Ukraine's domestic political affairs.
"Ukraine has received support not just from Western countries but from countries of the former Soviet Union and China, from all over the world," Parubiy said of the global outcry over Russia's armed incursion into Ukrainian territory.
European Commission President Jose Manuel Barroso announced in Brussels on Wednesday that the bloc had agreed to provide Ukraine with $15 billion in loans, grants and credits from the European Investment Bank to help the embattled country avert an impending financial collapse.
The international community has widely condemned Russian forces' invasion of Crimea and the Russian parliament's authorization of the use of armed force anywhere in Ukraine where Putin considers Russian interests to be at risk, Parubiy said.
At a press conference for Kremlin-controlled media on Tuesday, Putin reiterated his position that Moscow has the right to use "all means" necessary to protect ethnic Russians and vital military assets in Ukraine, first among them the Black Sea fleet in the Crimean port of Sevastopol.
In Paris, Russian Foreign Minister Sergei Lavrov on Wednesday denied that the heavily armed Russian troops that have seized key government and strategic venues in Crimea were acting on Moscow's orders. He also said the Kremlin can't compel those now in control of Crimea to accept an independent fact-finding mission by the Vienna-based Organization for Security and Cooperation in Europe.
"Those who sit in the Verkhovna Rada (Ukrainian parliament in Kiev) do not control the whole territory," Lavrov said. "It is necessary to make arrangements with those who control the situation in the region; the consent of all parties is required."
Russia "does not give orders to self-defense forces in Crimea," the ITAR-Tass news agency quoted Lavrov as saying, perpetuating the Kremlin's contention that the armed standoff over the peninsula has occurred because of the Russian majority's mistrust of the new Kiev leadership.
President Barack Obama said Tuesday that the Kremlin's posture wasn't "fooling anybody."
Parubiy said OSCE delegates were already deploying to Ukraine and would soon provide the outside world with an accurate account of the political discord in Ukraine's eastern and southern regions.
AFP Photo/Maxim Shipenkov