Russia Firing Artillery On Ukraine Troops: U.S.
@AFP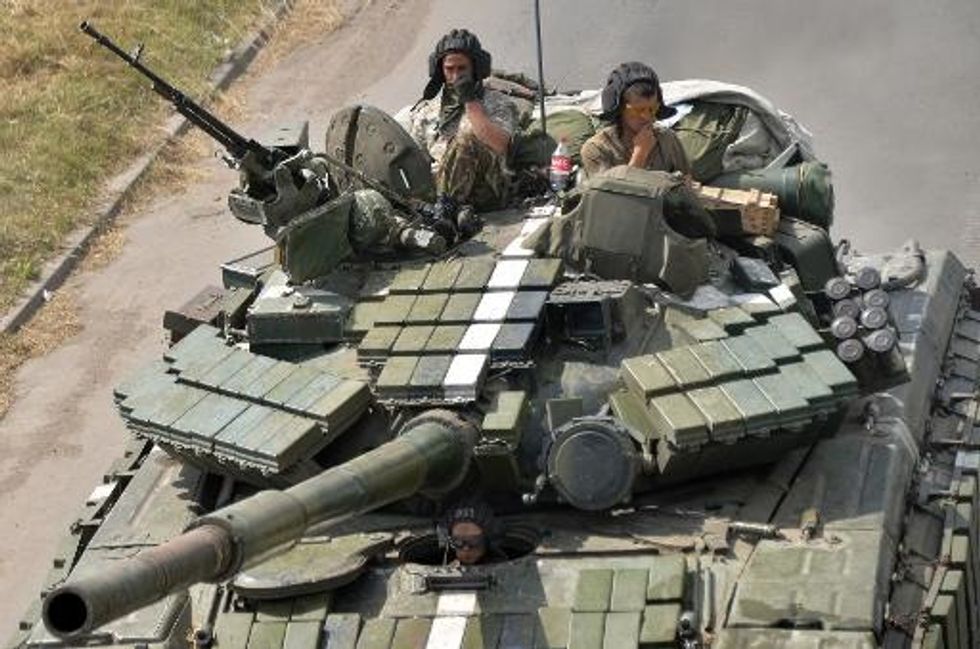 Washington (AFP) — The United States on Thursday said it had evidence Russian forces were firing artillery from inside Russia on Ukrainian troops, in what officials called a "clear escalation" of the conflict.
Moscow is also planning to "deliver heavier and more powerful multiple rocket launchers" to the pro-Russian separatist forces in Ukraine, U.S. deputy State Department spokeswoman Marie Harf said.
The evidence was based on "intelligence information" indicating arms were "continuing to flow across the border" into Ukraine since the shooting down of a Malaysian airliner with 298 on board, Harf said.
But she refused to reveal the evidence behind the allegation or give further information.
"They're firing artillery from within Russia to attack Ukrainian military," Harf told reporters.
Washington, however, was still looking into the downing of two Ukrainian fighter jets on Wednesday. Kiev has alleged the warplanes were hit by missiles fired from Russian territory.
The shelling by Russian forces against Ukrainian positions had been "going on for several days," said Pentagon spokesman Colonel Steven Warren.
"It's a clear escalation," Warren told reporters.
The Pentagon did not specify the precise location of the Russian artillery units or the artillery fire.
AFP Photo/Genya Savilov
Interested in world news? Sign up for our daily email newsletter!