Russian Billionaire's Plane Linked To Shady Meeting In Seychelles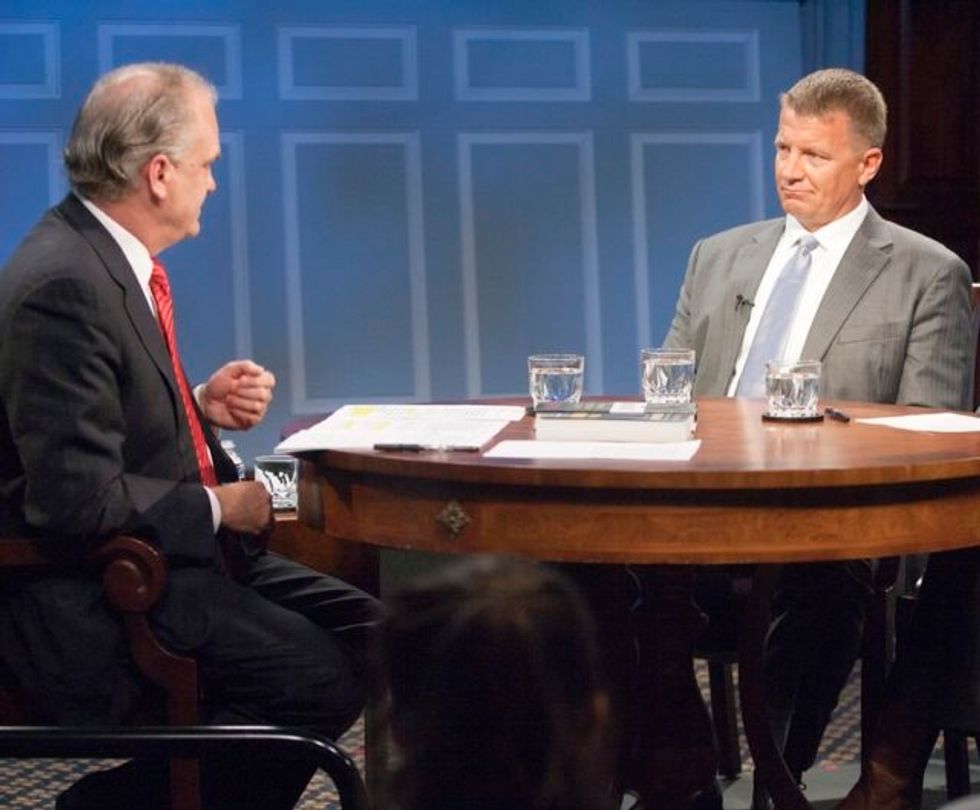 Reprinted with permission from AlterNet.

A new report from NJ.com revealed significant new details about the mysterious Seychelles meeting held by Erik Prince, an ally of President Donald Trump, while also raising more pressing questions.
Prince, the founder of the private military company Blackwater and brother of Education Secretary Betsy DeVos, met with the head of Russia's sovereign wealth fund in Seychelles ahead of Trump's inauguration. This meeting has been of interest to congressional investigators as a part of their efforts to examine Russian meddling in the 2016 election and potential collusion with the Trump campaign, and a recent report from the Daily Beast found that special counsel has interviewed Prince.
Mueller has separately been reported to be investigating the meeting itself, as NJ.com notes.
Prince says the meeting was a mere coincidence, but multiple reports suggest that it had been pre-planned, raising the possibility that the military contractor perjured himself before Congress.
On Thursday, NJ.com reported that flight records show that the plane of Russian billionaire and government official Andrei Skoch arrived in Seychelles the day before the meeting. Though it isn't certain that Skoch was on the plane, NJ.com says the passengers reportedly stayed at the same hotel where Prince's meeting took place.
As the report notes, Skoch has since faced sanctions by the U.S. Treasury Department. It goes on to speculate that if Skoch attended the meeting with Prince, government business — such as the imposition of sanctions — may have come up as a key discussion point, despite Prince's testimony that sanctions were not mentioned.
Cody Fenwick is a reporter and editor. Follow him on Twitter @codytfenwick.