Russian State TV Boasts 'Crimea Is Ours, Trump Is Ours!'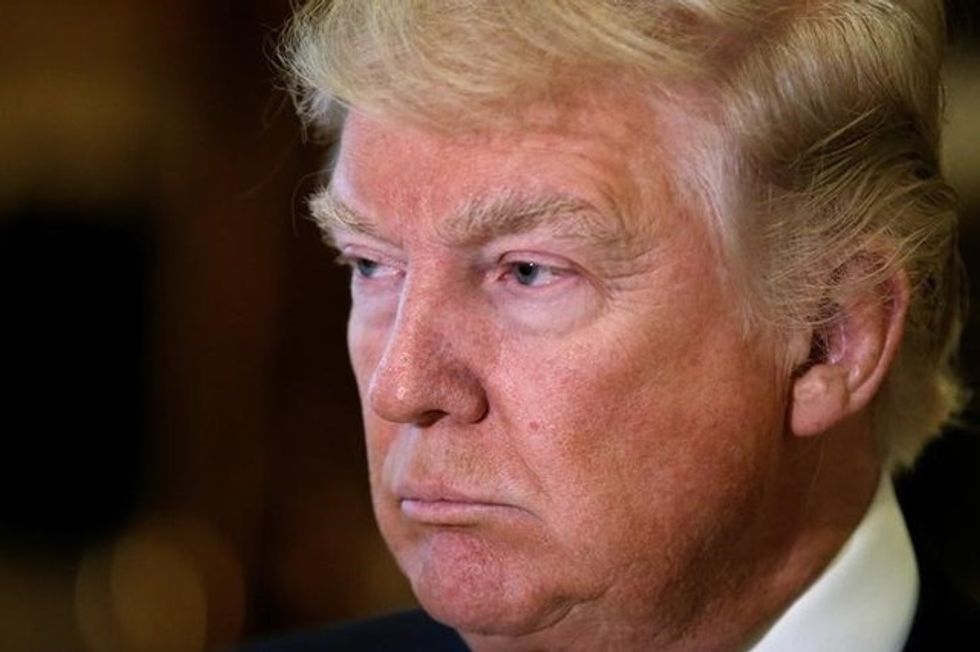 Reprinted with permission from Shareblue.com
Russian state TV is celebrating after seeing the recent report that Trump told G7 leaders that Crimea belongs to Russia because the people there speak Russian.
Trump's statement, which parrots the Kremlin's talking points on Crimea, was widely interpreted in Russia as an official declaration by the U.S. that Russia was justified when they illegally invaded Crimea and annexed it from Ukraine.
The ignorant proclamation made by Trump was quickly turned into propaganda and touted by Russian state TV hosts Olga Skabeeva and Evgeny Popov, who triumphantly reported on the remarks Friday.
"Krym nash, Trump nash!" Skabeeva declared to the audience, which in English means "Crimea is ours, Trump is ours!"
#Russia's state TV:
Participants discuss @BuzzFeed report that Trump told G7 leaders "Crimea is Russian, because everyone who lives there speaks Russian." They interpret it as Trump's recognition of Crimea's status.
The hosts triumphantly declare: "Crimea is ours, Trump is ours!" pic.twitter.com/kOhrIodHU7

— Julia Davis (@JuliaDavisNews) June 15, 2018
As Buzzfeed noted, Trump's remarks echo those of Russian President Vladimir Putin, who has defended Russia's illegal invasion of Crimea by "saying that he had the right to protect Russian citizens and Russian speakers in Ukraine."
And that's not the only time Trump stood up for Russian interests at the recent G7 summit.
In addition to pushing for Russia to be readmitted to G7 after it was kicked out for its illegal intervention in Crimea, Trump also reportedly asked other G7 leaders why they were siding with Ukraine.
In questioning their support for Ukraine, Trump described the country as "one of the most corrupt countries in the world."
Trump has continued his defense of Russia in the aftermath of the G7 summit. Just yesterday, he blamed President Obama for the Kremlin's decision to illegally invade another sovereign nation.
It's only a matter of time before those comments, too, make their way into the Russian propaganda machine.
Published with permission of The American Independent.