Sanders Insistent: Hubbub In Nevada Was The Party's Fault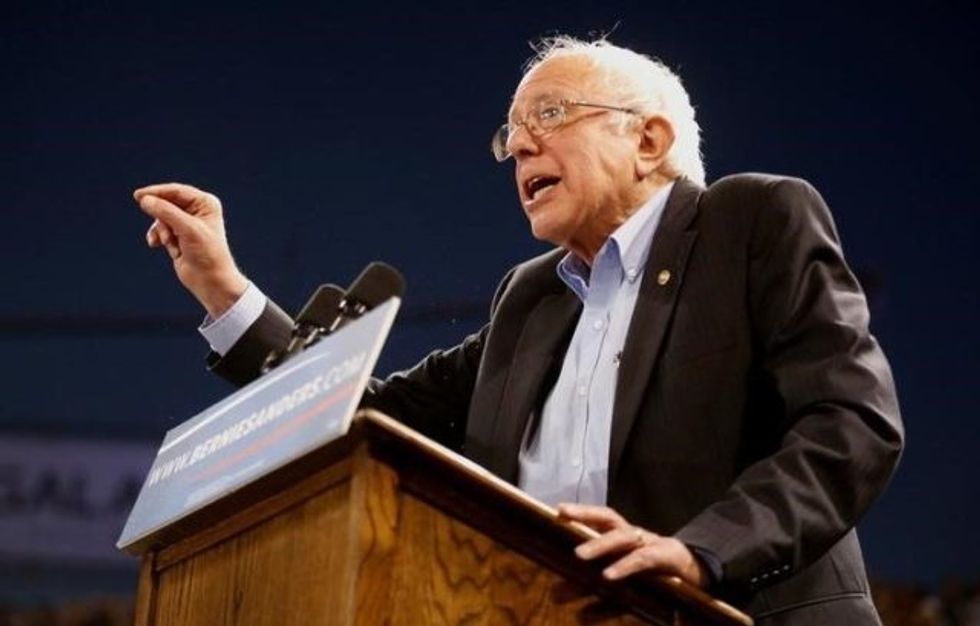 Bernie Sanders didn't budge Wednesday after Democratic Party Chair Debbie Wasserman Schultz called out the Vermont senator for failing to adequately address the reports of violence and harassment at Saturday's Nevada Democratic Convention.
Sanders and his supporters allege that they were treated unfairly at the convention by party leadership, citing concerns that Roberta Lange, the chair of the Nevada Democratic Party, deemed 58 of Sanders' delegates ineligible without allowing them to offer a chance to respond to the convention's delegate credentials committee.
But the convention's dramatic conclusion Saturday night had many Democratic leaders calling for Sanders to heed caution before things get ugly. California Sen. Barbara Boxer, who spoke at the convention in support of Hillary Clinton, said she feared for her safety following the reaction from Sanders' supporters, but expressed optimism following a phone call with Sanders.
"Now we will see, but in my mind when he says he does not support any type of violence, I believe him," she said. "And he's got to make sure it doesn't happen. People will follow his lead."
Senate Minority Leader Harry Reid said Sanders is facing a "test of leadership" and Sen. Tim Kaine told CNN that Sanders was blaming the party while deflecting responsibility.
But the Sanders campaign has maintained that it is more upset at Wasserman Schultz and Nevada's Democratic Party leadership than the party as a whole, with Sanders saying that the Nevada Democratic Party "used its power to prevent a fair and transparent process from taking place." Sanders said "good discussions" were had at other democratic conventions and that "democratic decisions were reached," unlike in Nevada.
Sanders said in the statement Tuesday that his campaign condemns any forms of violence.
The tension within the Democratic Party indicate the early stages of a dramatic race to the finish line at the Democratic National Convention in Philadelphia in July. Despite having practically no shot at winning the party's nomination, Bernie Sanders has said he will stay in the race until the convention, which raises the question: What is Sanders' plan moving forward?
In short, Sanders wants an open Democratic Party.
In a Facebook post on Wednesday morning, Sanders hinted that the campaign is seeking to change the party so it is more welcoming to those who did not previously register as a Democrat.
"The Democratic Party has to make an important decision and I say to them: Open the doors. Let the people in!" he wrote. He has long called for open primaries, in which independents are allowed to vote for Democratic candidates.
But Sanders may struggle to bring about immediate, widespread change: States decides on their own voting procedures — from open to closed to semi-closed, caucuses to primaries, and in the apportionment of delegates. America's ranks of independent voters have swelled by ten percent in the last decade.
Sanders may simply use the convention to make a case for more open primaries, making "insurgent" candidacies like his easier in the future. After all, he has already proven that a campaign can be funded without super PACs, an example for other daring grassroots campaigns.
Photo: U.S. Democratic presidential candidate Bernie Sanders speaks to a large crowd of supporters in Carson, California, U.S., May 17, 2016. REUTERS/Lucy Nicholson