Sanders Loses Control As Press Demands Russia Answers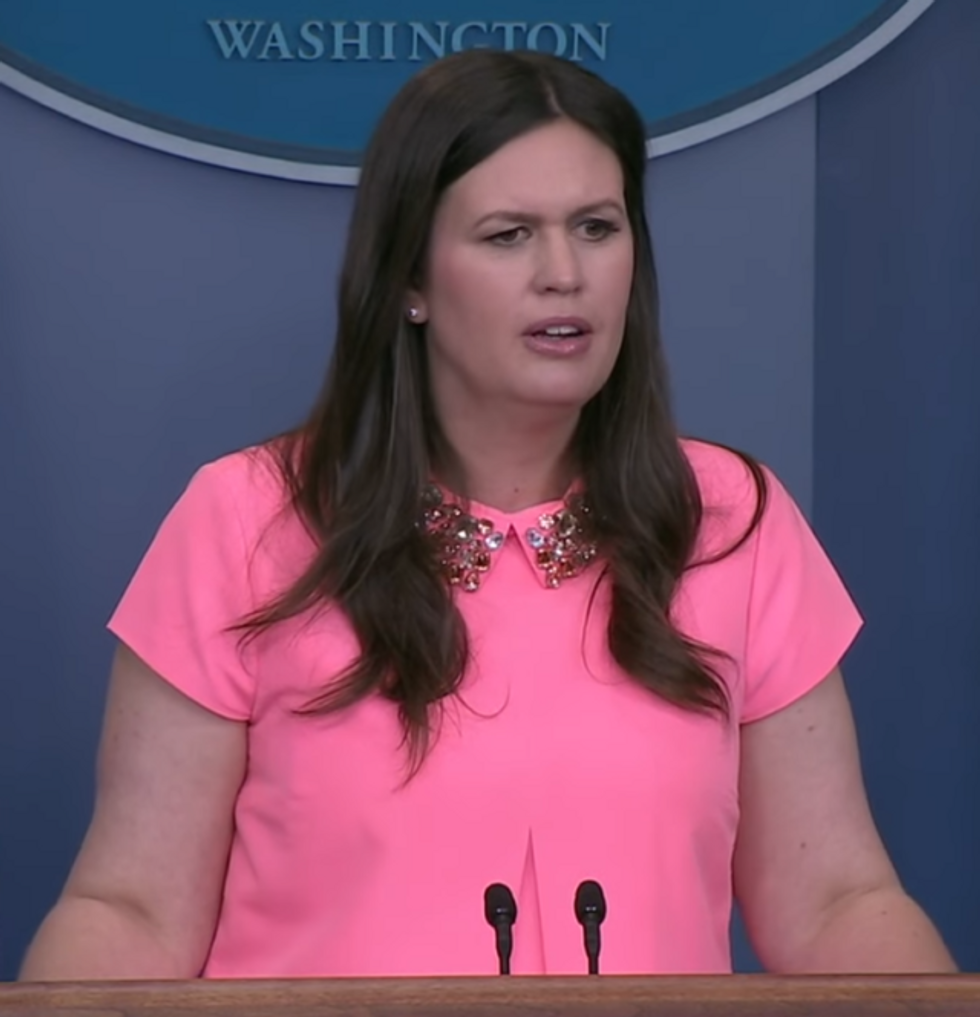 Reprinted with permission from AlterNet.
White House press secretary Sarah Sanders struggled to defend President Donald Trump at the Wednesday press briefing following his disastrous summit with Russian President Vladimir Putin.
At the meeting in Helsinki on Monday, Trump had effusively praised the Russian president and cast doubt on the intelligence community's finding that the Russians had interfered in the 2016 election. And on Wednesday, Trump responded "no" when asked whether Russia was still trying to interfere in American elections.
The White House had tried to walk back both of these missteps, but as the reporters made clear Wednesday, Trump's backtracking made little sense.
One reason the backtracking was hard to believe is that it took him about 24 hours after the Helsinki summit to say he had misspoken when he said he saw no reason why Russia "would" interfere in the election. He said that he meant to say he saw no reason why Russia "wouldn't" interfere in the election — a laughable clarification that few observers took seriously.
And yet Sanders defended the claims anyway, saying that Trump needed time to review the transcripts before issuing a correction.
At one point, when pressed about when Trump had actually ever been critical of Putin, Sanders tried to move on to another reporter's question, but she had completely lost control of the briefing. The reporter she tried to move on to deferred to the original questioner, NBC's Hallie Jackson, and Sanders was forced to respond to the question.
Watch the clip below:
Cody Fenwick is a reporter and editor. Follow him on Twitter @codytfenwick.