On Saturday Night Live, Baldwin Returns To Play Shutdown 'Deal Or No Deal'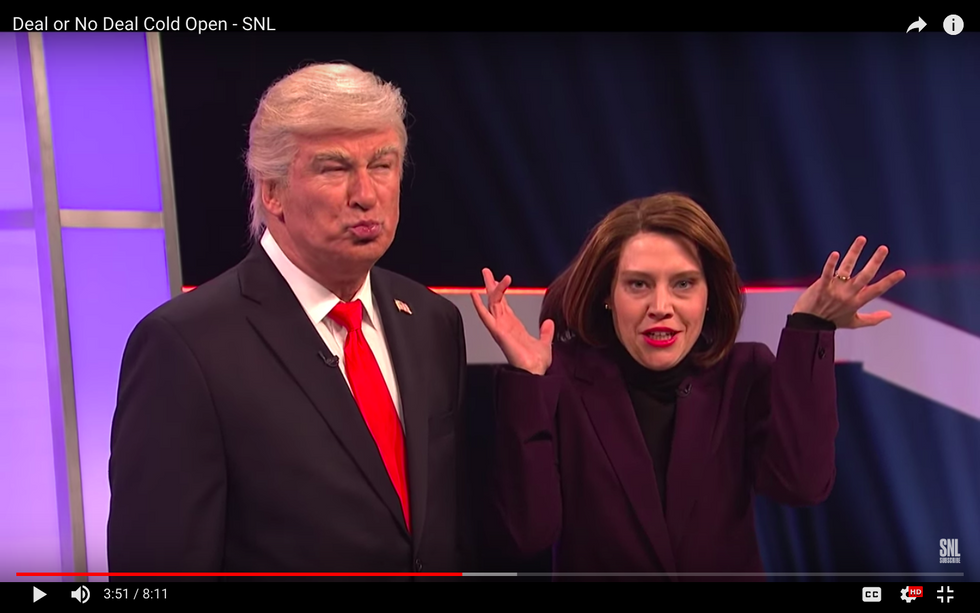 To mark this moment of insanity, Alec Baldwin returns to Saturday Night Live as Donald Trump — where the stable genius plays a special Government Shutdown Edition of "Deal Or No Deal." Hosted by Kenan Thompson as Steve Harvey, the sketch features comical offers from his antagonists in Congress, including Nancy Pelosi (Kate McKinnon), Chuck Schumer (Alex Moffat), Alexandria Ocasio-Cortez (Melissa Villaseñor), and Maxine Waters (Leslie Jones).
When Pelosi offers to give him "$1 billion, and you say Nancy is my mommy," Trump balks. The game goes nowhere until a Clemson football player shows up with a box full of "hamberders."
Click and laugh.