Saturday Night Live: Flynn In Clanking Chains Haunt Ebenezer Trump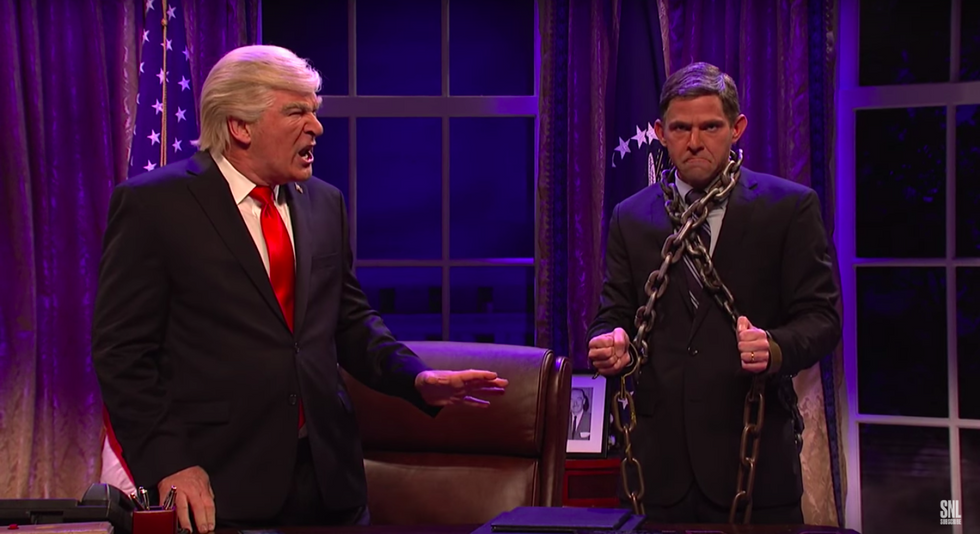 His greedy tax "reform" would delight Scrooge. His former associates, indicted or facing prosecution by the special counsel, haunt his dreams. His character is a Charles Dickens villain in the Oval Office.
Yes, he's Ebenezer Trump, starring in the Saturday Night Live version of A Christmas Carol.
This week's cold open brings back Alec Baldwin, now preparing to flee the country as he confronts a parade of ominous ghosts, from Mike Flynn to Billy Bush and Hillary Clinton — with terrific cameos by Kate McKinnon, Beck Bennett, Cecily Strong, and Mikey Day as Michael Flynn in chains.