Saturday Night Live: Sudeikis Returns To Spoof Grabby Joe Biden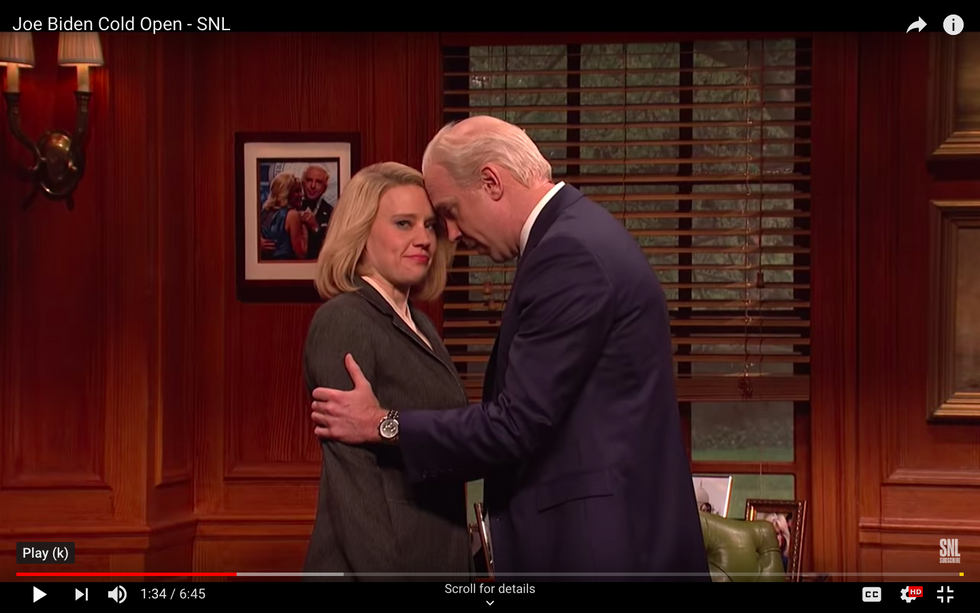 Joe Biden's grabby habits as a retail politician may once have served him well — but in the #MeToo era he seems, well, out of touch. So last night's SNL cold open spoofs the former vice president (played by a returning Jason Sueikis) — and it should be a teaching moment, except that he has so much trouble learning.
The supporting cast includes Kenan Thompson and Cecily Strong as Biden advisers, Kate McKinnon as an exasperated sensitivity trainer — whom he greets with an Eskimo kiss — and Leslie Jones as a potential voter.
Will this problem take Biden down before he even declares his candidacy? It's too early to tell, but this opening sketch hilariously illustrates why he's in trouble now.