Scientists Closer To Blood Test For Alzheimer's
@AFP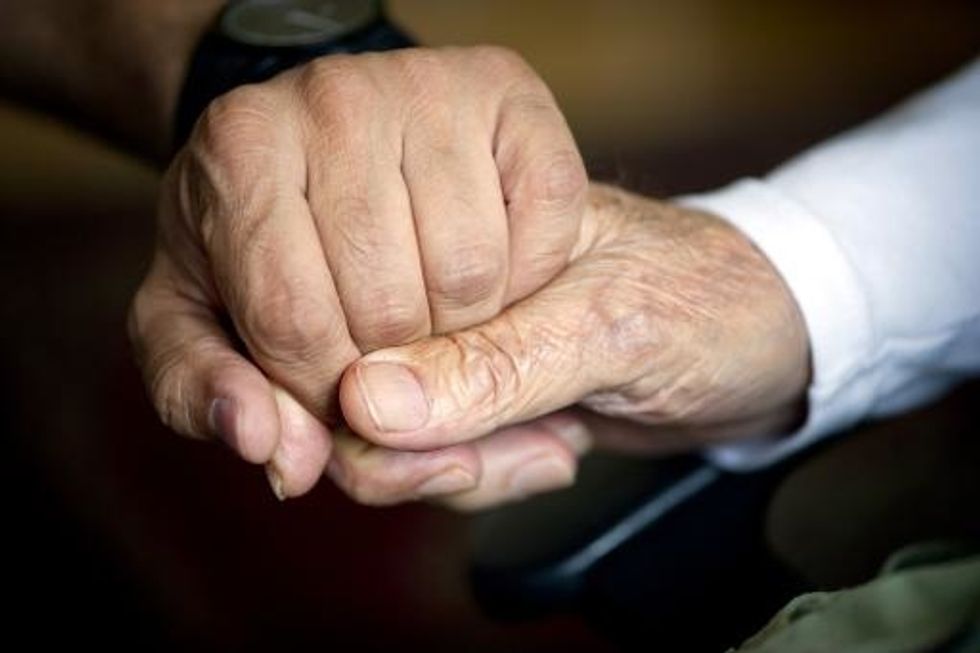 London (AFP) – British scientists on Monday announced a major step forward in developing a blood test that could predict the onset of Alzheimer's, potentially helping the search for a cure.
Researchers identified blood proteins that appear in patients subsequently diagnosed with the brain-wasting disease, the most common form of dementia.
A test to diagnose the disease early on would allow researchers to identify patients who could take part in trials to develop new treatments to halt the condition.
The study published in the journal Alzheimer's & Dementia monitored 220 patients with mild cognitive impairment.
"Many of our drug trials fail because by the time patients are given the drugs, the brain has already been too severely affected," said Oxford University neuroscience professor Simon Lovestone, who led the study at King's College London. "A simple blood test could help us identify patients at a much earlier stage to take part in new trials and hopefully develop treatments which could prevent the progression of the disease. The next step will be to validate our findings in further sample sets."
The researchers identified 10 proteins that were present in the blood of 87 percent of those in the group who went on to be diagnosed with Alzheimer's within a year.
Alzheimer's, caused by toxic proteins that destroy brain cells, is the most common form of dementia.
Worldwide, 35.6 million people suffer from the fatal degenerative disease, which is currently incurable, and there are 7.7 million new cases every year, according to a 2012 report from the World Health Organization (WHO).
In 2010 the total global societal cost of dementia was estimated to be $604 billion, according to Alzheimer's Disease International, a federation of Alzheimer associations around the world.
It would not be the first diagnostic test for Alzheimer's, although it is an advance because it claims to be more accurate for detecting a specific form of the disease, which impairs cognitive skills.
The study has a limited number of volunteers and so is unlikely to yield a complete diagnostic tool for Alzheimer's, a disease with complex causes and mechanisms.
James Pickett, head of research at the Alzheimer's Society, warned that as accuracy was under 90 percent, it would have to be improved before such a test would be useful.
"Only through further research will we find answers to the biggest questions around dementia, so we will watch the progress of this study with interest," Pickett said.
But any test should, in addition to helping the pharmaceutical search for drugs to block or reverse Alzheimer's, also help people make lifestyle choices, such as how to care for an elderly relative in the future, when the disease could badly impair them.
Adrian Pini, a neurobiologist at King's College London, said: "The results reported today are interesting but as the authors point out there is still a very large amount of work remaining until a usable blood test for Alzheimer's disease becomes available."
Peter Passmore, Professor of Ageing and Geriatric Medicine at the Center for Public Health, Queen's University Belfast, said it was an "interesting development."
"This study also provides signals about potential underlying mechanisms in dementia which is important in that it helps further our knowledge and directs further research," Passmore said.
AFP Photo/Odd Andersen