Seattle Police Officers Sue Over Reforms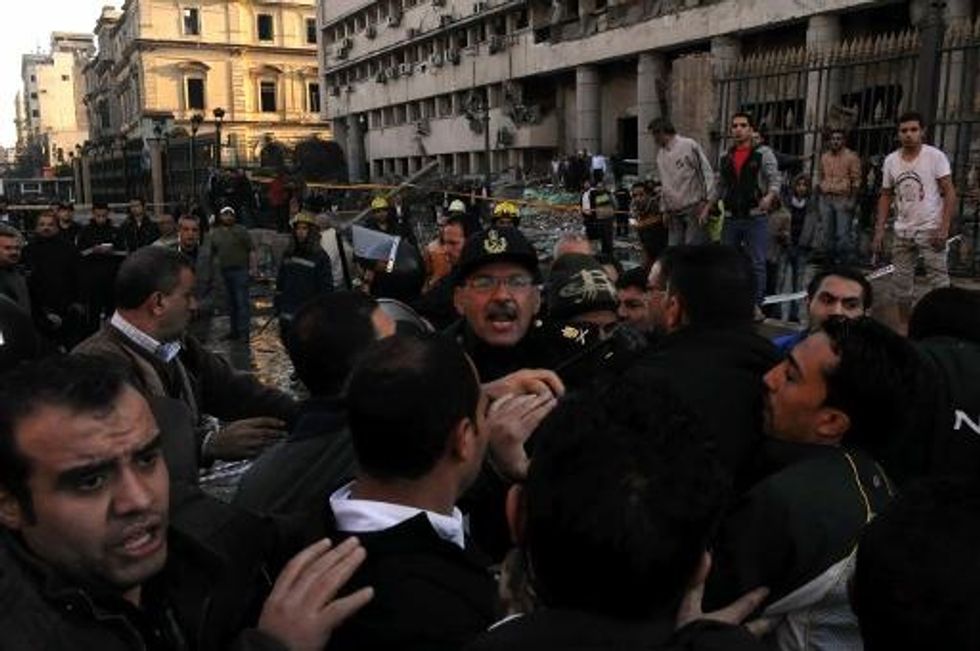 By Steve Miletich, Mike Carter and Jennifer Sullivan, The Seattle Times
SEATTLE — In a highly public rejection of federally mandated reforms, more than 100 Seattle police officers filed a lawsuit Wednesday asking a federal judge to block what they called "mechanical" and unrealistic use-of-force policies imposed on them under a court-ordered consent decree.
The 43-page suit alleges policies stemming from an agreement between the city and the U.S. Department of Justice (DOJ) stoked a "bold, new disregard for police authority in the streets of Seattle," putting officers and the public in unreasonable danger.
The civil-rights suit contends the changes have effectively created "hesitation and paralysis" among officers, stripping them of their constitutional and legal right to make reasonable, split-second judgments in the line of duty.
As a result, officers are afraid to do their job for fear of being second-guessed over burdensome, complicated and voluminous policies, the suit says.
"Aside from evidence that officers are hesitating and/or failing to use appropriate and lawfully justified force to address threats safely and effectively, there is evidence of a dramatic decrease in proactive police work to investigate and stop crime," the suit alleges in a reference to what some have called depolicing.
Just two weeks ago, a Seattle Police Department report revealed steep drops in the enforcement of lower-level crimes, traffic offenses and infractions in recent years as officers have displayed less willingness to seek out illegal activity.
The suit alleges officers have turned in Tasers in large numbers because of confusion about how and when to use them and will testify about an "insidious" reluctance to respond to backup calls, all out of fear of being exposed to unreasonable discipline or termination.
The suit, filed by 123 officers, detectives and sergeants, largely from the department's North Precinct, was brought without an attorney, although a civil-rights attorney in Washington, D.C. assisted.
It also was filed without the approval or support of their union, the Seattle Police Officers' Guild (SPOG).
The suit names U.S. Attorney General Eric Holder, U.S. Attorney Jenny Durkan in Seattle, top DOJ attorneys, and Mayor Ed Murray, along with current and past Seattle city officials and Merrick Bobb, the federal monitor overseeing court-ordered reforms to curtail excessive force and biased policing.
The city and DOJ civil-rights attorneys agreed to the reforms in 2012 after the Justice Department found that officers had engaged in a pattern or practice of excessive force, a conclusion the lawsuit rejects as flawed and unproved.
The Justice Department also cited troubling evidence of biased policing.
The lawsuit, for the first time, brought to the surface widespread hostility within the Police Department toward the new use-of-force policies, standing in marked contrast to top commanders and city officials who have repeatedly embraced reforms.
Murray, in a terse statement issued Wednesday afternoon, said he yet to review the lawsuit and it would be inappropriate to immediately comment.
"But I will say: the Seattle Police Department is under a federally-mandated court order, in part because of a disturbing pattern of unnecessary use of force and other forms of unconstitutional policing," Murray said.
"The police department will comply with that court order. The City of Seattle will not fight the Civil Rights Division of the U.S. Department of Justice. This is not the 1960s."
The new use-of-force policy, for the first time, defined "force" ("any physical coercion by an officer in the performance of their duties") and advised when it can be used and how much is appropriate under the circumstances.
Officers must report all but the most minimal use of force to supervisors, and shall "use only the force necessary to perform their duties" and "with minimal reliance upon the use of physical force."
They also are required, if circumstances allow, to attempt to de-escalate tense situations through "advisements, warnings, verbal persuasion, and other tactics" to reduce the need for force.
When using force is unavoidable, the policy cautions officers to use only the force necessary to make the arrest, and says that their conduct before force was used may be considered by the department in determining whether force was appropriate.
Procedural manuals lay out weapon-by-weapon guidance, new reporting guidelines and the policies for the department's new Force Investigation Team (FIT), which will roll out on incidents involving the highest levels of force and officer-involved shootings.
The suit brought Wednesday seeks an injunction against the policies and declaratory judgment that they're unconstitutional, as well as unspecified compensatory and punitive damages.
"We participate in continuing and extensive training regarding suspects' rights and have never sought a blank check on using force," the suit says.
Ron Smith, SPOG's president, said of the officers who filed suit, "I knew they were unhappy. I knew they were contemplating this action. I met with them to hear their concerns at their request, back in March. I didn't hear back from them again."
Smith said he gave the group "a conduit" to the Community Police Commission, created as part of the consent decree, and that they shared their concerns with the commission.
"I assumed they were going to get the policy changed in the areas of concern," Smith said. "I would like to say the policy is overly broad, poorly written and somewhat confusing. However, I believe the policy could have been changed with collaboration with the Community Police Commission."
Smith said the federal filing "is not supported" by the Guild, and is not being funded by the union.
He said the dissenters, who represent 10 percent of his membership, started going precinct to precinct in January looking for signatures and were told to stop by command staff.
The lead plaintiff on the suit, Robert Mahoney, couldn't be reached for comment Wednesday.
Mahoney in 2009 was given 30 days off without pay after an 18-year-old Explorer cadet he had been supervising accused him of kissing her and putting his tongue in her mouth.
The discipline was the most severe that could be imposed short of termination by then-Police Chief Gil Kerlikowske.
Mahoney denied he kissed the woman, which resulted in Kerlikowske imposing what could have been a career-ending finding of "dishonesty."
The Public Safety Civil Service Commission upheld the suspension and allegations of unprofessional conduct, but threw out the dishonesty finding.
Wednesday's suit was assigned to U.S. District Judge Marsha Pechman, the chief federal district judge in Western Washington.
The consent decree is being overseen by U.S. District Judge James Robart, who could hear the suit if it is transferred to him.
The suit singles out Robart, the Justice Department and Bobb, the monitor, for criticism, asserting that officers, for example, have more training and experience than they do in dealing with mentally ill offenders who often abuse drugs and act violently.
The Constitution "does not permit judges, or in this case DOJ and its Monitor, to look back in perfect hindsight, from the safety of their chambers or offices, to second-guess what patrol officers actually faced at the moment and know from real experience on the streets," the suit said.
Photo: Maxime via Flickr