Secret Service Agents Cut From Obama Trip For Alleged Drinking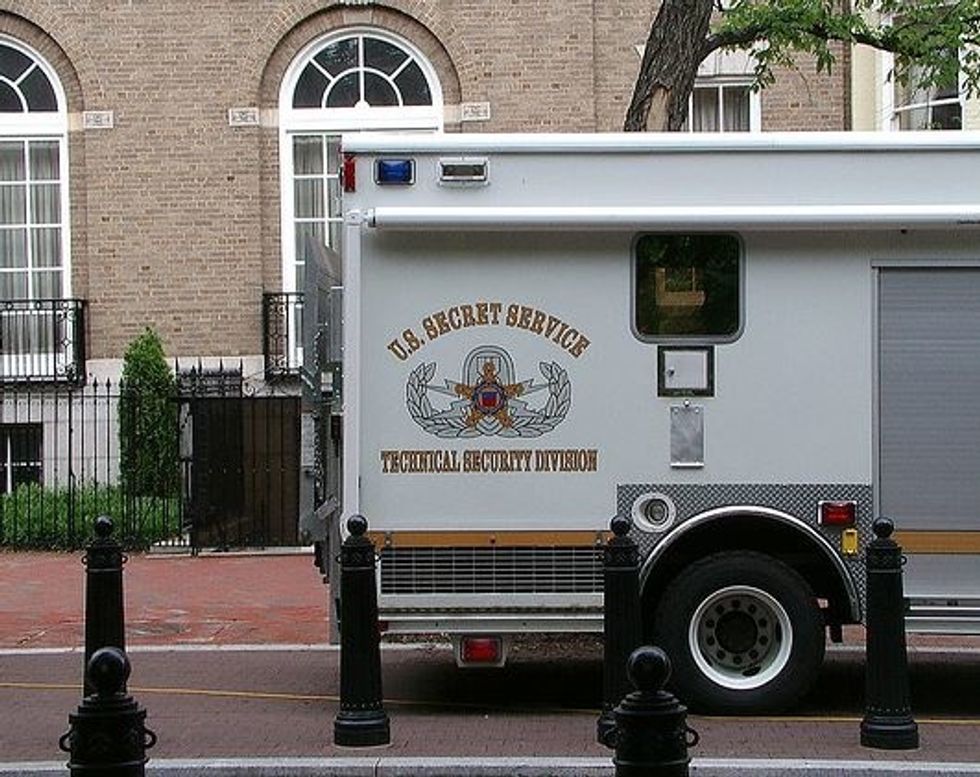 By Kathleen Hennessey, Tribune Washington Bureau
BRUSSELS — Three Secret Service agents prepping for President Barack Obama's trip to the Netherlands were sent home for "disciplinary reasons," a service spokesman said Wednesday, in another embarrassing incident for the elite agency charged with protecting the president.
Secret Service spokesman Brian Leary confirmed the agents were sent back to the U.S., although he would not comment on when the offense occurred or whether the agents were put on administrative leave.
A Secret Service source familiar with the matter said the incident occurred before the president arrived in Amsterdam on Monday. The agents were not supervisors, according to the source, who would not be named discussing the matter.
The incident is another headache for an agency that has come under criticism since several agents were caught visiting prostitutes ahead of a presidential trip to Cartagena, Colombia two years ago. The service adopted stricter rules for agents' behavior after the incident, including barring agents from drinking 10 hours before duty.
It's not clear precisely what rule the agents violated on this trip, but a night of excessive drinking on the part of at least one agent appears to be the cause. The Washington Post, which first broke the news, reported that an agent was found passed out in a hotel hallway Sunday morning.
Obama landed in Amsterdam Monday morning to attend a summit on nuclear security, the first stop of a six-day trip through Europe and to Saudi Arabia. Scores of Secret Service agents arrived several days in advance of the president to scout and secure locations and chart the president's movements.
The White House declined to comment on the agents' actions or the decision to send them home.
Photo: Daryl McGrath via Flickr