Senate Republicans Blast Colleague Over Trump Jr. Subpoena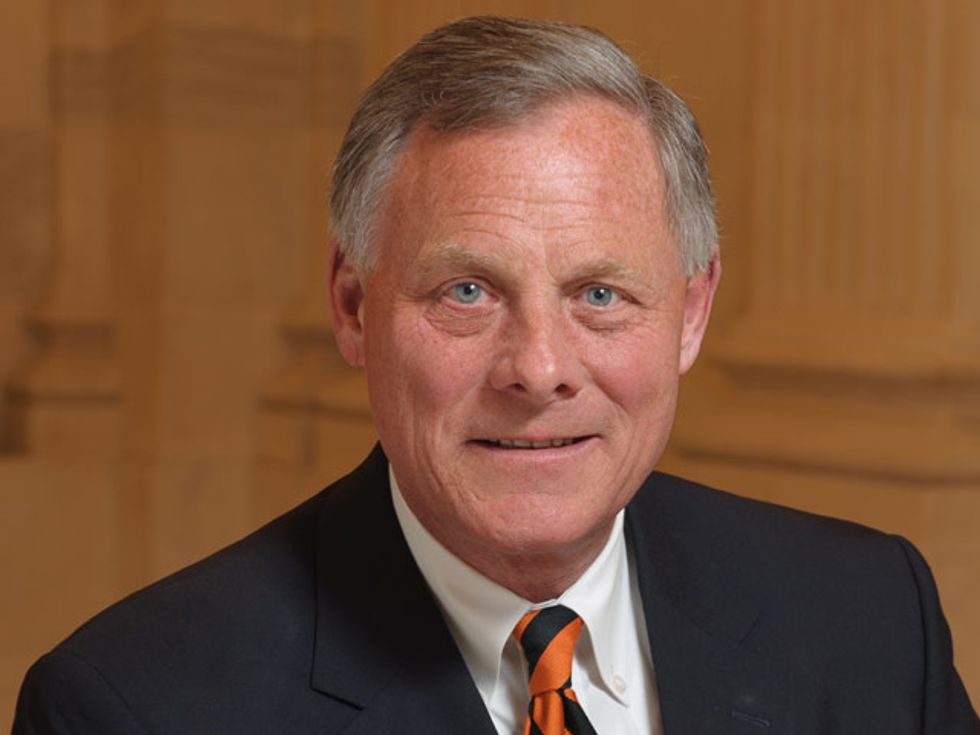 Republicans are so upset by the Senate subpoena of Donald Trump Jr. that they are attacking one of their own.
The subpoena "has set off an internal fight among Senate Republicans, some of whom are now pressing the North Carolina Republican to back off the request," The Hill reported on Friday.
Trump led the charge in complaining about the subpoena during his bizarre rant to the press at a White House event on Thursday.
"Frankly for my son, after being exonerated, to now get a subpoena to go again and speak again after close to 20 hours of telling everybody that would listen about a nothing meeting, yeah I'm surprised," Trump said.
He singled out Sen. Richard Burr (R-NC) in particular, noting, "I saw Richard Burr saying there was no collusion two or three weeks ago." Burr chairs the Senate Intelligence Committee, which issued the subpoena to have Trump Jr. testify about lies he told Congress regarding Trump campaign interactions with Russian operatives in 2016.
Rep. Steve Scalise (R-LA), second in command in the House, was so upset by the subpoena that he slammed Democrats in a tweet, apparently forgetting that his own party is in control of the Senate still.
"This is how low they are willing to sink to harass @realDonaldTrump & his entire family," he wrote, before deleting the embarrassing gaffe.
"There's no need for another subpoena for @DonaldJTrumpJr It's time to move on & focus on issues Americans care about," wrote Sen. Ted Cruz (R-TX).
Sen. John Cornyn (R-TX) said he understood Trump Jr.'s "frustration" about the subpoena, adding, "I think we have an important job to do to try to keep the intelligence committee out of politics."
Burr "didn't get the memo," Sen. Rand Paul (R-KY) chimed in, an apparent reference to Senate Majority Leader Mitch McConnell's premature declaration that the case is "closed" on Trump's obstruction and other crimes.
White House chief of staff Mick Mulvaney lambasted the subpoena too, describing it as "bad form."
"Endless investigations — by either party — won't change the fact that there was NO collusion. It's time to move on. It's time to focus on ISSUES, not investigations," complained House Minority Leader Kevin McCarthy.
Burr may have been slightly emboldened to be a little independent since he isn't running for reelection in 2020, but he has mostly marched in lockstep with his party in covering for Trump thus far.
His apparent mild concession to Democrats was all it took for his party to be in disarray in full view of the public.
Published with permission of The American Independent.
IMAGE: Senator Richard Burr (R-NC), official photo.