Seven Expert Tips To Buying A Gym Membership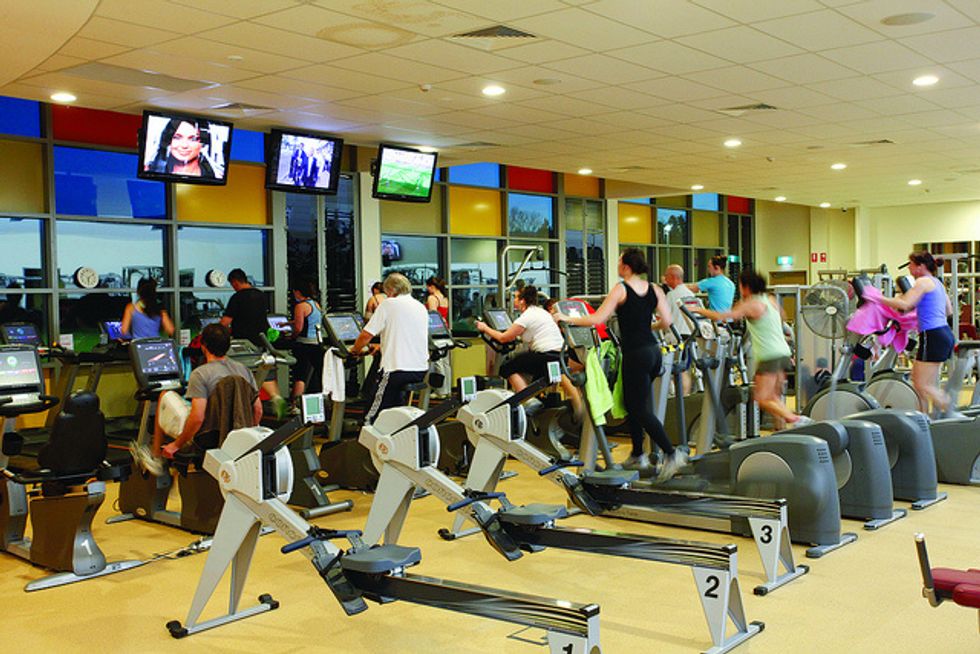 By Suzee Skwiot, FITBIE.com (TNS)
Deciding whether to join a gym is a no-joke commitment. It's no secret that buying a membership is costly, but there are things you can do to cut down on the expenses.
These days, we have plenty of options when it comes to buying a package. Monthly memberships, pay-as-you-go deals or reduced bundles are all possible, but you have to know how and where to look.
Here's what you have to keep in mind when choosing a gym membership:
1. Stay local
Consider only those gyms within a 15-minute drive of where you live or work. Joining one that's farther away will dramatically reduce your chances of staying committed to your exercise program.
Once you've narrowed the field by distance and pinpointed a few gyms that seem to meet your needs, follow these tips to ensure a good fit–and the best possible deal.
2. Be wary of perks
If you don't plan to use more than half of a club's services, find yourself another club. Perks inflate membership fees. Many gyms charge extra for classes and facilities. Some even require an additional fee to rent a locker.
3. Check credentials
A health club is only as good as its instructors. The National Commission for Certifying Agencies accredits more than 190 certifying programs, the most common of which are abbreviated as NASM, ACE, NSCA, CI-CPT, ACSM, NESTA, NETA, NFPT, and NCSF. If you see any of these acronyms on trainers' certificates or after their names, you'll be in good hands.
4. Try before you buy
Get a trial membership and go to the gym at the time you'd normally work out to get a sense of how crowded it will be when you're most likely to be there. Make sure the equipment doesn't squeak and the weights are stacked properly–two signs that the gym is managed effectively.
5. Go low
Gym memberships are negotiable, and managers can approve any price to seal the deal as long as they don't go lower than a predetermined rate. Don't think they'll bargain?
In a survey taken at the beginning of 2009 by the American Council on Fitness, 48 percent of fitness professionals believed that the number of gym memberships would decrease by year's end.
Gain the upper hand by researching the membership fees, amenities and services offered by a gym's competitors, and don't be afraid to walk away from the table. Many clubs would rather waive your activation fee, give you a free month or offer you extra services than lose your business.
6. Pay per visit
If you're serious about tightening your belt–financially as well as physically–consider paying as you go.
"Gym users with monthly memberships pay 70 percent more than those on pay- as-you-go plans based on actual usage," said Stefano Della Vigna, Ph.D, an assistant professor of economics at the University of California at Berkeley who studied 7,752 gym users over three years.
"When we join a gym, we confuse what we'd like to do in the future with what we will actually do."
Plus, monthly contracts are automatically renewed, and an average of two months usually elapses between a user's final visit and their actual cancellation, leading to a greater waste of money, said Della Vigna.
Use the gym calculator below to determine whether you should opt for this below–the–radar approach.
7. The Gym calculator
Should you switch plans? Answer these four questions and follow the formula:
A. What do you currently pay per month?
B. What does your gym charge for a single visit?
C. How often do you plan to visit the gym in the next month?
D. Divide C by 2.
If A/D > B, then choose the pay-as-you-go plan. If not, consider a flat-rate plan.
___
Photo by UNE Photos via Flickr