Shady Cambridge Analytica Operatives Hired For Trump Campaign 2020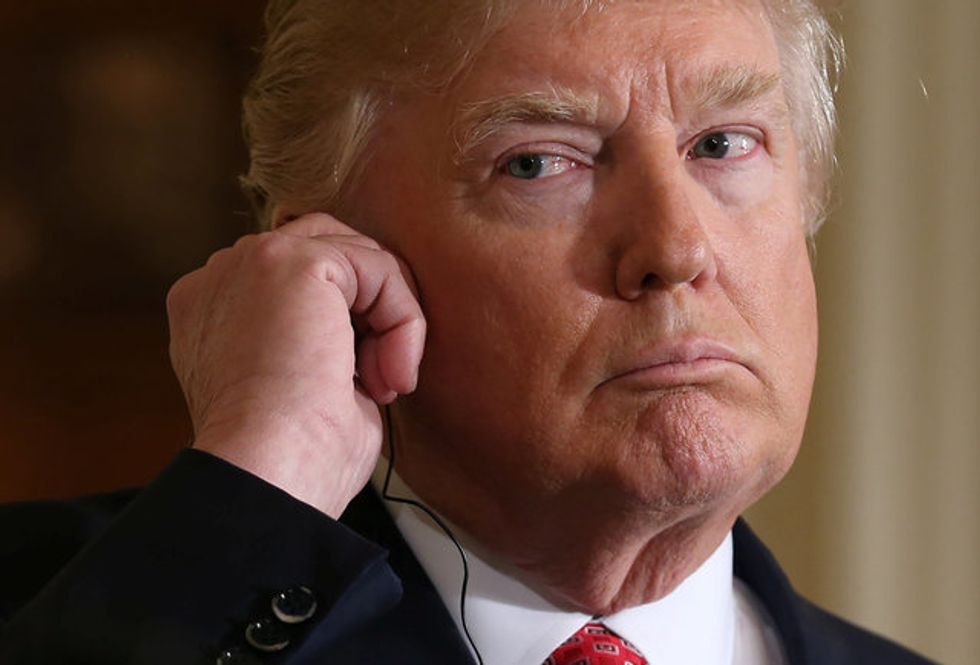 Reprinted with permission from Shareblue.com
Operatives from Cambridge Analytica, the shady data firm at the center of an international scandal, are secretly working with Trump's re-election campaign.
The Associated Press reports that at least four former Cambridge Analatica employees are working with a new firm, Data Propria.
Matt Oczkowski, former head of product for Cambridge Analytica, is Data Propria's head. In conversations heard by two AP reporters, Oczkowski said his company is "doing the president's work for 2020" along with Trump's campaign manager Brad Parscale.
Data Propria is now also doing work for the Republican National Committee's 2018 campaign.
Another source told the AP that Data Propria is doing the same kind of work for Trump 2020 that Cambridge Analytica did.
Cambridge Analytica announced in early May that it was closing down, but it was widely assumed that the company would reinvent itself under a new name — and now, it appears that it has.
Besides being Trump's campaign manager, Parscale is also part owner of Data Propria's parent company. That means RNC donor money is being kicked back to Parscale personally, in a structure that echoes the way Trump himself has profited from his presidential campaign.
Cambridge Analytica has been under fire after it was revealed that they secretly harvested private information from more than 50 million Facebook users.
The company allegedly used that data to generate profiles of voters, which it then used with the Trump campaign to model and target advertising to.
Whistleblower Christopher Wylie, who worked at Cambridge Analytica, said the company used its data to target and suppress black voters.
White supremacist Steve Bannon, who served in the Trump White House and as Trump campaign chairman, was part of Cambridge Analytica, and brought them onboard the Trump campaign.
Cambridge Analytica used its data to design racist campaign ads designed to stoke white resentment against minorities. It not only did this in the United States, but also for the pro-Brexit campaign in the United Kingdom
The data firm also had financing from Robert Mercer, the hedge fund billionaire who bankrolled Breitbart and has been a major donor for Trump.
Trump succeeded in 2016 with help from racism and voter suppression powered by Cambridge Analytica.
Now, it is revealed that along with kickbacks and other unethical behavior, the same gang is effectively back in the Trump fold with a new name, just six weeks after it shut down.
Based on his behavior in the presidency and his full-throated embrace of bigotry, it looks like Trump and the former Cambridge Analytica operatives are up to their old dirty tricks again.