Shooting At Fort Hood Leaves Four Dead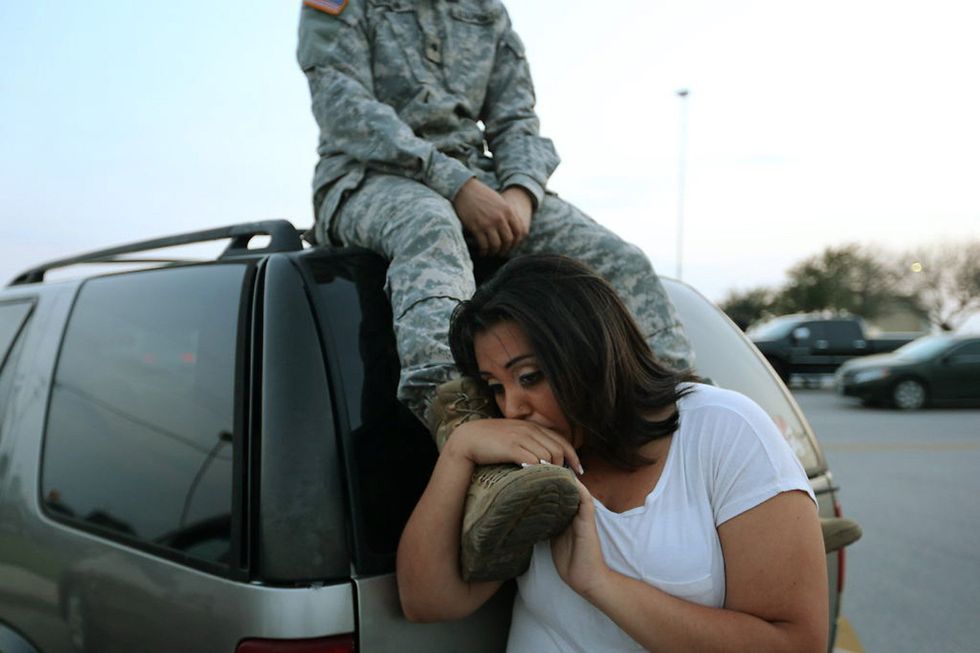 By Philip Jankowski and Ciara O'Rourke, Austin American-Statesman
FORT HOOD, Texas — A shooting left four dead and 14 injured at this massive Army post Wednesday afternoon, according to U.S. Rep. Michael McCaul, who told reporters that it is "way too early" to know the shooter's motive.
McCaul, R-Texas, said the suspected shooter used a .45-caliber pistol and died at the scene, and that he was wearing an Army uniform. He said it wasn't clear if he was an active duty soldier or an "impostor." He said the victims are presumed to be soldiers.
"It is very tragic that this is happening in our backyard," McCaul said.
The Associated Press reported that the gunman shot himself, citing a Justice Department report.
Four patients are at Scott & White Hospital in Temple, the highest level trauma center in the region, with conditions ranging from "stable to quite critical," according to Dr. Glen Couchman, chief medical officer at Scott & White.
He did not have details on their injuries. He indicated that two more patients are being flown in. All have gunshot wounds.
At Fort Hood, the shooting sparked unwelcome memories of the Nov. 5, 2009, mass shooting at the post, in which then-Maj. Nidal Hasan opened fire on soldiers waiting for final medical checks, killing 13 and wounding more than 30.
As in that case, Wednesday's shooting took place at a medical building, McCaul said.
President Barack Obama vowed Wednesday evening to "get to the bottom" of the shooting.
"Obviously this reopened pain of what happened at Fort Hood five years ago," he said. "Obviously our thoughts and prayers are with the entire community and we are going to do everything we can to make the community of Fort Hood has what it needs to deal with a tough situation but also any potential aftermath."
Tayra Dehart, whose husband is a sergeant stationed here, said she heard of the shooting on the news and headed to the post.
"I am a nervous wreck right now," said Dehart, who is pregnant.
Her husband, who she would not name, last spoke to her around 5:30 p.m. Though he sounded nervous, he told her he was safe, she said.
A girlfriend of a private first class stationed on post who did not want to be named said she has been unable to communicate with her boyfriend since she learned of the shooting.
"That's the scariest thing of all," she said.
The post was locked down after the shooting and a Fort Hood soldier who answered the phone at a building near the shooting said, "We're camping out. … The only guidance we've been giving is to hunker down."
Deborah Cannon/Austin American-Statesman/MC