Polls: Gallego Beats Sinema And Republicans In Arizona Senate Race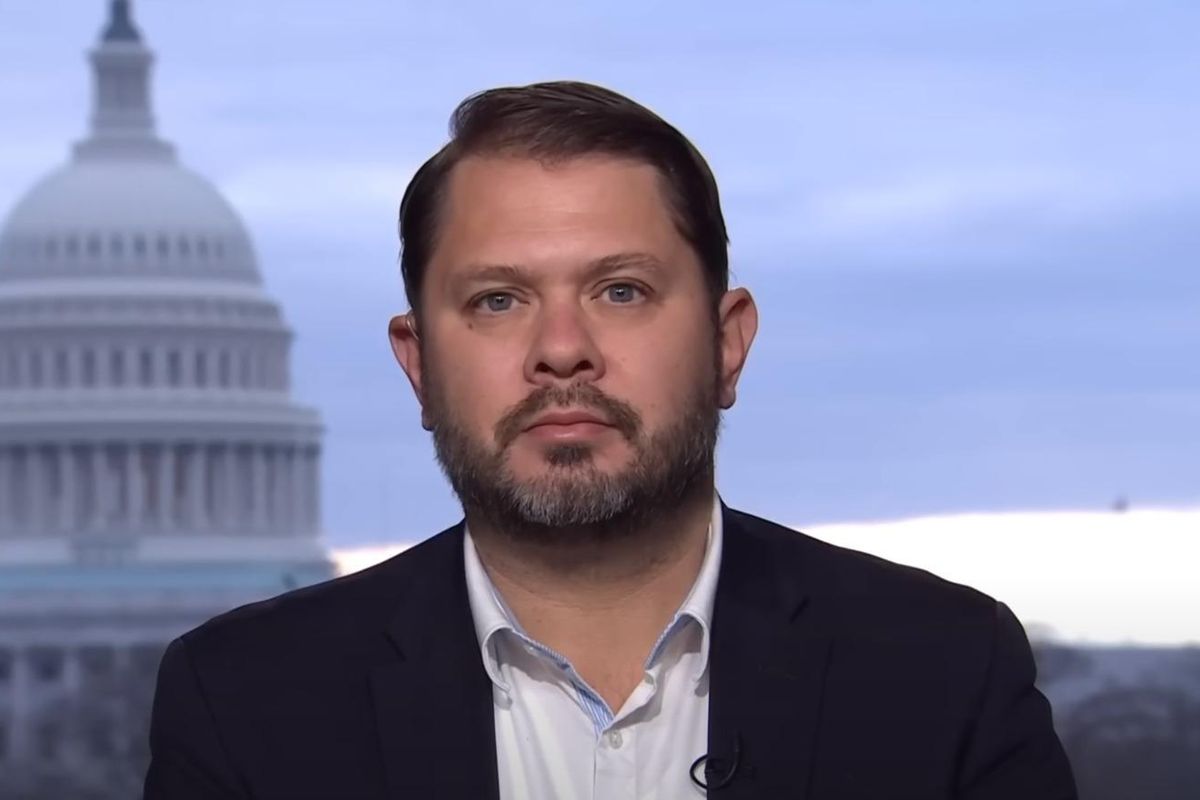 Two newly released polls show Democratic Rep. Ruben Gallego leading the field in a three-way Senate contest in Arizona, a critical race that could determine which party controls the chamber after the 2024 election.
Some commentators had predicted that Sen. Kyrsten Sinema (I-AZ) would be a spoiler for the Democratic Party by splitting the Democratic vote with Gallego and allowing a Republican to pick up the seat in November 2024. But the new polls show Sinema pulling more votes from Republican voters than from Democrats.
Sinema left the Democratic Party in December to become an independent. She has not yet announced whether she will seek reelection.
Emerson College released a poll on Tuesday that found Gallego leading both Sinema and the two Republican candidates who have announced bids in the race.
In the first scenario, Gallego leads the polls with 36 percent of the vote, with Republican Pinal County Sheriff Mark Lamb in second at 29 percent and Sinema in third with 21 percent. In the second scenario, Gallego would get 37 percent, Sinema would pull 26 percent, and Republican Brian Wright would receive 25 percent of the vote.
"It appears Sen. Sinema pulls more support from Republican voters than Democrats on the ballot," Spencer Kimball, the executive director of Emerson College Polling, said in a statement.
"About 21 percent of Republicans would vote for Sinema with Lamb on the ballot, and 34 percent of Republicans would support Sinema with Wright on the ballot," Kimball added. "By contrast, Sinema only pulls about eight percent of Democratic support from Gallego."
The Emerson results are similar to those of an August 3 poll from Noble Predictive Insights.
In a three-way race among Gallego, Sinema, and Lamb, NPI found Gallego leading with 33 percent, followed by Lamb at 25 percent and Sinema at 24 percent.
NPI also polled a potential three-way race between Gallego, Sinema, and Blake Masters, the failed Republican Senate candidate who lost to Democrat Mark Kelly in 2022 and is mulling whether to run again in 2024. The poll found Gallego in the lead with 32%, followed by Sinema at 28 percent and Masters at 24 percent.
"Sinema's third-party run does not guarantee a GOP victory in Arizona's Senate race," Mike Noble, the founder and chief of research at NPI, said in a statement. "And what is even more interesting is that there appears to be a path to victory for Sinema in a three-way showdown. Buckle up and grab your popcorn because the Senate contest in Arizona is going to be one to watch."
Arizona is a key race in the battle for control of the Senate. If Republicans net one seat and win the White House, they will regain control of the chamber. If Republicans lose the White House, they would need to net two seats for control.
President Joe Biden won Arizona in 2020 by just 0.3 percent. Democrat Katie Hobbs beat Republican nominee Kari Lake in the gubernatorial election by 0.7 percent in 2022.
Inside Elections, the nonpartisan political handicapping outlet, rates the Arizona Senate race a toss-up.
Reprinted with permission from American Independent.