Sixers Give Down Syndrome Patient A Special Place In Their Locker Room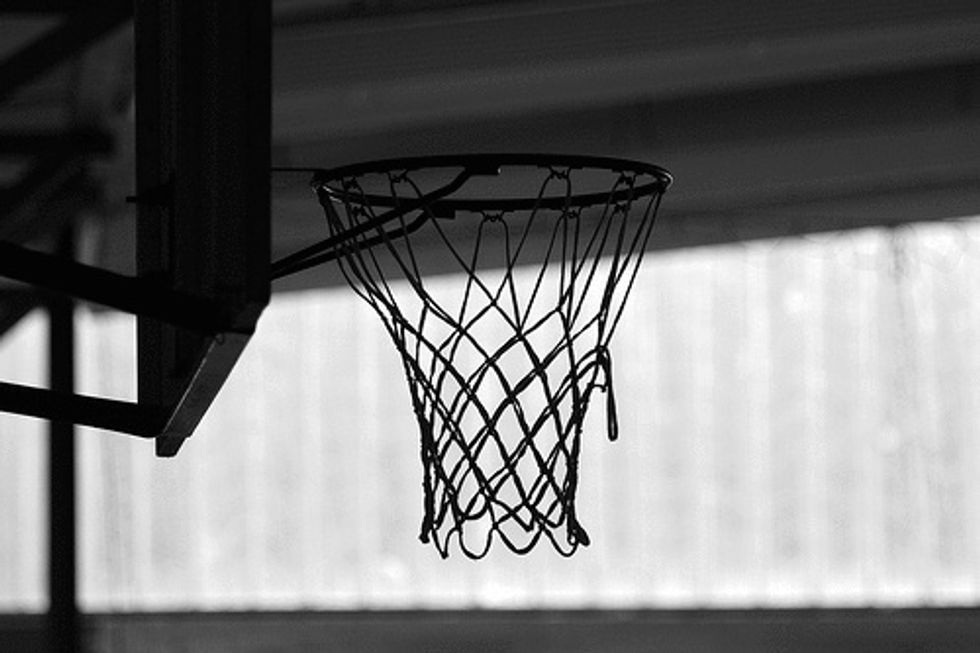 By Bob Cooney, Philadelphia Daily News
PHILADELPHIA — The talk of Thursday's trade deadline will dominate anything surrounding the Philadelphia 76ers for the next couple of days, and that's understandable, since the team is actively seeking to make a move or moves, with players Thaddeus Young, Spencer Hawes and Evan Turner the centerpieces.
But for a time Tuesday night, trades, stats, wins and losses took a backseat to Kevin Grow. The Bensalem, Pennsylvania, senior, who has Down syndrome, has become somewhat of a national star. The manager for his high school varsity for four seasons, Grow played in two games recently, including a 14-point effort in which he drained four three-pointers.
On Monday, Grow, 18, signed a two-day contract with the Sixers ("A brilliant idea by someone," coach Brett Brown said), and he practiced with the team that day. Tuesday night before the Sixers faced the Cleveland Cavaliers, Grow had his own locker, a couple of stalls down from Evan Turner, complete with a No. 33 jersey, sneakers, warmups — the whole getup.
Turner, ever the locker-room jokester, made a comment that last season's No. 33 never wore it (that would be Andrew Bynum). Grow, with TV cameras and players watching, gave a thumbs-up to his parents, Earl and Dorothy, saying, "I feel surprised."
Grow then made his way around the locker room, greeting his new teammates, who took turns making their way over.
"We have to make sure he has to get taped and everything before the game and get him in here and watch some film and stuff," Spencer Hawes said. "It's good fun to have him around. For as much bad that comes out of social media, it's good to see stories like that go viral."
Grow was introduced by public address announcer Matt Cord as the sixth man before the game, stood in line with the players during the national anthem and was honored during the second quarter along with his other teammates, the ones from Bensalem.
Grow had an ever-present grin for the whole evening, and so did the Sixers when they were with him.