Snowden Says Not Represented By Dad Or His Lawyer
@AFP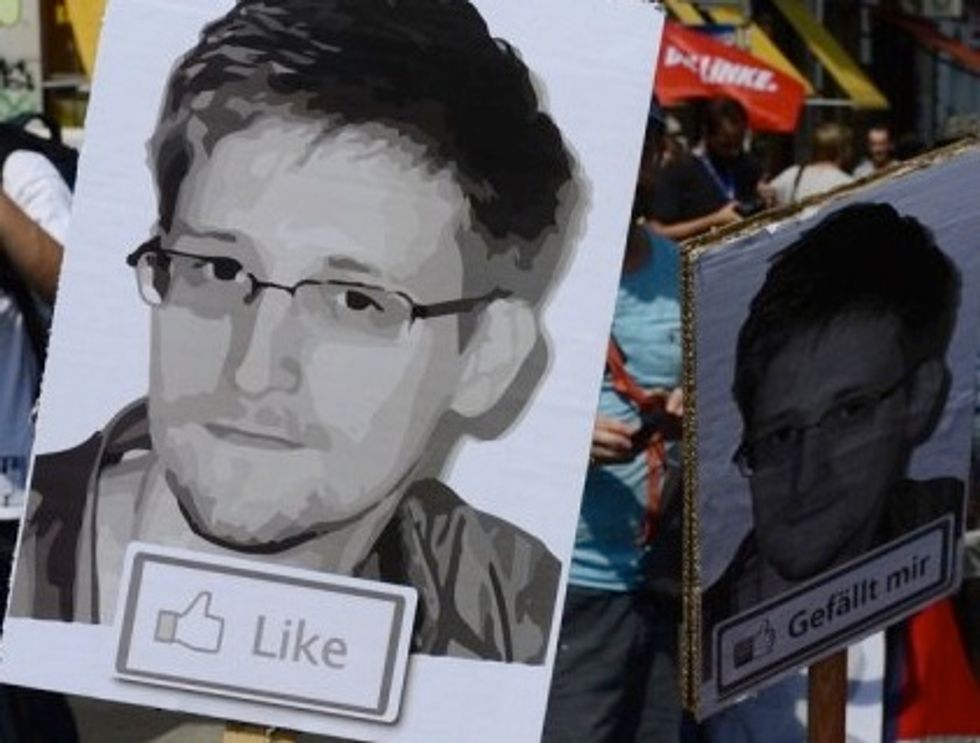 WASHINGTON (AFP) – U.S. intelligence leaker Edward Snowden says neither his father nor his father's attorney speak for him "in any way," according to a statement published Friday by an online news site.
"I would like to correct the record: I've been fortunate to have legal advice from an international team of some of the finest lawyers in the world, and to work with journalists whose integrity and courage are beyond question," Snowden said in a statement to the Huffington Post.
"Neither my father, his lawyer Bruce Fein, nor his wife Mattie Fein represent me in any way."
According to the online news site, Snowden said he issued the statement because "it has come to my attention that news organizations seeking information regarding my current situation have, due to the difficulty in contacting me directly, been misled by individuals associated with my father into printing false claims about my situation."
The 30-year-old former U.S. National Security Agency contractor received asylum in Russia on August 1, after spending more than five weeks stranded in a Moscow airport avoiding extradition to the United States.
Snowden is wanted by Washington on espionage charges linked to his media disclosures about the secret details of US surveillance programs.
On Thursday, Snowden's Russian lawyer Anatoly Kucherena said Snowden and his father Lon had recently chatted via the Internet. Lon Snowden has obtained a Russian visa and is expected to visit his son soon.
"This decision (to contact Edward Snowden) was taken by Lon Snowden independently, contrary to the recommendation of his attorneys," the RIA Novosti news agency quoted Kucherena as saying.
Photo Credit: AFP/John Macdougall