Source: Michael Cohen May Cooperate With Mueller Probe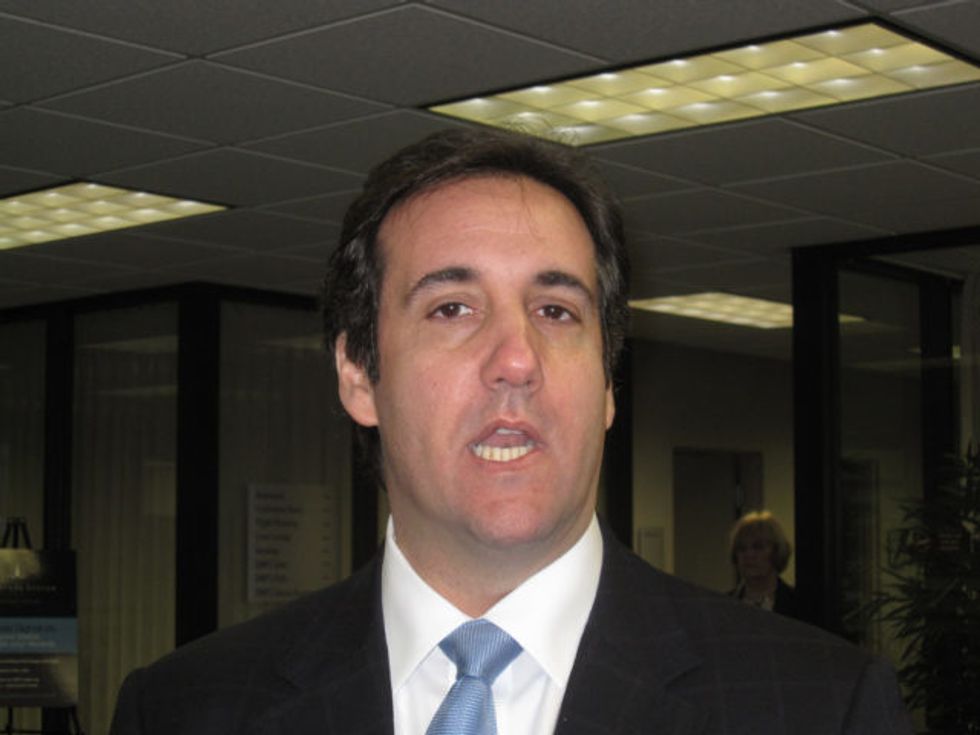 Reprinted with permission from Shareblue.
Trump's former personal attorney and fixer Michael Cohen is 'willing to give' information about Trump to investigators, according to a friend of Cohen.
Speaking to CNN, the source said Cohen is willing to cooperate with special counsel Robert Mueller's investigation by providing information about Trump's business dealings.
"He knows a lot of things about the President and he's not averse to talking in the right situation," Cohen's friend told CNN. "If they want information on Trump, he's willing to give it."
Another friend said Cohen "feels let down by [Trump] and isolated by him."
Cohen, who once said he would take a bullet for Trump, has come under increasing pressure to cooperate over the past several months, as federal investigators began looking into his financial history.
He is currently under investigation for possible bank fraud and campaign finance violations stemming from, among other things, the payment he made to adult film actress Stormy Daniels.
Cohen facilitated the $130,000 payment to Daniels in the weeks before the 2016 election to stop her from talking about her alleged affair with Trump.
However, he failed to report this payment to the Federal Election Commission — and according to records provided by Daniels' attorney Michael Avenatti, Cohen may have been reimbursed for the money by a Putin-linked Russian oligarch.
He was also allegedly involved in a number of shady dealings with executives at the National Enquirer, who reportedly paid off several sources and witnesses to hide embarrassing stories about Trump.
Pressure on Cohen ramped up in April, when the FBI raided his home and offices, seizing some 3.7 million files and hundreds of encrypted messages as part of its investigation.
Not long after the raid, sources close to Trump started expressing concern that Cohen may flip if faced with serious charges. At the time, Politico reported that Trump's inner circle was actively discussing the possibility.
The new report from CNN comes less than a week after ABC News reported that Cohen was splitting from his current legal team and was expected to begin cooperating with investigators in the near future.
As Trump's longtime attorney and fixer, Cohen holds the key to many of Trump's most guarded secrets — but now, it appears that federal investigators may have just cracked the code.
Published with permission of The American Independent.