South Africans Vote, Some Under Heavy Security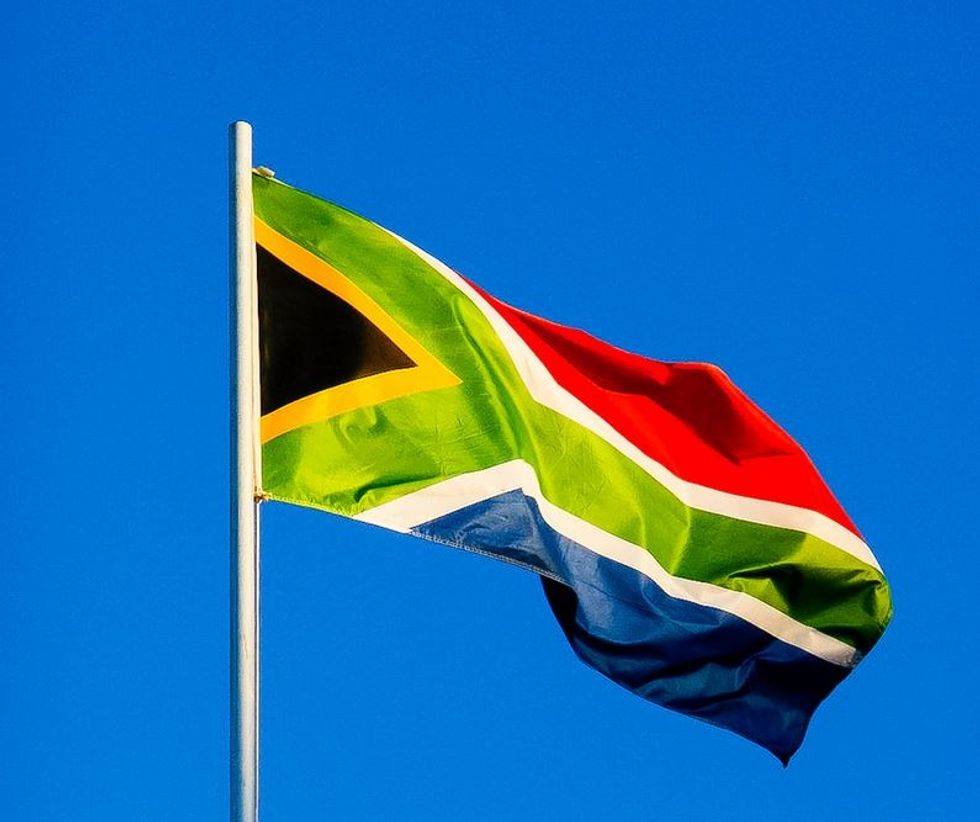 By Robyn Dixon, Los Angeles Times
BEKKERSDAL, South Africa — Hundreds of police and soldiers enforced calm Wednesday as voters lined up in this trash-strewn township southwest of Johannesburg where angry gas-bomb throwing mobs have rioted repeatedly in recent months over lack of government services.
South Africans went to the polls Wednesday to cast ballots in the fifth national election since the first democratic vote brought former President Nelson Mandela to power in 1994 — and the first since the death of the liberation struggle hero in December.
Voters will choose candidates for the national parliament and provincial legislatures. In South Africa, the president is then elected by the lower house of parliament, while provincial premiers are elected by provincial legislatures.
With the African National Congress expected to garner its usual large parliamentary majority, its leader, Jacob Zuma, is considered certain to continue as the nation's president.
Voters, many of them swathed in blankets on a chilly, misty morning, lined up before polling stations opened at 7 a.m. More than 25 million South Africans were registered to vote.
Bekkersdal has been tense in recent months, with violent, rolling protests. Angry residents stoned a team from the governing ANC campaigning in the area in March, then accused police of retaliating by firing live ammunition against them.
ANC voters in Bekkersdal who turned out early to vote Wednesday said they were relieved at the heavy police and army presence. There was unrest in the township on the eve of the vote, with mobs blocking roads, burning tires and torching two Independent Electoral Commission tents, set up as temporary polling stations.
"We're really calling on everyone to be calm," said state Security Minister Siyabonga Cwele, visiting Bekkersdal early Wednesday. "As you can see, there are many people in the queue and people are really keen to vote, even here in Bekkersdal," he said. "We are calling for peace and quiet and to allow people to vote."
Nokulunga Xolwana, 34, said she was relieved that police and soldiers were on hand to ensure voters could get to the polls safely.
"People are fighting other people. It's good to have the army and police here," she said.
But Neliswe Nkopane, 28, holding a toddler on her hip, said the heavy security presence in Bekkersdal left a bad taste in her mouth.

"It's not nice, man," she said. "We are being treated like we're criminals whereas the criminals are out gallivanting around. There was going to be a peaceful election in Bekkersdal, without the army and police. Now it's like we are going back to the apartheid era when soldiers were everywhere."
Zuma and other party leaders cast their votes early Wednesday.
The president predicted good results for the government, which won nearly two-thirds of the vote in the last election, and said voting was the most important thing for citizens to do in a democracy.
"Throughout the country the voting must be as peaceful as it is supposed to be," Zuma said. "I'm very happy, and I think the results will be very good."
Opposition leader Helen Zille of the Democratic Alliance said she hoped her party would increase its share of the vote in all provinces.
"I hope the DA will grow in every single province," she said. "And I hope that we will take one big step closer to being the national government."
Julius Malema of the Economic Freedom Fighters, a radical new left-wing party that calls for nationalization of land and banks, stood in line with ordinary voters, waiting to cast his ballot.
"There's no need for us to be jumping the queues. We belong to these people, and therefore if they queue, we must queue, and we must remind ourselves of past histories," he said, adding that he was running to win. "When you get into a boxing ring, you do not fight to be No. 2. You fight to win."
Xolwana complained that Bekkersdal was filthy, with raw sewage in the streets, no electricity in her shack and rubbish strewn around.
"This place is dirty, and there's no electricity and the roads is not good. The streets are dirty," she said. Despite her unhappiness with government services, she planned to vote for the ANC because she said it had brought some improvements to people's lives.
Nkopane, however, was uncertain about how she would vote, saying she planned to make up her mind at the last moment. She was weighing voting for one of the opposition parties.
"I'm hoping there'll be change," she said, adding that the ANC government "helped me, but it's not enough. When you see them in their big suits and big cars, they can do better."
South African television reported that the ANC hired 17,000 commuter taxis to ferry its supporters to the polls, in a bid to maximize its vote.
Photo: CJ Glynn via Flickr