South Florida Scores Corruption Trifecta In August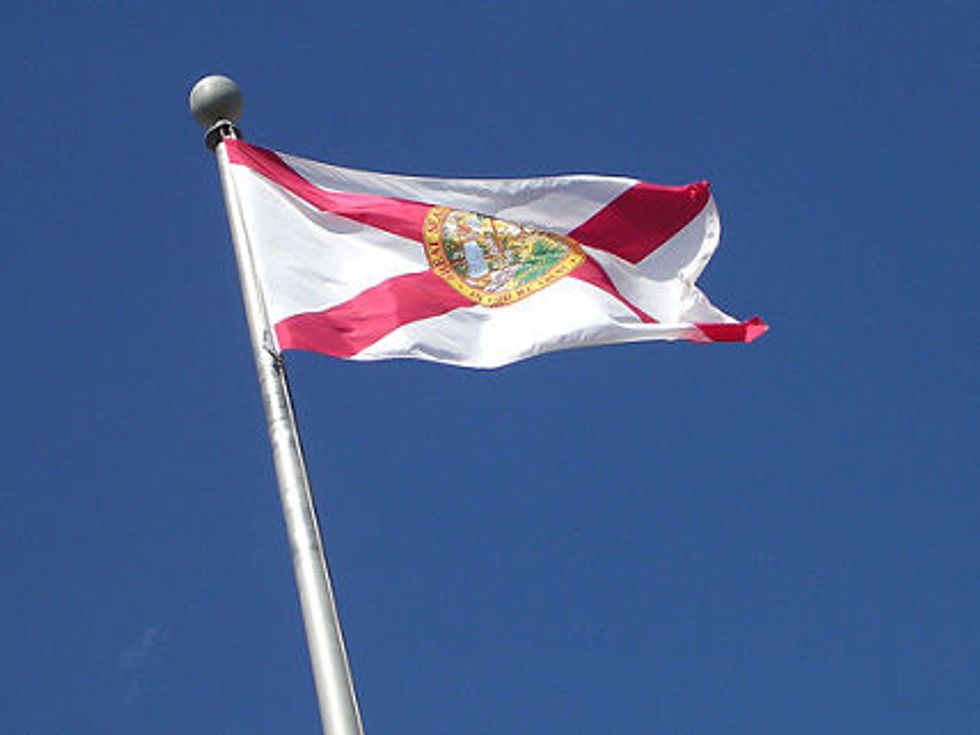 It's a new sleazeball record, even for South Florida: three different mayors busted on corruption charges in 22 days.
That's almost a mayor a week in handcuffs. No other county in the nation can match the pace of corruption being set by Miami-Dade.
Last Wednesday it was Homestead mayor Steve Bateman, currently running for re-election, who got pinched on two felony counts of unlawful compensation and assorted violations of the county's ethics code.
(I'm not joking. There really is an ethics code.)
Bateman was in the shower when cops came knocking. Said his attorney: "He is shocked by having been arrested with no advance notice."
Like what, an engraved invitation? The mayor's antics have kept him in the news for years, and his sketchy business dealings have been well chronicled by The Miami Herald and WFOR-CBS 4.
Bateman is charged with serving as a secret paid "consultant" to a company called Community Health of South Florida, which runs nonprofit health clinics. CHI has a long-pending project in Homestead, and the mayor allegedly offered to "make the wheels turn faster," one employee said.
He got himself a tasty one-year contract for $120,000. Prosecutors say he collected less than half the amount before his arrest.
Here's the heartwarming part. CHI delivers medical services to the poor, but Bateman allegedly had no qualms about overbilling. He spent one hour with Miami-Dade Mayor Carlos Gimenez and his staff, then he invoiced CHI for eight hours.
The confluence of greed and stupidity is a recurring theme in bribery cases, but what distinguishes our wayward politicians is a special brand of blithe and arrogant bumbling.
At least Bateman was aiming for a six-figure payoff, according to the state attorney's office. Usually local pols can be bought much cheaper.
Last March, Sweetwater mayor Manuel Marono and lobbyist Jorge Forte allegedly split a $10,000 cash bribe at a restaurant. The money was tucked in a notebook offered by two FBI agents posing as Chicago businessmen.
Marono, who was busted Aug. 6, allegedly took the money in exchange for promoting federal grant applications that would benefit the "businessmen." U.S. prosecutors say the mayor and lobbyist took a total of $60,000.
Arrested the same day in the same operation was Miami Lakes mayor Michael Pizzi, who also happened to be the town attorney for Medley.
Pizzi allegedly convened with lobbyist Richard Candia in a closet at the Medley Town Hall, where he collected a $3,000 cash kickback in an envelope.
Note to aspiring bribe takers: A closet is too good for any halfwit who sells himself for three lousy grand. He deserves to get paid in a Porta-Potty.
The feds say that Marono, Pizzi and their lobbyist pals had no intention of bringing federal grant money to the citizens of their respective cities. The scam was aimed at fattening their own wallets by tapping the funds of AmeriCorps, a government agency that arranges community service for young people.
In other words, the alleged target of the theft was the American taxpayer.
All three of the busted (and now suspended) mayors say they're innocent. Meanwhile, prosecutors await the customary backstage rodent-fest, the deal cutting and desperate offers to cooperate.
Oh well. Perhaps there's a perfectly logical, legal explanation for why Mayor Bateman in Homestead was secretly taking money from CHI. This would be of great interest to voters, as well as the IRS.
Maybe Mayor Pizzi routinely conducted Miami Lakes city business inside closets, and maybe Mayor Marono thought the $10,000 he and Forte took at the restaurant was just the change on their dinner tab. Undercover recordings and phone taps by federal agents should illuminate the circumstances.
As a rule, elected officials find prison time to be a highly unpleasant experience, and not great for the resume. Given the number of South Florida politicians who have been locked up for bribery over the years (and we've led the country in public corruption cases), you'd think that simple evolution would produce smarter, slicker crooks running for office.
But that isn't happening. They're just as dumb and brazen and careless as ever. Darwin would be fascinated.
This recent trifecta — three mayors nabbed in August — is an impressive milestone, but it can be topped. After all, Miami-Dade has 31 other municipalities.
The question is, are there enough prosecutors?
(Carl Hiaasen is a columnist for the Miami Herald. Readers may write to him at: 1 Herald Plaza, Miami, Fla., 33132.)
Photo: "orangejack" via Flickr.com