Special Counsel Now Looking At Ivanka's Russian Contacts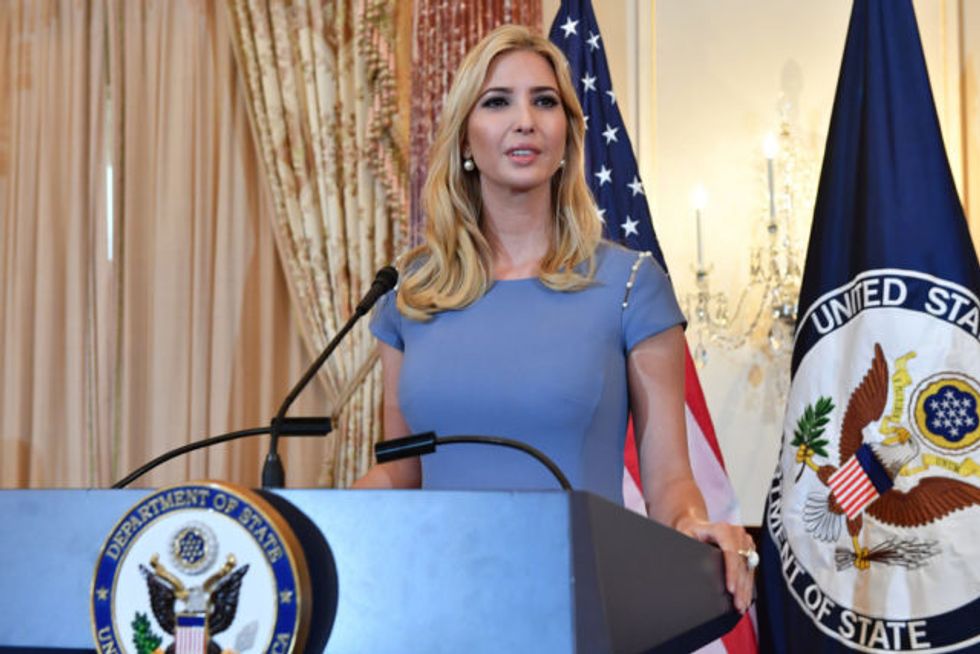 Reprinted with permission from Shareblue.com
Special counsel Robert Mueller's team is reportedly looking into Ivanka Trump's communications with Russian officials who attended the controversial June 2016 Trump Tower meeting.
According to the Los Angeles Times, Ivanka Trump did not take part in the meeting but did have an exchange with a Russian attorney and a Russian-American lobbyist who did attend the meeting.
Now, Mueller's team wants to know more about the first daughter's communication with attorney Natalia Veselnitskaya and lobbyist Rinat Akhmetshin. The exchange reportedly took place as the two were leaving the Trump Tower meeting, which was also attended by Donald Trump Jr., Jared Kushner, and former Trump campaign chairman Paul Manafort. 
The meeting has become a major focus in the ongoing federal investigation since it was revealed that the Russian attorney promised to deliver damaging information about Hillary Clinton to Donald Trump Jr.
Although Trump claims he didn't know about the meeting, many people have questioned how he could have remained in the dark for so long, especially since the meeting was attended by his family members and senior aides. He also reportedly helped his son draft a statement defending himself after the meeting was revealed in a July 2017 New York Times article.
In an excerpt from the explosive new book "Fire and Fury" by Michael Wolff, former White House chief strategist Steve Bannon is quoted as saying that there was "zero" chance that Trump was unaware of the meeting. Bannon also referred to the meeting as "treasonous" and "unpatriotic."
The new focus on Ivanka Trump's communications with the Russian officials who attended the meeting marks the first known time that she has come under scrutiny in the ongoing investigation.
This comes just one day after a statement by Trump's former digital director implicated Eric Trump as a key decision-maker during the campaign — placing far more responsibility on his shoulders for any potential wrongdoing. If the statement is correct, Eric and Ivanka may both find themselves in the midst of the investigation for the first time.
Unfortunately for the Trump children, their father can't buy them out of trouble this time.