Trump White House Counsel, Stephen Miller Appearing Before Select Committee
@Brandi_Buchman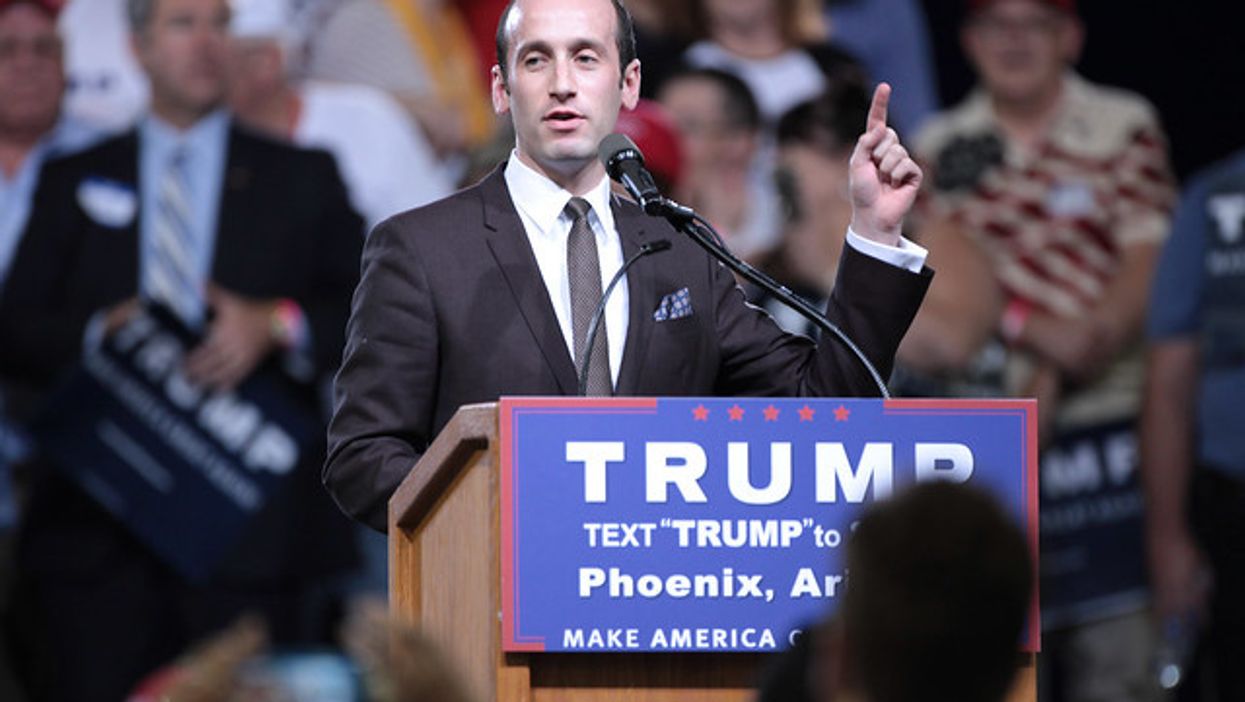 Months after his initial subpoena, former President Donald Trump's senior aide and speechwriter Stephen Miller is reportedly testifying before the January 6 select committee on Thursday.
The select committee is steadily rolling toward what will soon be weeks of public hearings beginning in late May or June. Private depositions, including this one with Miller, however, are still helping investigators tick off any final boxes in a probe that has collected more than 800 interviews behind closed doors.
According to the Associated Press, sources were unclear on whether Miller would appear in person or virtually. A committee spokesperson did not immediately return a request for comment to Daily Kos.
The New York Times reported just 24 hours ago that the committee met with two of Trump's most trusted attorneys, Pat Cipollone and Patrick Philbin, on Wednesday. They were not formally subpoenaed. The attorneys were not under oath nor was their testimony transcribed. They are, however, likely to return, and on those visits, their engagement with the committee could be more formal.
Why the attorneys would meet with the committee this week is also being kept under wraps, but the National Archives on Wednesday did notify the panel it would soon begin transmitting a completely new tranche of records from the Trump White House.
Printed with permission from Dailykos.