Stormy's Lawyer Says Putin Pal Paid $500,000 To Michael Cohen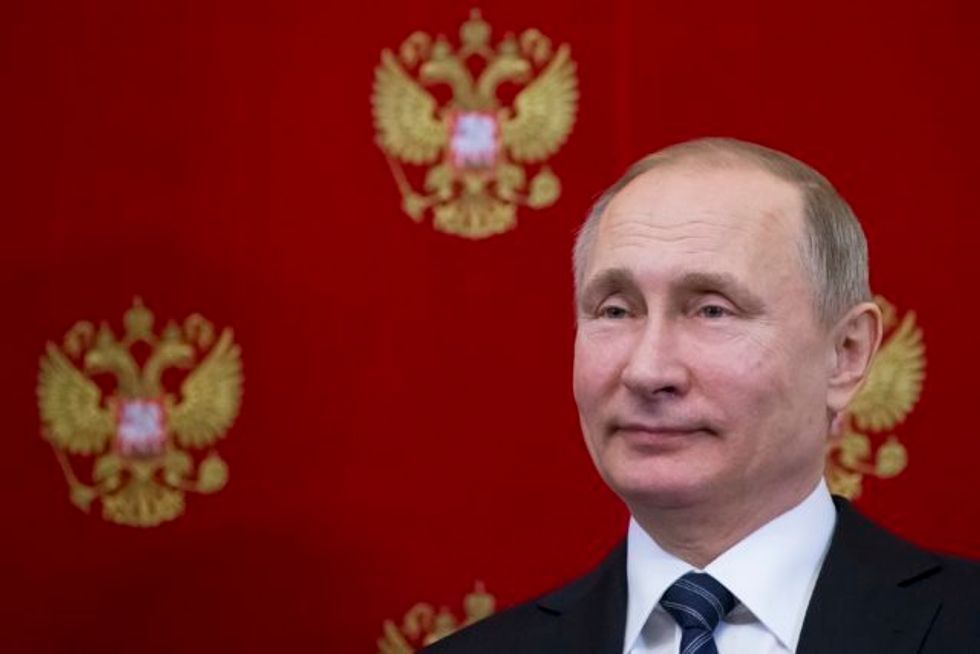 Reprinted with permission from Shareblue.com
Michael Avenatti, lawyer for adult film star Stormy Daniels, released an explosive report Tuesday afternoon alleging that the $130,000 hush money payment to his client made by Michael Cohen may have been reimbursed by a Putin-linked Russian oligarch.
The preliminary report released by Avenatti summarizes the findings of an investigation into Cohen's business and financial dealings over the past several years.
According to the report, Cohen received approximately $500,000 in the months after the 2016 presidential election from Russian oligarch Viktor Vekselberg, who was recently questioned by special counsel Robert Mueller's investigators, and his cousin Andrew Intrater.
Those funds, the report says, might have been used to repay Cohen for the hush money he paid to keep Daniels from talking about her affair with Trump prior to the election:
Mr. Cohen has previously claimed that the source of funds from the $130,000 payment was a home equity line of credit advance conducted on October 26, 2016. This has yet to be confirmed. However, as detailed below, within approximately 75 days of the payment to Ms. Clifford, Mr. Viktor Vekselberg, a Russian Oligarch with close ties to Russian President Vladimir Putin, caused substantial funds to be deposited into the bank account from which Mr. Cohen made the payment. It appears that these funds may have replenished the account following the payment to Ms. Clifford.
Cohen had earlier claimed that the payment came from his own funds, and Trump had said he was unaware it had been made. Then last week, Rudy Giuliani said that Trump had reimbursed Cohen $130,000, which was given to Daniels just weeks before the 2016 election.
The new report includes specific details about the bank account Avenatti says Cohen used to make the payment to Daniels. That account was made in the name of the company Cohen created to transfer the money to Daniels, Essential Consultants, LLC.
According to Avenatti, Vekselberg and Intrater routed eight payments totaling $500,000 to Cohen through a company named Columbus Nova LLC, beginning in January 2017 and continuing until at least August 2017.
Mr.  Cohen  inexplicably  accepted  these  payments  while  he  was the  personal  attorney  to  the  President  and  holding  himself  out at  times  as  employed  by  the  Trump  Organization (with  few  other  clients).

This  was occurring at the same  time  significant  questions  were being raised relating to (a)  the  involvement  of Russia and Vladimir Putin in the 2016 Presidential  Election and (b) the extent of the relationship between Mr. Putin and Mr. Trump.
The New York Times reported on Friday that special counsel Mueller's team questioned Vekselberg as part of the probe into Russian election interference. Vekselberg, who attended Trump's inauguration, was reportedly stopped at a New York-area airport this year and served with a search warrant.
It was not immediately clear what Vekselberg was questioned about, but CNN reported on Tuesday that Mueller asked him about the money paid to Cohen.
Vekselberg has many business and financial ties to the U.S., and was among those who attended a dinner in Russia in December 2015 along with former national security adviser Michael Flynn.
Vekselberg was also one of seven Russia-linked oligarchs recently hit with sanctions by the Treasury Department.
Mueller's focus on Russian oligarchs centers on whether wealthy Russians illegally funneled money, either directly or indirectly, into Trump's campaign or inauguration. Prosecutors are also said to be interested in whether wealthy Russians used American donors — like Intrater — or U.S. companies with political action committees to illegally pour money into the election.
The Washington Post reported that two of Vekselberg's U.S. associates donated a combined total of $1.25 million to Trump's inaugural committee.
Moreover, Mother Jones reported last year that Renova Group formed a partnership with Trump's Commerce Secretary Wilbur Ross to take over the Bank of Cyprus. Congressional Democrats sent Ross a list of questions during his confirmation hearings in February 2017 about his relationship with Vekselberg, but he has failed to answer them.
If this latest report proves to be true, it will be clearest evidence of collusion yet — and the man who was supposed to fix Trump's problems will be the one who brought them all crashing down.