Super Bowl Halftime Show A Big Stage, Even For Music's Biggest Stars
@reuters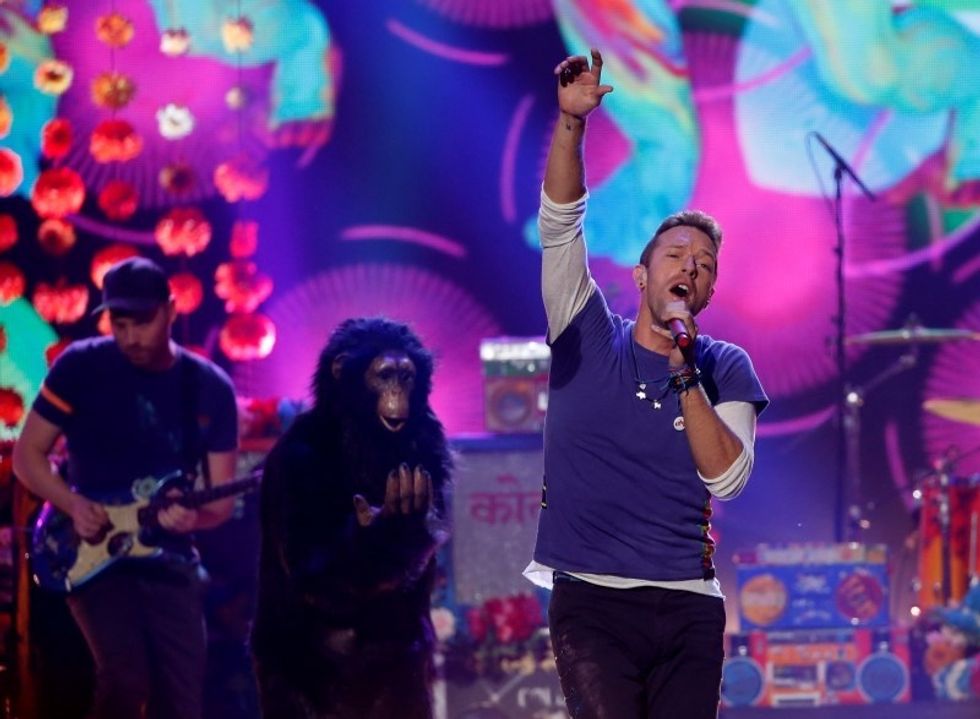 By Piya Sinha-Roy
LOS ANGELES (Reuters) – As Coldplay gears up to take the Super Bowl halftime stage on Sunday, there's a lot at stake – even for a band Rolling Stone deemed "one of the most commercially successful acts of the new millennium."
Upwards of 100 million U.S. viewers are expected to tune in for the intensely choreographed live 15-minute set, more than 50 times the audience of the band's last major tour in 2012, according to figures from concert tracker Pollstar.
"In an incredibly divided and fragmented media environment, the Super Bowl halftime show is absolutely one of the biggest, if not the single biggest way to expose music to an enormous audience," said Brian Hiatt, senior writer at Rolling Stone.
With a third of the U.S. population expected to watch the Carolina Panthers and Denver Broncos battle for the National Football League championship, the Super Bowl offers a rare and coveted opportunity for advertisers and performers alike.
Coldplay, better known for brooding hits such as "Yellow" and "Fix You," takes the halftime stage on the heels of high-octane crowd pleasers Katy Perry, Beyonce and Bruno Mars.
"It's all about the artist and their brand," Keith Caulfield, co-director of Billboard charts, told Reuters.
Coldplay last week announced a U.S. tour and released a new music video featuring Beyonce, who is reportedly joining the halftime show this year after headlining in 2013. Rihanna, who just released a new album, is also reported to be a potential performer.
While there is no definitive way to quantify it, spikes in sales and on social media suggest a significant Super Bowl effect.
Last year, 118 million U.S. viewers tuned in to Perry's pyrotechnics-laden extravaganza featuring a 1,600-pound robotic lion and dancing sharks.
Despite no new album or U.S. tour last year, sales of Perry's existing work surged 92 percent in the week after her performance. YouTube videos of Perry's halftime show racked up views in the millions.
Mars, best known for R&B and funk-infused radio hits such as "Uptown Funk" was one of the lesser-known headliners in 2014.
Mars saw an 82 percent bump in album sales post-performance according to Billboard, and grossed $84 million in concert ticket sales, according to Pollstar.
"There are sports fans who aren't watching the Grammys or American Music Awards and are not familiar with artists as a live spectacle, and maybe they would be interested in seeing them after the Super Bowl," Caulfield said.
(Reporting by Piya Sinha-Roy; Editing by Sara Catania and Leslie Adler)
Photo: Chris Martin  of Coldplay sings "Adventure of a Lifetime" during the 2015 American Music Awards in Los Angeles, California November 22, 2015.  REUTERS/Mario Anzuoni