Supreme Court Keeps Guns Away From Those Guilty Of Domestic Violence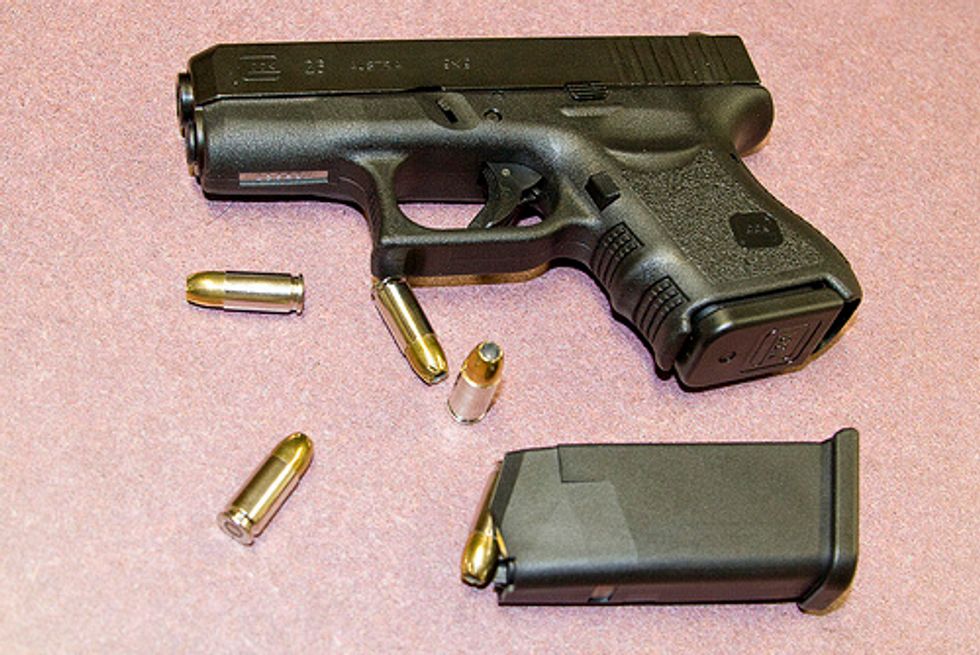 By David G. Savage, Tribune Washington Bureau
WASHINGTON — The Supreme Court on Wednesday strengthened a federal law that bars anyone convicted of domestic violence from possessing a gun.
In a 9-0 decision, the Supreme Court said the ban extended to anyone who had pleaded guilty to at least a misdemeanor charge of domestic violence, even in cases in which there was no proof of violent acts or physical injury.
The ruling overturns decisions in several regions, including the 9th U.S. Circuit Court of Appeals in California, which had said the ban applied only to convictions that involved a "violent use of force."
At issue was a 1996 law in which Congress expanded an existing ban that applied to anyone convicted of a felony in a domestic violence case to include misdemeanor convictions.
"Domestic violence is not merely a type of 'violence,'" said Justice Sonia Sotomayor. "It is term of art encompassing acts that one might not characterize as 'violent' in a non-domestic context." It includes acts such as "pushing, grabbing, shoving, slapping and hitting," she said.
Sotomayor said Congress acted in 1996 to "close a loophole" in the law and to try to keep guns out of homes that had experienced domestic violence.
The decision in U.S. vs. Castleman restores the illegal gun possession charges against a Tennessee man who had pleaded guilty in 2001 to causing "bodily injury" to the mother of his child.
In 2008, James Castleman was charged with violating federal gun laws when he was caught with firearms.
But a federal judge and the 6th U.S. Circuit Court of Appeals dismissed the charges because there was no proof he had "violent contact with the victim."
Gun control advocates praised the Supreme Court's decision.
It "is an important victory for women, children and families across the country who will continue to be protected by strong, sensible federal laws that keep domestic violence abusers from obtaining guns," said Jonathan Lowy, a lawyer for the Brady Center to Prevent Gun Violence. "It is a telling indictment of the gun lobby's extremism that not a single justice agreed with its call to explode a gaping hole in the law that would have enabled wife-beaters to buy and possess guns in many states."
Citing Justice Department data, Sotomayor said the nation "witnesses more than a million acts of domestic violence, and hundreds of deaths from domestic violence, each year."
The Second Amendment, which provides Americans with the right to bear arms, was not at issue in the case.
Rob Bixby via Flickr.com