Survey: Same-Sex Marriage Has Big Support Among Some Religious Groups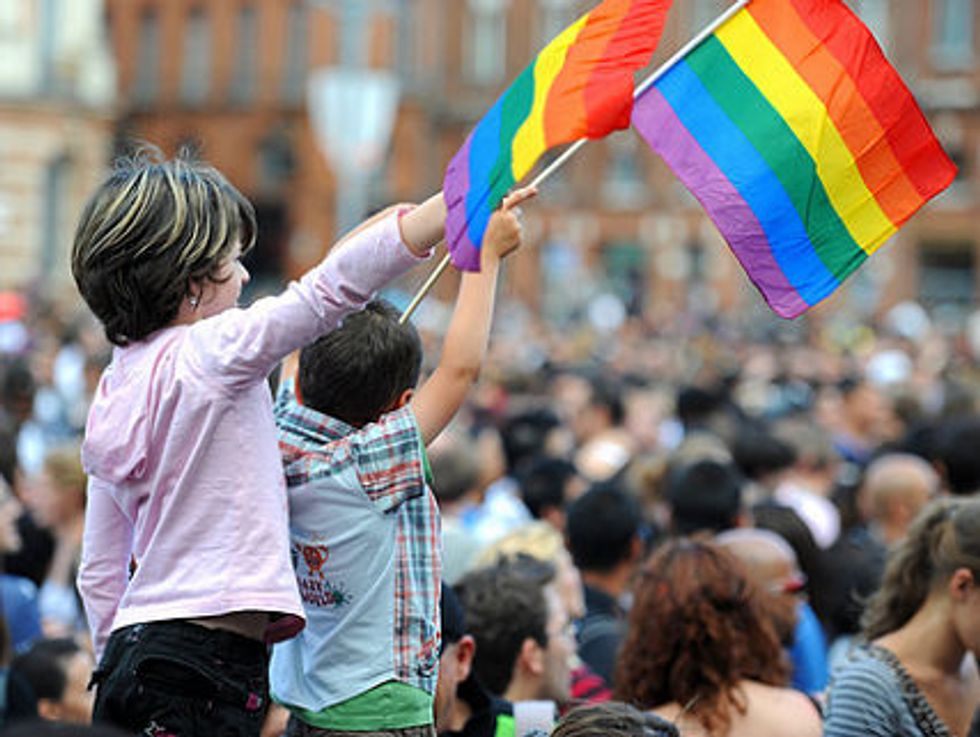 By Michael Muskal, Los Angeles Times
As officials in Arizona and the rest of the nation continue to wrestle with the legal and legislative issues connected to same-sex marriage, a new poll shows that support for allowing gays to marry has rapidly increased since such unions first became legal more than a decade ago, with inroads made even among the religious, once a bastion of opposition.
About 53 percent of the random sample of 4,509 Americans surveyed by the nonpartisan Public Religion Research Institute said they supported same-sex marriage, up from 32 percent in 2003, when Massachusetts became the first state to legalize it. The poll, released Wednesday, was carried out between Nov. 12 and Dec. 18, 2013, by telephone and has a margin of error of 1.7 percentage points, the group said.
Currently, 17 states and the District of Columbia allow same-sex marriages, but a variety of court suits involving states such as Utah, Virginia, Michigan and Oklahoma, are working their way through the legal system. The question of state bans on same-sex marriage is expected to reach the U.S. Supreme Court in coming years.
In addition, related issues are also gaining wide attention in the political system. For example, Arizona Gov. Jan Brewer is expected to decide shortly whether to veto legislation that would allow business owners to argue that their religious beliefs force them to deny service to gay customers.
Although most religious groups have opposed same-sex marriage on theological grounds, the current poll found that their members have different views. Majorities of Jewish, 83 percent, white mainline Protestants, 62 percent, white Catholics, 58 percent, and Latino Catholics, 56 percent, said they support gay marriage.
About 73 percent of those who have no religious affiliation said they supported gay marriage.
Latino Protestants are almost evenly split on the issue, with 46 percent supporting gay marriage and 49 percent opposing it. About 59 percent of black Protestants and 69 percent white evangelical Protestants said they opposed same-sex marriage.
According to the poll, 70 percent of millennials, those between 18 to 33 years old, said they agree that religious groups are alienating young people by being too judgmental about gay and lesbian issues. Nearly one-third of millennials who left their childhood religion to become unaffiliated say negative teachings about or negative treatment of gay or lesbian people were either a somewhat (17 percent) or very (14 percent) important factor in their decision to leave, the poll found.
"While many churches and people in the pews have been moving away from their opposition to LGBT rights over the last decade, this new research provides further evidence that negative teachings on this issue have hurt churches' ability to attract and retain young people," the institute's CEO, Robert P. Jones, stated. "Nearly one-third of millennials who left their childhood religion say unfavorable church teachings about or treatment of gay and lesbian people played a significant role in their decision to head for the exit."
Photo: Guillame Paumier/Flickr