Syria's Chemical Arms May Be Shipped Abroad: Kerry
@AFP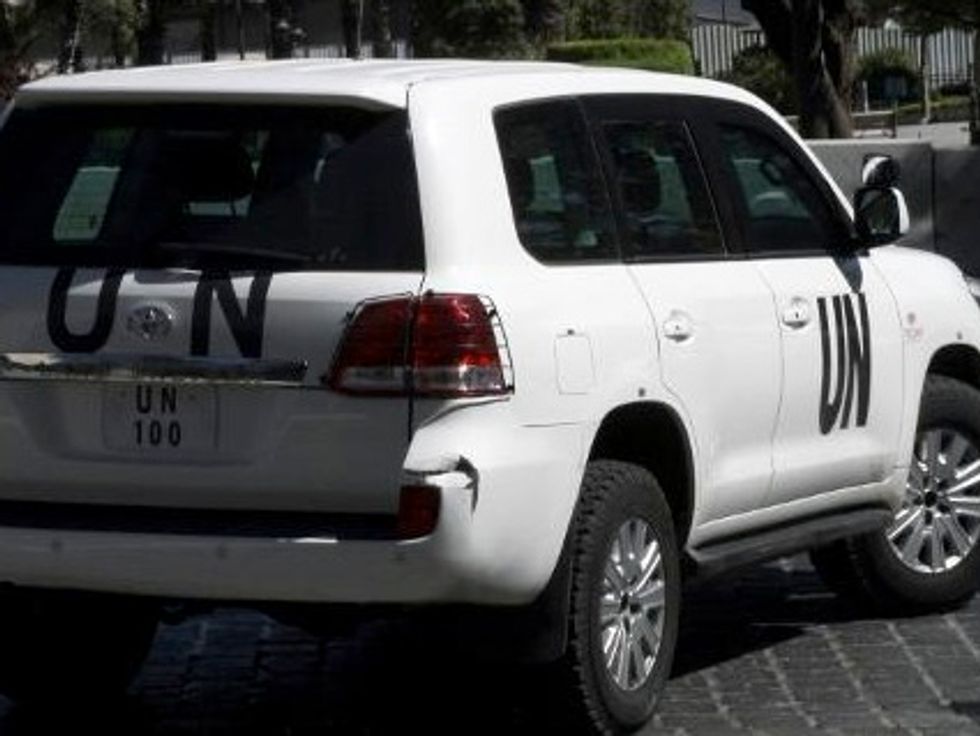 Washington (AFP) – Syria's chemical weapons stockpile could be shipped out of the country to be safely destroyed elsewhere, U.S. Secretary of State John Kerry said Thursday.
The top U.S. diplomat commented as the world's chemical weapons watchdog said it had completed nearly half of its inspections of Syrian sites where such arms are stored.
Kerry also insisted that the fact that Syrian President Bashar al-Assad was working with the international community to rein in his stock would not help him stay in power and did not signify he had regained legitimacy.
"The fact is that these weapons can be removed whether Assad is there or not there because we know the locations, the locations have been declared, the locations are being secured," Kerry told National Public Radio.
"And my hope is that much of this material will be moved as rapidly (as) possibly into one location, and hopefully on a ship, and removed from the region."
He did not go into details and such an operation is likely to prove technically challenging, as well as incredibly risky.
Indeed, the Chemical Weapons Convention actually bars countries from transporting their stockpiles to other nations.
But under United Nations resolution 2118 adopted last month by Security Council member states were authorized to help transport the chemical weapons stockpiles so they could be destroyed in "the soonest and safest manner."
The Organization for the Prohibition of Chemical Weapons is working on a tight schedule set by the resolution to eliminate Syria's chemical weapons by the first half of 2014.
It has now checked 11 out of 20 sites declared by the Assad regime, and its inspectors are making "good progress" in rendering the locations "inoperable."
"We have done nearly 50 percent of the verification work of the facilities that have been declared to us," Malik Ellahi, a political advisor on Syria for the OPCW, said in The Hague.
The United Nations and the OPCW, which last week was awarded the Nobel Peace Prize, currently have about 60 experts working in Syria.
Kerry on Thursday also announced he would travel to London next week for talks with the supporters of the Syrian opposition, as momentum appears to be slowly building towards peace talks next month in Geneva.
AFP Photo/Jiang Tieying