T-Mobile Execs Booked Trump's Hotel As Company Sought Merger Approval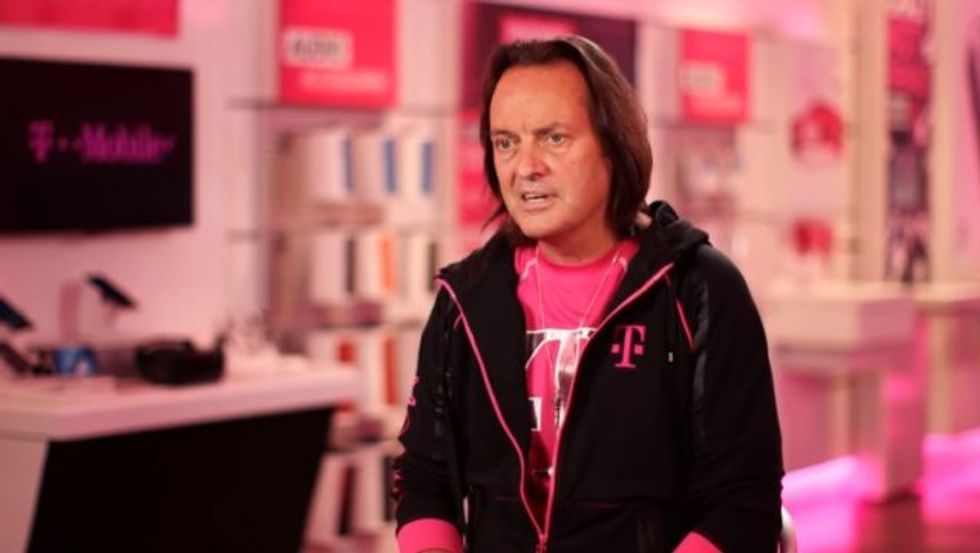 Reprinted with permission from Shareblue.
T-Mobile executives may have taken advantage of Trump's obvious corruption by booking stays at his Washington, D.C. hotel at the same time as the company sought the Trump administration's approval of its massive merger.
The Washington Post reports that, all told, nine T-Mobile executives paid at least $300 per night to stay at least 38 nights in Trump's hotel. Those 38 visits were listed on a special "VIP Arrivals" list alerting staff to the presence of elite guests, so the actual number of stays could have been higher.
The surge of bookings came just as T-Mobile started pursuing a merger with Sprint valued at $26 billion. If the merger went through, the combined companies would have over 127 million customers and reduce the number of major wireless competitors from four to three.
Such a massive deal requires federal approval, which is where the Trump hotel bookings start to look very suspicious. When companies like T-Mobile do business with Trump's hotel, it can be a direct means of bribing him when they need regulatory help from the federal government.
Trump personally makes money off of his hotel, since he has refused to follow tradition and put his assets in a blind trust or sell them off after assuming the presidency. This causes numerous conflicts of interest, and the American public can never be sure if Trump is making a decision for the country or for his pocketbook.
Despite his previous criticism of Trump, T-Mobile CEO John Legere was spotted in the lobby of Trump's hotel, chatting with former Trump campaign manager and adviser Corey Lewandowski.
Lewandowski, who is now a lobbyist, has been hired as an adviser for the T-Mobile merger.
Sheila Krumholz, executive director of the Center for Responsive Politics, told the Post that this shady behavior is "disturbing" and a way of "currying favor" with Trump and his administration.
The hotel has become a hub of corruption since Trump took over the presidency, with businesses, foreign governments, and Republican campaigns pouring in to book its rooms and ballrooms. The money spent finds its way into Trump's bank account, and may influence the governing decisions he makes.
The new chairman of the House Oversight Committee, Elijah Cummings, recently asserted that Trump is making "a lot of money" off of the presidency using methods like this.
Republicans looked the other way from these corrupt practices when they were in the majority — but that's changing now that Democrats in charge.
Trump's corruption is on display for the world to see. It's no wonder that some might try to take advantage of the chance to get away with bribing an American president for private financial benefit.
IMAGE: T-Mobile CEO John Legere has stayed at Trump hotels.
Published with permission of The American Independent.