Target CEO Steinhafel Is Out; Interim Leaders Tapped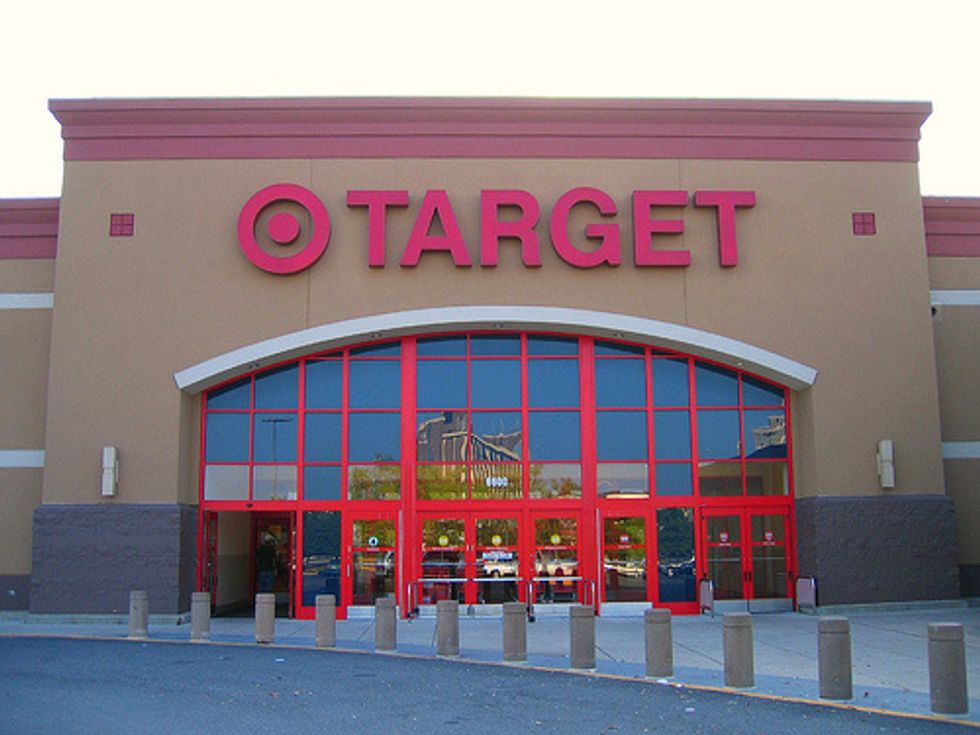 By Janet Moore and Paul Walsh, Star Tribune (Minneapolis)
MINNEAPOLIS — Now that Target Corp. Chief Executive Gregg Steinhafel has stepped down, several analysts say the Minneapolis-based retail giant may look outside its own executive suite for a new leader.
"Longer-term, this provides the company with an opportunity to bring a fresh set of eyes to the franchise," Matt Nemer, analyst at Wells Fargo, said in a report Monday.
The nation's second-biggest retailer has never been led by someone from the outside.
Early Monday, Target's board of directors issued a statement announcing that, after "extensive discussions," it is the "right time for new leadership."
Steinhafel, a 35-year Target veteran who led the discounter out of the recession but into a series of missteps that climaxed with one of the largest data breaches in U.S. corporate history, said in his own statement Monday that he resigned.
Beyond the data breach, Target faced ongoing issues with its foray into Canada and execution of its online strategy.
The board hired Korn Ferry, a recruitment firm, to assist in the search for a new leader.
Wells Fargo's Nemer said hiring Korn Ferry "sends a strong message that the company is in a position to act quickly and will focus on external candidates." He speculated that an ideal candidate would be one with a strong merchandising background, given Target's cheap-chic reputation. Among the potential candidates is Glenn Murphy, current CEO of Gap Inc., or "perhaps a senior executive from a leading department-store chain would fit the bill."
Nemer didn't rule out a number of senior executives at retail behemoth Wal-Mart that were passed over for the CEO job there, including Bill Simon, head of Wal-Mart U.S.
Meanwhile, as Target engages in its search, John Mulligan, its chief financial officer, was appointed interim CEO while the board conducts a search for a new permanent leader. Roxanne Austin, a member of Target's board who leads a private investment and consulting firm, was appointed interim chair.
In a letter posted on the company's website, Steinhafel wrote it was an "honor and privilege to lead this great brand."
He added, "Target has also faced its share of difficulties, from the worst recession in our lifetime, to a high-profile proxy contest and, most recently, a slow start in Canada and the 2013 data breach. Despite these challenges, our team has committed to doing right by our guests and driving our business forward."
In quickly issued notes, several analysts called Steinhafel's exit "abrupt." Just last week, Steinhafel had scheduled a May 30 meeting with investors and analysts in New York.
Target shares reached a new high last year under Steinhafel's leadership and the company's continued profitability stood out in a retail sector that has struggled to emerge from the 2008-09 recession. But in the past year, Target's revenue fell, its profits missed expectations and its expansion in Canada was executed poorly. On top of that, the data breach in early December exposed the information of tens of millions of Target customers to cyberthieves.
"It appears to me that the data breach was the last straw in a string of recent missteps by the company, and the board recognized that it needed to make a change," said Joshua Hill, a senior portfolio manager for Minneapolis-based Windsor Financial Group, a longtime Target stock holder. "Over the course of the next few years, we expect the company will continue to make steps in earning back its customers' trust and financial results should improve."
The Target board said in a statement that Steinhafel "held himself personally accountable" for the data breach "and pledged that Target would emerge a better company." Steinhafel will stay on to advise the company during the transition and while Target remains the subject of multiple investigations and dozens of lawsuits.
"The board is deeply grateful to Gregg for his significant contributions and outstanding service throughout his notable 35-year career with the company," the company statement said.
A career Target employee, the 59-year-old Steinhafel started as a merchandise trainee in 1979 and progressed through merchandising and operations positions before being named president of Target in 1999.
He was named CEO in May 2008 and chairman in February 2009, succeeding Robert Ulrich.
Photo: J.Reed via Flickr