Texas Debate: Watch O'Rourke Smoke Cruz On Trump
@FAWFULFAN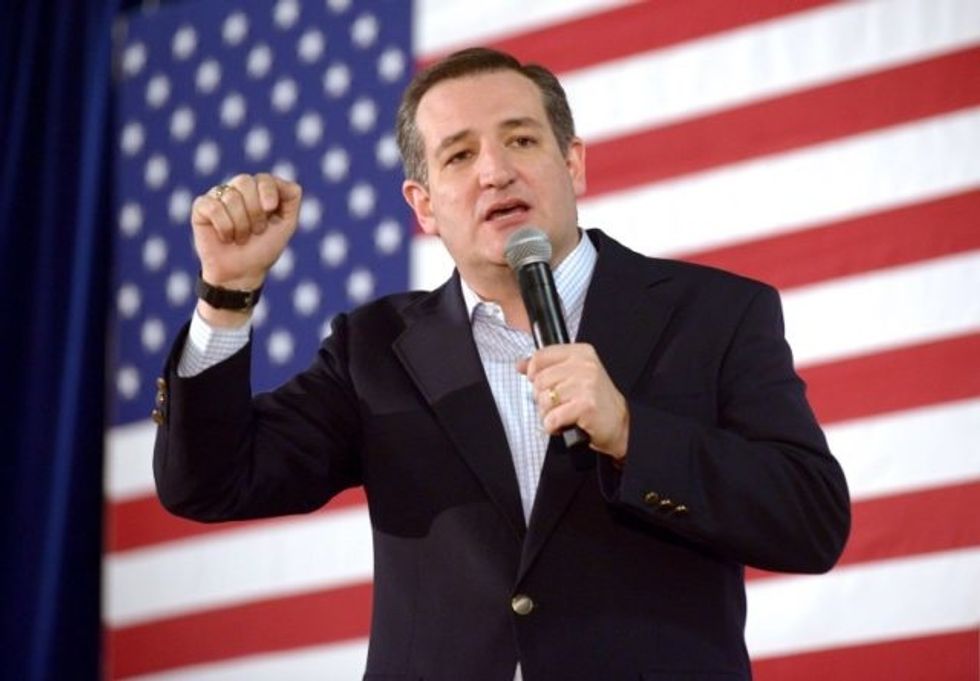 Reprinted with permission from AlterNet.
At the first Texas Senate debate at Southern Methodist University in Dallas, Sen. Ted Cruz and Rep. Beto O'Rourke clashed on a number of issues, from guns to health care to the fate of the federal judiciary.
But on one question in particular, Cruz tried to answer for his humiliating about-face on President Donald Trump.
"Senator Cruz, the last time you stood for election was in 2016," said the moderator. "You were the runner up in the Republican primary for president, you ran against then New York businessman Donald Trump. Donald Trump, as you remember, dubbed you 'Lyin' Ted.' He took swipes at your wife and father. You, in turn, called him a 'pathological liar.' Quite frankly, there were so many insults between the two of you, it would take the rest of this show to go through them all. But now that he's president, you guys have become friendly to the point where you praised him in TIME Magazine. How do you respond to critics who say that as it relates to President Trump, you've lost your dignity?"
SPONSORED
"Well, there is no doubt 2016 was an election unlike any other," Cruz said. "After the election in 2016, I faced a choice. Donald Trump had been elected president, and we had an opportunity, an opportunity to do something extraordinary. I made a conscious choice to do the job I've been elected to do, which is to represent 28 million Texans. I've got a responsibility, which is to fight for every person here and every person in this state."
"I could have chosen to make it about myself, to be selfish and say, you know what, my feelings are hurt, so I'm going to take my marbles and go home," he said. "But I think that would have been not doing the job I was elected to, and every single day in the Senate, it has been my job to fight for jobs, jobs, jobs, and to fight for 28 million Texans. I've done that, and if the people of Texas re-elect me I will continue to fight each and every day for jobs and economic opportunity for Texans."
When it was O'Rourke's turn to respond, however, he laid bare the emptiness of these words.
"Farmers and ranchers that I meet all across this state, as I visit each one of the 254 counties of Texas, wonder where their junior senator is," said O'Rourke. "As this president enters trade wars, and imposes tariffs that are going to hurt no state more than Texas, average citizens from both parties and independents alike wonder where our junior senator is. When you have a president who may or may not have tried to collude with Russia in 2016, but to quote the conservative columnist George Will, 'On that stage in Helsinki as he defended Vladimir Putin instead of the United States of America, that was collusion in action.'"
"Listen," O'Rourke went on to Cruz, "If the president attacks you personally, your wife, your father, how you respond is your business. But when the president attacks our institutions of this country, allows a foreign power to invade our democracy, that is our business. We need a U.S. senator who will stand up to this president. We must work with him, where we can. But ensure that 242 years into this audacious experiment, that we are still a nation of laws, and not one of men."
With that reply, O'Rourke revealed that Cruz had missed a deeper point within the question.
The spat Cruz had with Trump in the 2016 primary, and the way Cruz capitulated almost immediately after, was not just a matter of whether Cruz had the principles to stand up for himself or his family. It was a test of whether Cruz had the principles to stand up for his country. And as Trump has dismantled the norms of office, from politically motivated firings of civil servants to attacking the free press to rolling over for Russia to refusing to condemn overt racism and neo-Nazism in Charlottesville, Cruz has sat contentedly by and voted for the Trump agenda, without concern for the long term damage to our country.
Cruz may like to think he picked Texans over himself in siding with Trump. O'Rourke speaks for millions who do not see it that way.
Matthew Chapman is a video game designer, science fiction author, and political reporter from Austin, TX. Follow him on Twitter @fawfulfan.