Thai Junta Chief Defends Constitution; Questions Democracy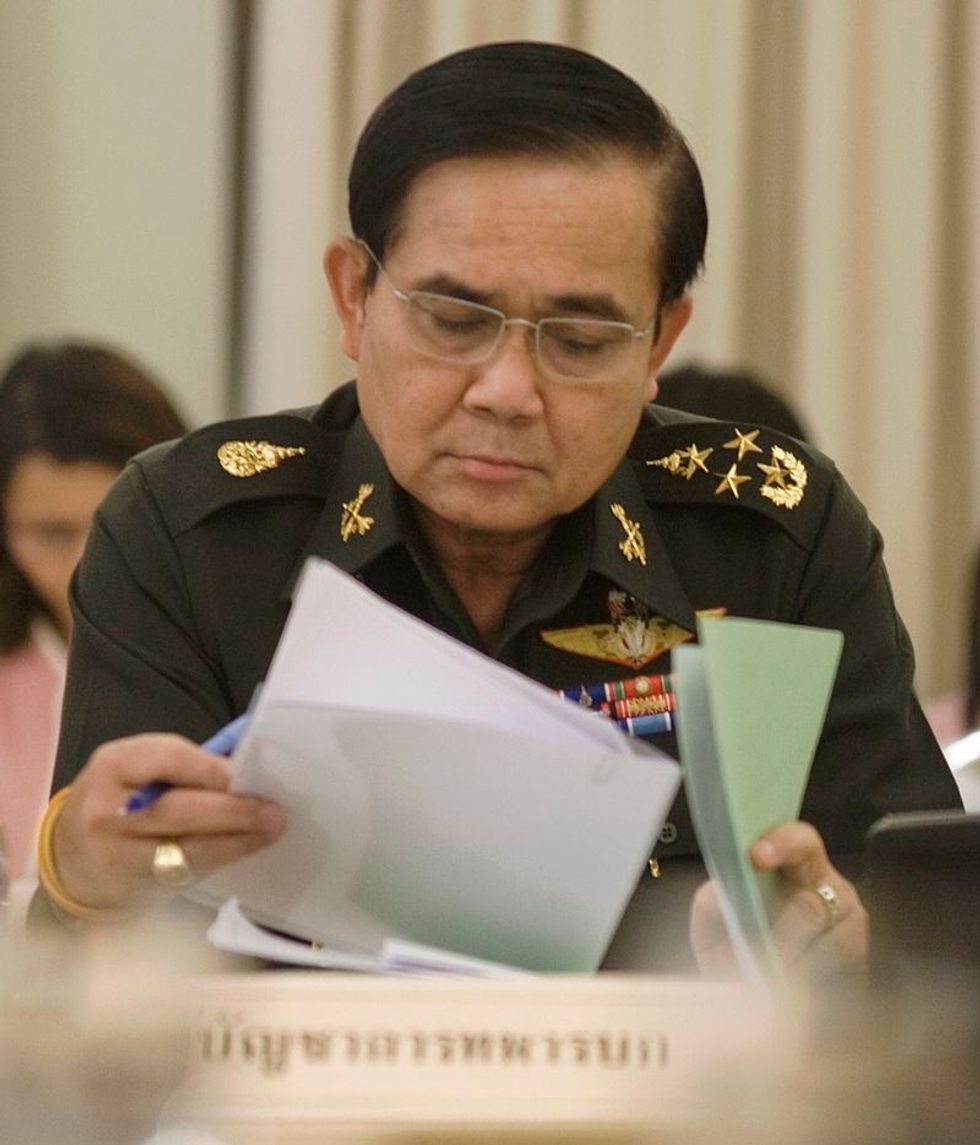 dpa
BANGKOK — Thailand's junta chief, Prayuth Chan-ocha, on Friday defended an interim constitution put in place earlier this week.
Critics have been quick to raise concerns about specific articles that increase the regime's unchecked authority, including giving it veto powers and the ability to enact laws and decrees outside the constitutional framework.
"As long as power is used for good, there is no need to worry," Prayuth told the nation in his weekly televised address.
He went on to question a widespread desire for democracy, when he said it had demonstrably failed.
Prayuth pointed out that the country is currently at peace, in contrast to civil unrest and protests that marred the nation when a democracy existed.
"Nevertheless, the junta will continue to work towards democracy," he added.
The general also stressed that no human rights would be violated in dealing with refugees from Myanmar.
The junta had earlier stated that they would begin repatriating Burmese refugees who had been living in Thailand for the past three decades.
Photo via WikiCommons
Interested in world news? Sign up for our daily email newsletter!