'The Butler' Serves Up U.S. Civil Rights History
@AFP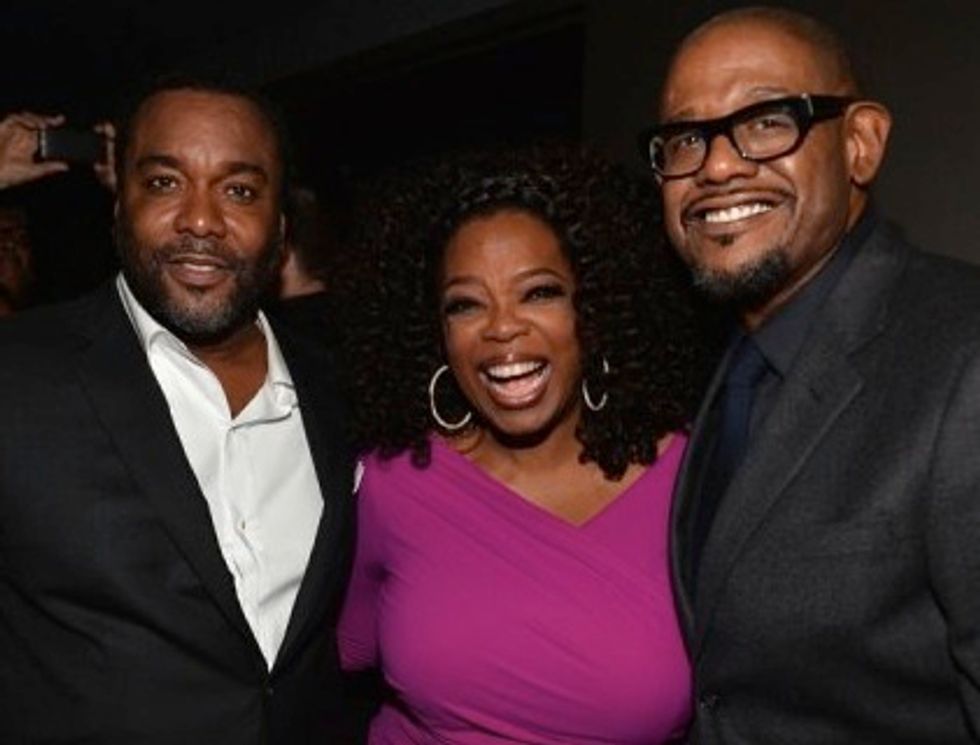 LOS ANGELES (AFP) – Spanning more than 50 years of history and a series of presidents, "The Butler" spotlights the U.S. civil rights struggle through the life and career of a White House servant.
Inspired by Eugene Allen, who held the post for 34 years, the film hits North American theaters Friday and is already seen as a serious contender for the Oscars.
Director Lee Daniels, known for "Precious" and "The Paperboy," used Allen's persona to create a character called Cecil Gaines, played by Forest Whitaker.
Through Gaines, viewers are taken from cotton fields in segregationist Georgia to the election of Barack Obama as America's first black president in 2008.
Allen died in 2010 at the age of 90.
From segregation and the Freedom Riders to Martin Luther King and the Black Panther Party, the film deals with major aspects of the civil rights movement at the risk of touching on them only superficially.
Still, the film succeeds in anchoring its message in its solid cast of characters.
There's not only Cecil but also his wife Gloria, personified by talk show queen Oprah Winfrey.
Then there are sons Louis (David Oyelowo) and Charlie (Elijah Kelley). The two are polar opposites, with one a radical activist and the other enlisting to fight in the Vietnam War.
"There's something that's not said, which is: Why don't these stories get told more?" Whitaker recently told the New York Times.
"Sometimes people are afraid to look at the face of what's going on. So the fact of the matter is that many of these social issues are still being addressed," he added.
In the same interview, Winfrey — who last appeared on the big screen in Jonathan Demme's 1998 "Beloved" — recalled that actress Viola Davis was taken to task for playing a domestic in "The Help" (2011) by other blacks.
"Why do you have to tell that story? Why do we have to keep being maids?" Winfrey said.
"Because it happened, and none of us would be here were it not for them. My mother was a maid, my grandmother was a maid, her mother was a maid."
Nominated for an Academy Award for best supporting actress in 1986 for "The Color Purple," Winfrey stood her ground vis a vis Daniels, in particular over a scene that follows the assassination of president John F. Kennedy.
"He had her being such a bitch that I said, 'Lee, I lived through the assassination,'" Winfrey told the Times.
"I go: 'You young buck, the assassination did to this country what 9/11 did to this country. The country was in mourning, and so she would have to have some empathy.'"
Produced by the Weinstein brothers — who walked away with five Oscars for "The Artist — "The Butler" also appears poised to pick up a number of prizes.
The Hollywood rumor mill is already hinting at an Oscar nomination for either Winfrey or Whitaker, who took home a statuette for his portrayal of dictator Idi Amin in "The Last King of Scotland."
"The Butler" also features big names in secondary roles, including Mariah Carey, Lenny Kravitz, Robin Williams, Vanessa Redgrave, John Cusack, Liev Schreiber and Jane Fonda, who slips into the role of former first lady Nancy Reagan.
Photo Credit: AFP/Alberto E. Rodriguez