The Cases Against Nancy Pelosi Don't Hold Up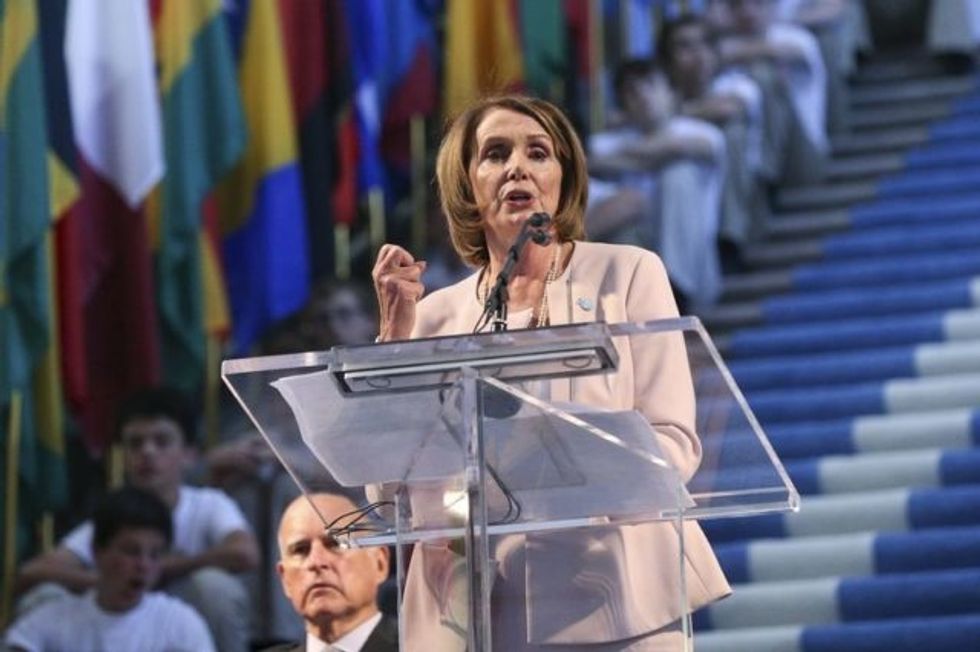 Reprinted with permission from Creators.
For loyal Democrats, it must be painful to realize that so much of the criticism of your party turns out to be true. No better Democrat ever drew a breath than the late congressman from Arizona and presidential candidate Mo Udall, who candidly observed, "When Democrats organize a firing squad, they form a circle."
Think about it. The Democratic Party just won the 2018 midterm elections by both the biggest popular victory ever recorded — now approaching 9 million votes nationally — and a U.S. vote superiority close to four times greater percentage-wise than Hillary Clinton's national margin in 2016, when she outpolled Donald Trump. Democratic House leader Nancy Pelosi — who, according to a Wall Street Journal study, was the target of more than 136,500 Republican-funded negative TV commercials in this campaign (far surpassing the number run against President Trump) — was the face of her party, which captured the House majority and took at least 38 House seats from the Republicans. Imagine how publicly unpopular the dyspeptic Republican Senate leader, Mitch McConnell, would be if 100,000 TV attack ads had been run against him.
So snatching defeat from the jaws of the victory, a small — and getting smaller by the hour — band of dissident House Democrats announced to the nation that the most urgent priority for the majority Democrats, now that voters have chosen them to be the constitutional check and balance on this controversial president, is to fire Pelosi as the party's leader and make sure that the former speaker of the House will not be the next speaker of the House.
This is not a movement backing some charismatic House Democrat brimming with ideas and a record of legislative accomplishment. No, these anybody-but-Pelosi Democrats have been unable to identify any alternative candidate. Presumably, the Democratic mutineers' antagonism toward Pelosi would not include their backing — when the full House votes in the first week of January to elect a new speaker — Pelosi's only known challenger, the minority House leader, Republican Kevin McCarthy of California.
One recurring criticism of Pelosi is that she is not good on television. Of course, the same could be said about two legendary House speakers since World War II, Tip O'Neill and Sam Rayburn. When I think of "good on television," I think of Steve Harvey of "Family Feud," James Corden of "Carpool Karaoke" or Roseanne Barr of recent and fond video memory. All three are exceptionally talented, but I could not imagine any of them possessing the courage, the wisdom or the skill to lead the opposition to a popular president's launching a disastrous U.S. war in Iraq or to pass — for the first and only time in the nation's history — national health care legislation as Pelosi did.
Another knock on Pelosi is that she is too old — a criticism that chooses to ignore her truly exceptional energy, which regularly wears out younger colleagues and even younger staffers. It is not just ageist to knock a mother of five for raising all her children through high school before running, at 47, for public office. It is also ahistorical to overlook the leadership and greatness of "Der Alte," West Germany's Konrad Adenauer, and the "British Bulldog" himself, Winston Churchill — when both men led their nations when they were older than is Pelosi today.
Let's be blunt: There is no Democratic case against Nancy Pelosi other than that in certain races — because Republicans had run unanswered TV smear campaigns against her — she became a political inconvenience for a few Democratic candidates to distance themselves from. It's time for Democrats to admit that openly and to re-elect, for the good of the country and the party, the best speaker any of them have ever served with.
To find out more about Mark Shields and read his past columns, visit the Creators Syndicate webpage at www.creators.com.