The Latest Evidence Of Romney's Health Care Flip-Flop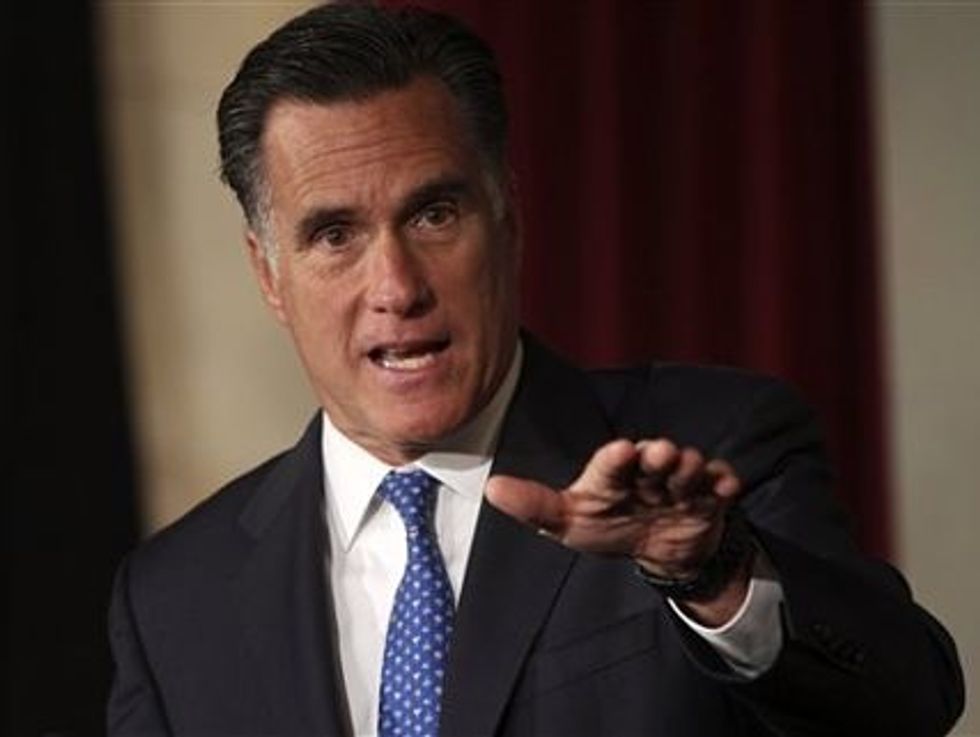 A new Wall Street Journal report is the latest reminder that Mitt Romney was once a strong supporter of the same health care policies that he now campaigns to repeal.
Although the Romney administration famously removed all emails and hard drives from the governor's office on its way out, the Journal was able to obtain a collection of the administration's internal emails through a public records request. The emails show that Romney was intimately involved in the passage of Massachusetts' health care law, and that he was a strident supporter of the controversial individual mandate.
"We must have an individual mandate for any plan to work," Tim Murphy, Romney's health secretary, wrote to the governor on February 16, 2006. He added that the Democratic health care proposal was unclear on this point.
In another email, Romney himself uses the exact same logic that supporters of President Obama's health care law have used to defend the individual mandate.
"Either the individual pays or the taxpayers pay. A free ride on government is not libertarian," Romney wrote in a draft of what would later become an op-ed in the Wall Street Journal. "An uninsured libertarian might counter that he could refuse the free care, but under law, that is impossible—and inhumane."
Another email shows that Romney's aides even considered a plan to publicly shame employers that didn't offer insurance by publishing their names in the Boston Globe.
"I know the dems hate this, but we can also [throw] back in the Gov's original notion of having some sort of 'public disclosure' of employers who promote a culture of uninsurance," wrote key Romney adviser Cindy Gillespie on February 13, 2006. "The Globe would love it and it would keep the issue of the uninsured front and center."
It should come as no surprise that Romney's administration strongly supported the mandate; after all, he has said on camera that "I like mandates" and that mandates represent the "ultimate conservatism." Still, they serve as a helpful reminder that the individual mandate was once championed by conservatives, not decried as socialism.
Furthermore, the emails underscore the point that Romney cannot talk about his crowning achievement as governor. Given that his time at Bain Capital and his economic record as Massachusetts governor have been easy targets for attack, Romney would certainly love to talk up his role in creating a law that — as he claimed in an April 12, 2006 email — would help "hundreds of thousands of people…have healthier and happier lives."
Unfortunately for Romney, the right wing fringe doesn't seem interested in any health care reform aside from "let him die!" So Romney will continue to call for the repeal of Obamacare, and voters will continue to wonder how his Republican colleagues in Congress plan to replace it.