The Truth Behind Chicago's Violence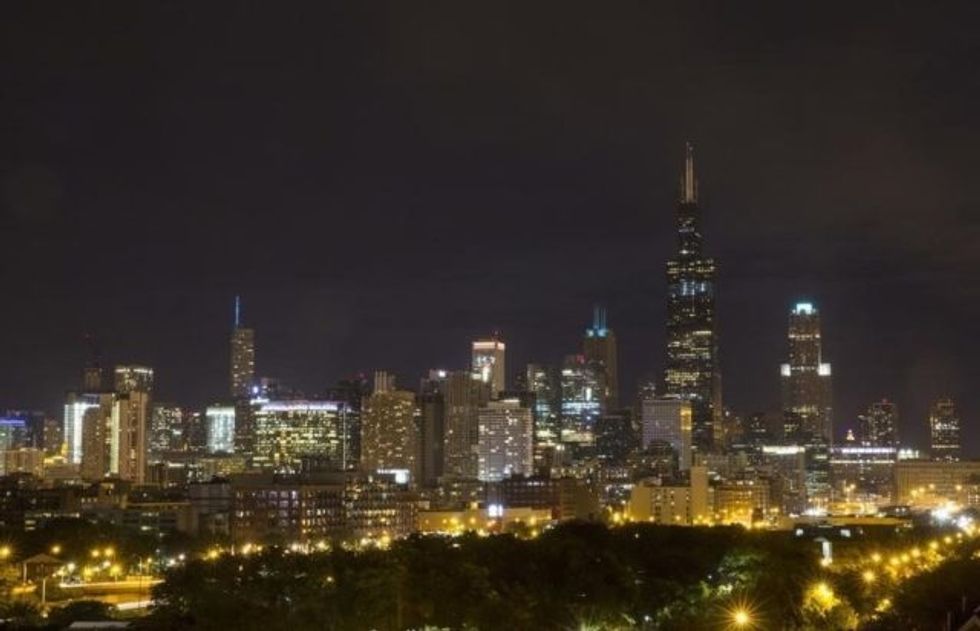 Reprinted with permission from Creators.
The bloodletting in Chicago last weekend, with 74 people shot, 12 fatally, was enough to horrify even locals, who are relatively inured to chronic slaughter at the hands of gun-wielding felons. "Unbelievable," said state Rep. La Shawn Ford, a black Chicago Democrat who went so far as to call on President Donald Trump for help.
The shock was also evident beyond Chicago. Rudy Giuliani blamed Democrats in general and Mayor Rahm Emanuel in particular. The mayor's legacy, he tweeted, is "more murders in his city than ever before." Everywhere, there was agreement that the city's mayhem is out of control and in urgent need of measures to contain it.
But don't believe the hype. There are not, in fact, more murders in Chicago than ever before. The number of homicides peaked at 920 in 1991. The death toll last year was 674 — and that was down 15 percent from 2016. This year, even with the latest frenzy of shootings, the number of homicides is 25 percent lower than it was at this point in 2017.
These are real signs of progress, however tardy and insufficient. If this year's trajectory holds, it would mean some 280 fewer people dying violently this year than just two years ago. Another year on this trend line would put the city about where it was in 2013 — when the number of homicides hit the lowest level in 48 years.
Contrary to popular myth, cynically promoted by Trump and other outside critics, Chicago is not an exceptionally dangerous city. In terms of violent crime, it is less afflicted than a number of large cities, including St. Louis, Baltimore and New Orleans.
Republicans blame unbroken Democratic control of Chicago for its mayhem. But partisan coloration is an unreliable indicator of crime patterns. Of the 10 states with the highest rates of violence, seven voted for Trump. Los Angeles, whose homicide rate is enviably low, has had only Democratic mayors since 2001.
It's easy to blame the mayor for the persistent bloodshed — and former police Superintendent Garry McCarthy, who is running against Emanuel in the February election, does not pass up the opportunity. McCarthy headed the Chicago Police Department from 2011 to 2015, and he claims credit for the improvement that occurred in that period.
But he was also in charge of Chicago police when an officer shot and killed 17-year-old Laquan McDonald — a gross overreaction that police labored to cover up. The spike in murders began just after the release of dashcam video showing the victim walking away from police before being riddled with bullets. The revelation, which contradicted official accounts, sparked public outrage, particularly among African-Americans.
One problem in Chicago is the dismally low number of homicides that police are able to solve — about 1 in 6. But the department's poor reputation among many of the people most at risk discourages the sort of cooperation from citizens that cops need to catch the killers.
The city's record of failing to discipline officers who resort to unjustified lethal force is corrosive. Last year, WBEZ reported that since 2007, the city's Independent Police Review Authority had "investigated police shootings that have killed at least 130 people and injured 285 others" — and "found officers at fault in just two of those cases, both off-duty" incidents.
The Chicago Reporter provided additional evidence. "From 2012 to 2015, the city spent more than $263 million on settlements, judgments and outside legal counsel for police misconduct," it found. If police want more help from the communities they serve, this is not the way to get it.
Despite these failures, the decline in homicides suggests that the city and the department are doing something right. But what that might be is hard to determine with any confidence.
The fight against crime can't be restricted to more or better policing. Chicago's crime problem is concentrated in a small number of poor, blighted, mostly African-American neighborhoods. Those areas owe their plight largely to a sordid history of systemic, deliberate racial discrimination and violence, endemic poverty, and official neglect over decades.
The conditions that breed rampant crime in parts of Chicago came about not by accident but by policy. The recent attention shows that people here and elsewhere care about the violence. Do they care about fixing the causes?
Steve Chapman blogs at http://www.chicagotribune.com/news/opinion/chapman. Follow him on Twitter @SteveChapman13 or at https://www.facebook.com/stevechapman13. To find out more about Steve Chapman and read features by other Creators Syndicate writers and cartoonists, visit the Creators Syndicate website at www.creators.com.