To Spite Obama, Trump Allows Hunters To Kill Bear Cubs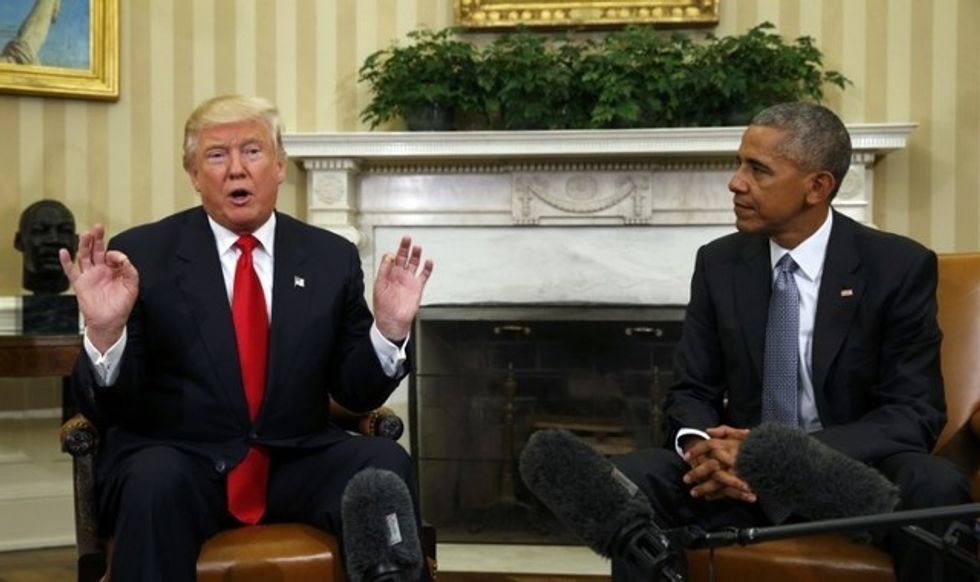 Reprinted with permission from Shareblue.com
Trump never seems to tire of attacking President Obama's legacy. In the latest example of his reckless jealousy, his administration wants to make it easier for hunters to kill brown bears and their cubs.
In 2015, the Obama administration put rules in place that protected these animals from a hunting method that wildlife activists and conservationists consider cruel.
The prohibition prevented hunters from baiting bears and cubs on public lands in Alaska with bacon and donuts so they can be shot for sport. Now, the Trump administration is in the process of repealing it. It's also pushing for hunters to have the ability to use spotlights while hunting down the outgunned animals.
The National Park Service, which falls under the jurisdiction of the Department of Interior and Secretary Ryan Zinke, posted a public notice about the intended change.
"Under the proposed changes, hunters would also be allowed to hunt black bears with dogs, kill wolves and pups in their dens, and use motor boats to shoot swimming caribou," CBS News reports.
A 2016 poll showed that Alaskans opposed these hunting practices, with 63 percent voicing opposition to killing animals and their cubs and pups in their dens.
But Trump's jealousy of Obama apparently takes precedence for him over the lives of baby animals. He has systematically pushed to undo Obama's policies and take aim at his achievements. Most recently, this manifested with Trump's decision to pull out of the Iran nuclear deal.
Not that Trump could be expected to care much about animals, anyway. His sons, Donald Jr. and Eric, infamously posed with dead exotic animals killed during a big game hunting trip.
Kitty Block, acting president and CEO of the Humane Society of the United States, blasted the Trump administration's move. The "worst and most appalling hunting practices" would be back in play if Trump has his way, she declared.
Further, she warned that the proposal "is unlawful because it conflicts with clear statutory directives from Congress that the National Park Service must conserve and protect wildlife in national preserves."
Trump has repeatedly demonstrated that one of his core motivations in the presidency is an assault on the Obama record. With the most recent initiative from his Interior Department, defenseless animals and their even more vulnerable babies are the latest casualties of his obsession.