#EndorseThis: Trevor Noah Dramatizes The Terrors Of Trumpcare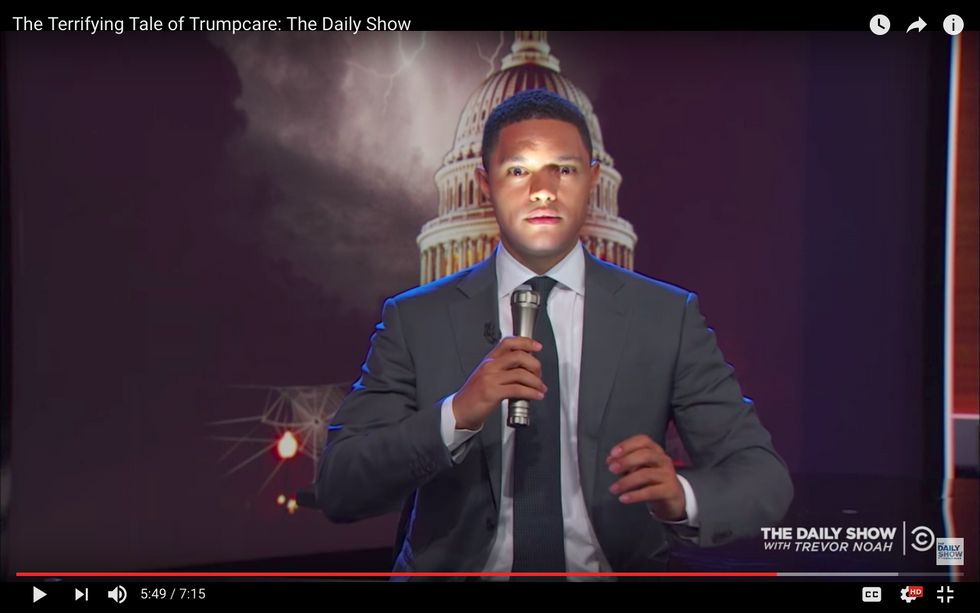 To Trevor Noah, the Senate Republicans' insistence on hiding their Trumpcare bill is reminiscent of a teenage boy hiding to masturbate. "What are you doing in there?!" demands America, banging on the Senate door. "Nothing!" cries an excited Majority Leader Mitch McConnell as he finishes off Medicaid.
It's a raunchy metaphor, but the Republicans have earned such unrestrained derision — and the Daily Show host delivers. In fact as Noah explains, Congressional Republicans deployed the most shameless lies to frighten voters away from the Affordable Care Act, inventing "death panels" and "health insurance for illegal aliens." Now he shows how Democrats could use the same scare tactics to make Americans even angrier about the mysteries of Trumpcare.