Trump Aide Blocks Photograph Of Demonstrator At Rally
@FAWFULFAN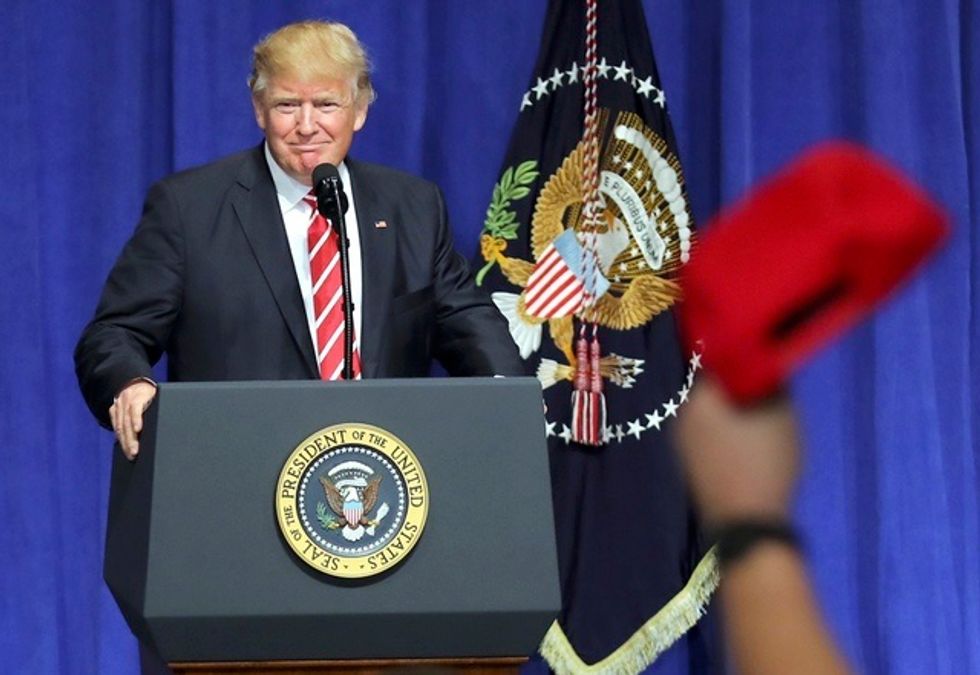 On Thursday night, at a campaign rally in Evansville, Indiana, one of President Donald Trump's aides physically blocked the camera lens of a photographer trying to capture a demonstrator.
The image of the aide blocking the camera was itself capture by Associated Press photojournalist Evan Vucci, who posted it to his Instagram account:
Trump's campaign rally in Indiana was held for the benefit of GOP Senate candidate Mike Braun, who is challenging incumbent Democratic Sen. Joe Donnelly.
In a stunning lack of awareness, shortly after this incident, Trump proclaimed to the crowd, "We as a country cannot tolerate political censorship! We are not going to let them control what we see!" — likely a reference to his ongoing conspiracy theory that Google is silencing search results about his presidency.
Trump has shown repeated hostility to the media, frequently calling journalists the "enemy of the people." A recent poll suggests that a plurality of 43 percent of Republicans would support giving Trump "the authority to close news outlets engaged in bad behavior."
Matthew Chapman is a video game designer, science fiction author, and political reporter from Austin, TX. Follow him on Twitter @fawfulfan.