Trump Billed Taxpayers $14M For Four Trips To Mar-a-Lago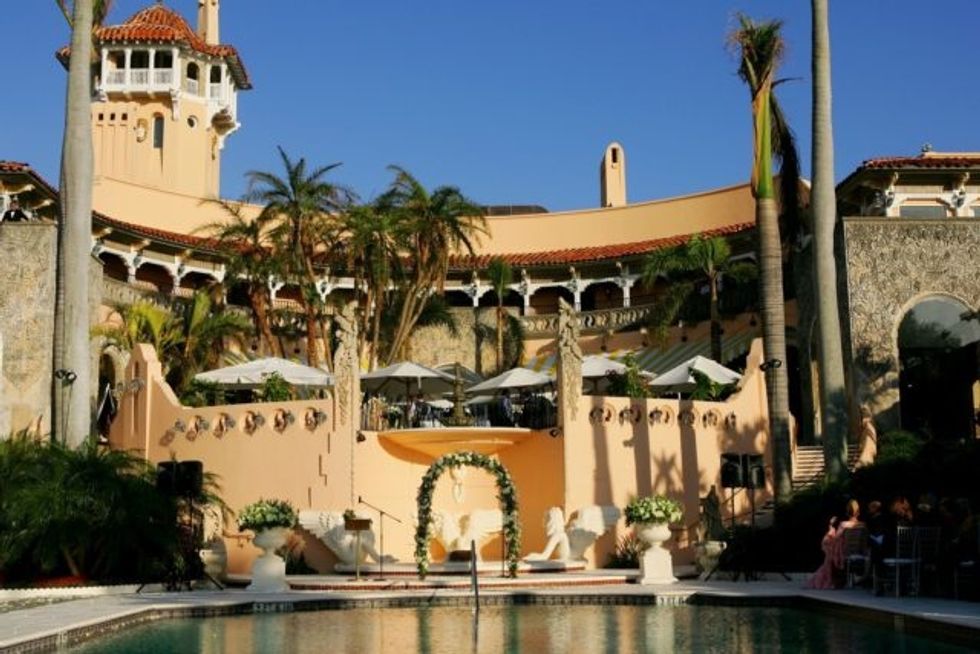 Reprinted with permission from Shareblue.
Trump spent nearly $14 million of taxpayer funds on just four lavish trips to his luxury Mar-a-Lago resort, a new report from the Government Accountability Office (GAO) has revealed.
The nonpartisan government watchdog reported that $13.6 million was spent for Trump to travel to the property over four weeks in February and March 2017, soon after he was first inaugurated. Since some costs were classified, even that very high dollar amount is incomplete.
Government aircrafts and boats accounted for $10.6 million, while the remaining $3 million was for the costs of transporting, lodging and feeding government personnel on the trip. The Department of Defense picked up the tab for $8.4 million, while Homeland Security spent over $5 million.
$18,000 was spent to transport then-Attorney General Jeff Sessions to the resort to meet with Trump. In total $29,000 was spent by the State and Justice Departments to transport Cabinet officials and staff to the resort as well.
The GAO report does not include expenses incurred by local law enforcement, which often has to dole out overtime pay for officers deployed to assist Trump.
The report also reveals that taxpayers spent $396,000 protecting Trump's sons Eric and Donald Trump Jr. when they made three international trips in 2017.
Trump has made 78 visits to Mar-a-Lago from the day he assumed office through December of 2018, according to the New York Times. If the other trips have come with similar costs, that could mean taxpayers have spent hundreds of millions of dollars on Trump's luxury getaways — to a property that Trump himself owns.
Trump has personally made money from these trips, since he owns Mar-a-Lago and has refused to put his holdings in a blind trust or sell them off. $60,000 of the expenses were paid out to Mar-a-Lago.
Trump recently whined that the presidency has limited his ability to make money. But in reality, he's been using his public office to line his own pockets ever since the beginning.
The properties and businesses Trump still owns — including resorts like Mar-a-Lago, but especially the Trump International Hotel in Washington, D.C. — have become a magnet for grift. Anyone who wants a favor from the U.S. government knows they can basically bribe Trump by staying at his hotel or holding events there.
And sometimes this grift comes at taxpayer expense. Previous reporting has also shown that the public paid $32,000 to protect Donald Jr. on a trip to India that brought in $15 million in sales for the Trump family.
The new GAO report shows yet another way that Trump has spent his time in office living high on the hog while making America foot the bill.
Published with permission of The American Independent.