Trump Blames Victims For Mass Murder In Synagogue
@KailiJoy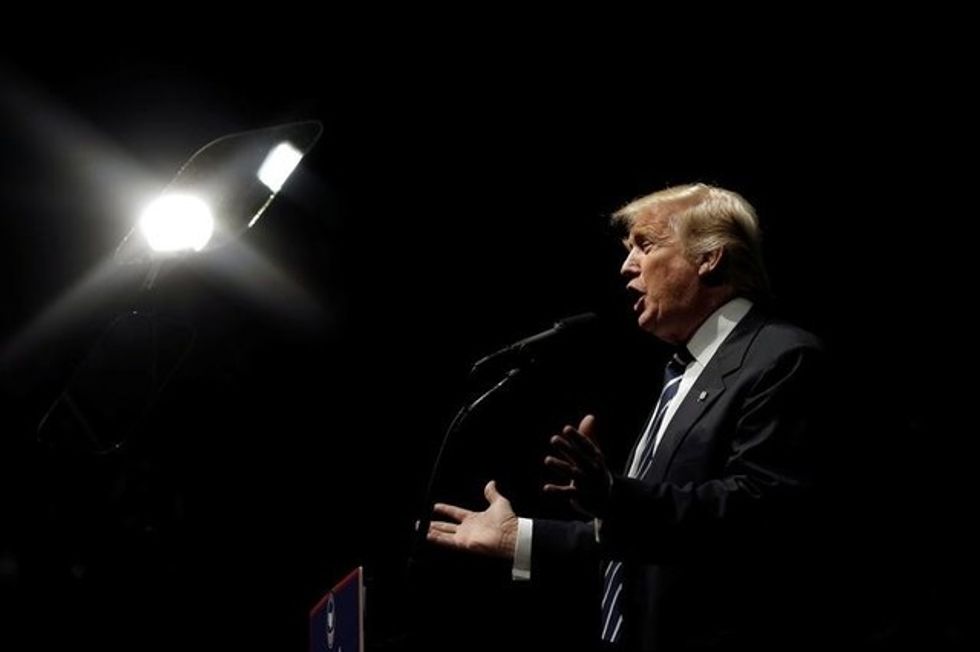 Reprinted with permission from Shareblue.
At least four people were shot dead, and several others injured, in a Pittsburgh synagogue Saturday morning, by a man reported to have said, "All Jews must die."
The suspect, 48-year-old Robert Bowers, was taken into custody.
The shooting occurred during the weekly Shabbat service at the Tree of Life Synagogue, which would have been full of congregants at the time.
Trump's response to the tragic mass shooting? They should have had "protection."
"If they had protection inside, the results would have been far better," Trump said. "This is a dispute that will always exist, I suspect, but if they had some kind of a protection inside the temple, maybe it could have been a very much different situation. They didn't."
Anti-Semitism has been on the rise in America since Trump took office, and he has repeatedly given a nod and a wink of approval to that kind of hate. In 2017, he called the rioting Nazis in Charlottesville "very fine people."
Recently, he has taken to criticizing "globalists" in his speeches and at rallies — a word used to signify and slur Jews. He has also attacked George Soros, the philanthropist and Holocaust survivor often invoked by conservatives as an anti-Semitic dog-whistle to promote ridiculous conspiracy theories.
Trump have baselessly claimed, for example, that Soros paid people to protest at the Senate during the confirmation process of alleged attempted rapist Brett Kavanaugh.
Earlier this week House Majority Leader Kevin McCarthy (R-CA) tweeted and then deleted that Soros was trying to "buy" the election. Republican groups, including the National Republican Congressional Campaign, have been running Soros attack ads.
This week, Soros was one of a dozen people — all of whom Trump has repeatedly and viciously attacked — who was sent a bomb by someone who is apparently a loyal Trump supporter.
Trump has refused to acknowledge the names of the targets, including President Barack Obama, Hillary Clinton, Sen. Cory Booker, and others. Instead, he has lashed out at the media, suggesting that it's the media's fault for its negative coverage of him.
Now, in the wake of another tragic shooting in America — one that appears to be a hate crime against a group of people also targeted by Trump's ugly dog whistles — Trump is refusing to show sympathy for the victims and instead blaming them for not preventing their own murders.
Published with permission of The American Independent.