Trump Fast-Tracks Big, Dangerous Alaska Pipeline Project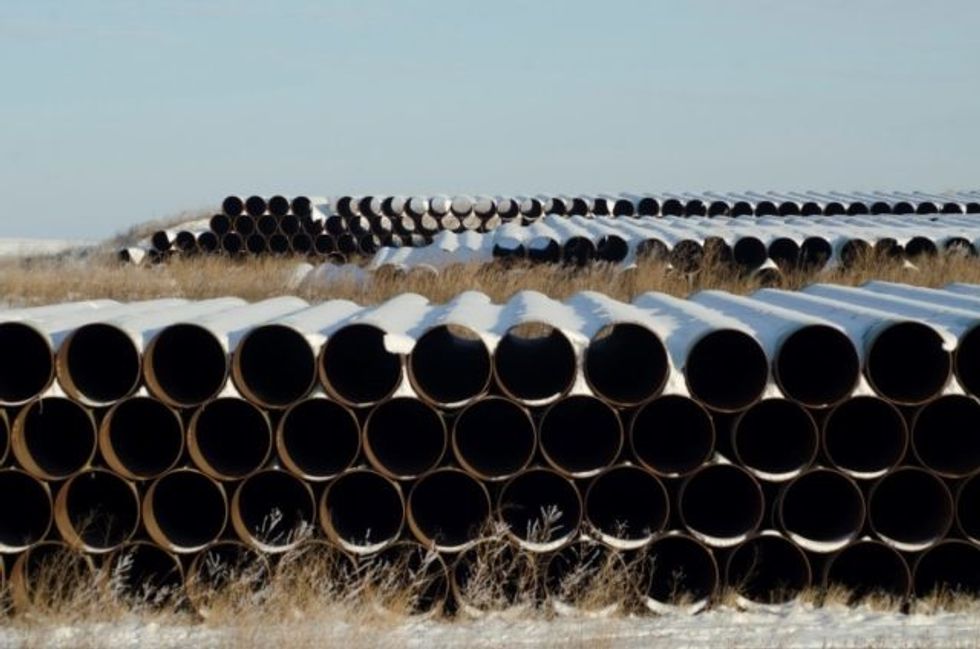 Reprinted with permission from DCReport.
Federal energy regulators plan to rush through environmental reviews for a $45 billion liquefied natural gas project in Alaska that would sell gas to Asian utilities and could help worsen climate change.
The Federal Energy Regulatory Commission plans to issue an environmental impact statement for the proposed 825-mile pipeline a month early in November 2019. A decision on building the pipeline could be made in February 2020. By then the commission is likely to have a three-person Republican majority. Trump has nominated long-time fossil-fuel supporter Bernard McNamee to the five-person board.
"It's incredibly reckless for Trump to try to fast-track the biggest natural gas project in U.S. history," said Kristen Monsell, senior attorney for the Center for Biological Diversity. "A proper review would show this risky venture endangers Alaska's wildlife and deepens our dependence on dirty fossil fuels."
Tyson Slocum of Public Citizen told senators in September that exporting natural gas to China will fuel its manufacturing industry at the expense of the United States.
Our country is one of the biggest exporters of LNG, which is cooled to -260° Fahrenheit to make it easier to ship and store. The United States exported $3.3 billion in LNG in 2017.
In April, more than a dozen federal agencies agreed to slash the time needed for environmental reviews and permits on major infrastructure projects such as the pipeline. In August, FERC Chairman Kevin McIntyre signed an agreement with the administrator of the Pipeline and Hazardous Materials Safety Administration to speed up approving LNG transportation facilities.
The same day the agreement was signed FERC announced revised review schedules for a dozen LNG projects including the Alaska pipeline. Other projects that would be speeded up included ones in Texas, Louisiana and Mississippi.
"LNG export terminals are extremely complicated and dangerous facilities with wide-ranging harmful environmental impacts," said Moneen Nasmith, an attorney with Earthjustice. "It is irresponsible to arbitrarily expedite the review of these proposals."
Republican senators, including Sen. Bill Cassidy (R-La.) and Sen. Ted Cruz (R-Texas), who have received $4.7 million in campaign contributions from the oil and gas industry, have pushed FERC to approve LNG projects quicker.
Howard "Skip" Elliott, a former railroad executive with no previous pipeline experience, heads the Pipeline and Hazardous Materials Safety Administration.
Alaska is working with three major China-owned institutions – oil company Sinopec, China Investment Corp. and Bank of China – that could invest in the project. Other potential gas buyers include PetroVietnam and Tokyo Gas.
Alaska's major oil companies and the state originally developed the LNG project but those companies dropped it because of low natural gas prices and an LNG oversupply.